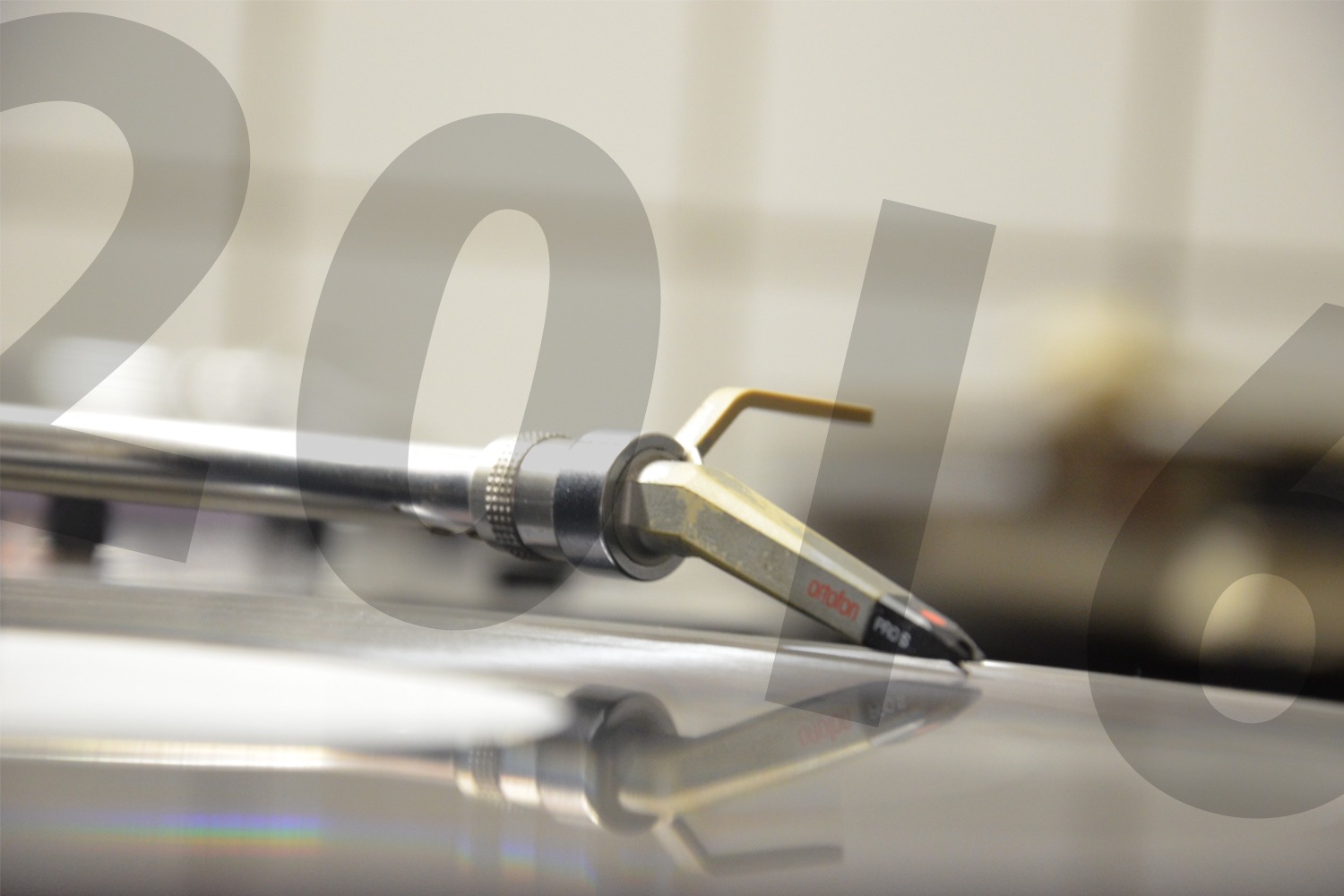 Von Ralf Odermann & Steffen Korthals
2016, du warst hart zu uns.
Aber darum soll es hier nicht gehen.
Wie schon 2015 haben wir alle stilprägenden DJs in unserer Umgebung und in der Region aufgerufen, uns ihre 10 Lieblingstracks oder -alben zu schicken – und fast alle sind der Einladung gefolgt. So können wir einen nahezu repräsentativen Blick auf den Club-Sound des Potts mit euch werfen. Hey, ihr seid großartig – Danke!
Die meisten haben sich bei der Zusammenstellung der Listen an ihrem jeweiligen Floor orientiert, der eine oder andere hat lieber ganz generell seine Lieblingstracks des Jahres kompiliert. Charles Petersohn hat seine Top 10 ausführlich erklärt/rezensiert, cYpher von den Bassaassins hat sie gleich in einen DJ-Mix gepackt. Beide bekommen ein Extra-Fleißkärtchen!
Auffällig ist die extrem niedrige Zahl der Doppelnennungen. OK, wir bewegen uns hier nicht alle im gleichen Genre, aber die meisten legen Musik aus den beiden großen Bereichen House/Techno oder Drum & Bass auf. Da hätte man eigentlich damit rechnen können, dass sich mehr Leute auf einen Act, eine Platte des Jahres einigen können, spricht aber für Offenheit und Vielfalt jenseits eines Kanons, was denn zu spielen sei. Fest steht, dass Techno weiterhin eine feste und zunehmende Größe in den Clubs und auf den zahlreichen off-location- und Warehouse-Partys spielt und die Renaissance von Drum & Bass selbstverständlich geworden ist. House öffnet sich derweil weiterhin den angesagten Weltmusik- und Disco-Einflüssen. Ansonsten tummeln sich die starken Labels, wie Innervisions, Running Back, Ostgut Ton, Kompakt, Cocoon, Pampa und Dekmantel, auch in den Ruhrgebietscharts. Dystopisches und Emotionalität rulen, aber es darf dieses Jahr zu manchen Zeiten auf den Floors auch mal etwas exaltierter sein. Während andere, überregionale Jahresrückblicke den kulturellen und gesellschaftlichen Stellenwert des DJings und der Clubkultur fälschlicherweise alleine an David Guettas Olympia-Inszenierung fest machen wollen, tummeln sich, ob etalbliert oder subversiv, die Stile vielfältig in den hiesigen Räumen der Transgression. Dabei sind es bei den DJs und Tänzern gleichermaßen diejenigen Tracks, die hängen bleiben, welche nicht nur auf einen mächtigen Drop setzen, sondern eben anders sind, Geschichten erzählen und Emotionen teilen. Open mindness ist dabei der Stil der Stunde – und das ist gut so.
Letztendlich ist es eine HipHop-Platte, auf die sich 2017 alle einigen konnten. "We Got It Frome Here…", das wunderbare, leider letzte, Album von A Tribe Called Quest, wurde mit Abstand am häufigsten genannt. Das ebenfalls hervorragende Album von De La Soul geht ein wenig unter, was an dem Release-Datum des ATCQ-Longplayers im Dezember liegen könnte.
Im Bereich der geraden Kick liegt Luke Slater mit seinem Planetary Assault Systems Monsterhit "Behind The Eyes" vorn, knapp dahinter Recondite, Barker & Baumecker, Midland, Shlømo und Etapp Kyle mit ihren jewiligen Releases. Und besonders dolle freuen wir uns für Blint, dessen zweites Release auf eigenem Label "92 Avenue" in der zweiten Jahreshälfte so was wie ein Geheimtipp auf Technofloors war.
Auch im Bereich Drum & Bass liegt ein Release eindeutig, wenn auch knapp, vorne: Hidden Turns Album "The Ride" heißt hier der Gewinner, dicht gefolgt von Dom & Rolands Album auf Metalheadz. Die beliebtesten Labelställe des Jahres im Drum & Bass sind eindeutig "ThirtyOne Recordings" von Doc Scott (2014 zu Gast beim Juicy Beats-Festival) und "V Records" mit seinen diversen Sub-Labels wie "Liquid V", "Chronic" oder "Philly Blunt" (2015 und 2016 zu Gast beim Juicy Beats-Festival) sowie Soul:R für die Liquid-Liebhaber. Jungle-Inspiririertes, clever Raviges, seelenvoller und "echter" Drum & Bass mit rollenden Beats setzen sich zunehmend gegen Rave-Massenware-Veröffentlichungen in dem Segment durch. Marcus Intalexs "Jupiter", LSBs "Optimist" und der markante "Shadow Boxing Remix" von Om Unit führen bei den Songs die Breakbeat-Wertung an, während Beat-Nerds weiter auf Ital Tek stehen. Tune des Jahres im Segment Bassmusik/Post-Dubstep/Grime ist Sir Spyros "Topper Top" auf dem Label Deep Medi, inklusiver eingebauter Rewind-Garantie und einer MC-Crew, wie man sie sonst nur phantasieren kann, während im HipHop der Name Goldroger nicht fehlen darf und im Reggae Trettmann häufig in den entsprechenden Charts genannt wird. Der Sampler "Beyond Addis Vol. 2" mit Ethio-Jazz scheint Konsens im Jazz/Soul/Funk-Bereich dieses Jahr zu sein.
Außerdem mit Mehrfachnennungen: Nicolas Jaar, Axel Boman, Baikal, Floorplan (Robert Hood), Leon Vynehall, Dinky, Bonobo und (mit den Stimmen zweier älterer Herren, nämlich von Klaus Fiehe und vom Schreiber dieser Zeilen) David Bowie. 2016, du konntest so scheiße sein…aber auch voller Liebe.
Und nun, Ladies & Gentlemen, sehen sie selbst!
Ralf Odermann / On The Floor
Eddie Fowlkes – Not Worried (Detroit Wax)
Blint – 92 Avenue (Blint 002)
Cassy – Back / Italojohnson Remix (Aus)
The Model – House Tracks Vol. 6 (White)
Ebony – Real Truth (Jericho One)
Doms & Deykers – Evidence From A Good Source (3024)
Benjamin Milz -Basic Motions (Live at Robert Johnson)
2030 -In Aeternum / Luke Hess Remix (Black Crow)
Francesco Tristano w/ Derrick May – The Mentor (Transmat)
Jon Hester -Interstellar Systems (Dystopian)
Ralf Odermann / Off The Floor
Andrew Weatherall – Convenanza (Golf Club)
Roman Flügel – All The Right Noises (Dial)
David Bowie – Blackstar (Sony)
A Tribe Called Quest – We Got It Frome Here…(Epic/Sony)
Dinosaur Jr. – Give a Glimpse of What Yer Not (Jagiaguwar)
Michael Kiwanuka – Love & Hate (Polydor)
Notwist – Superheroes, Ghostvillains + Stuff (Alien Transistor)
Various – 15 Years With Echocord (Echocord)
Francesco Tristano – Surface Tension (Transmat)
Juan Atkins & Moritz von Oswald present Borderland – Transport (Tresor)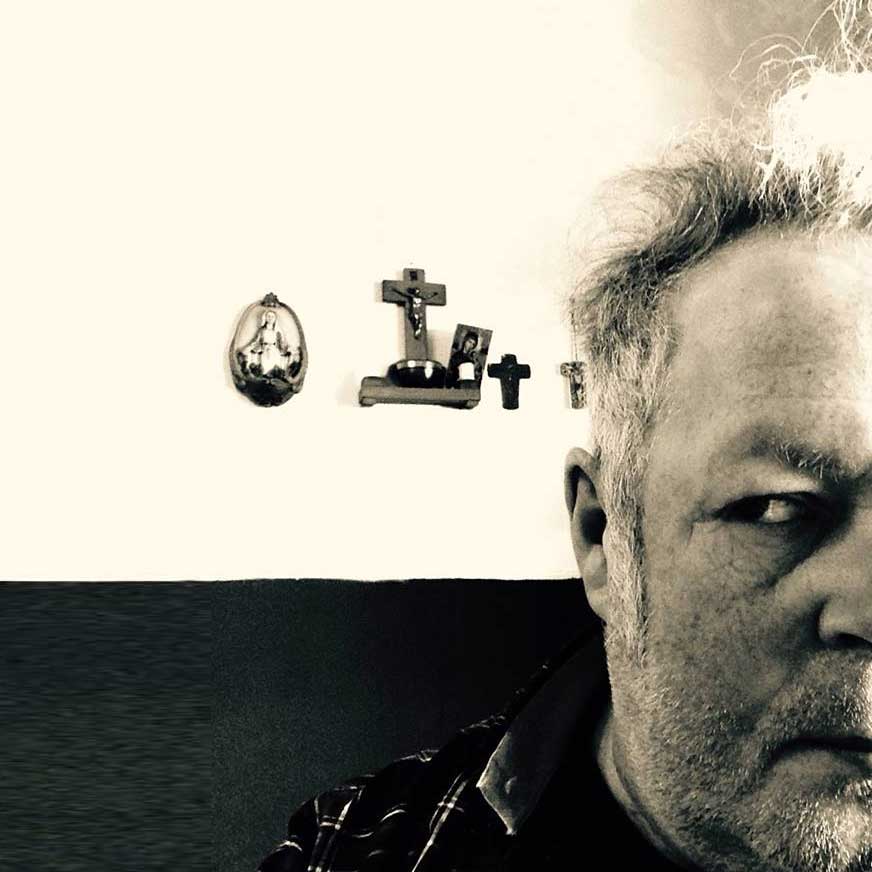 DASH (Subport / Juicy Beats / Vinyl Asyl / At The Controls)
Drum & Bass / Bass
Bungle – Aura – Soul:R
Rowpieces – The Love Connection EP – Liquid V
Various Artists – Philly Plunt: The Album LP – Philly Blunt
Nasty Habits – Shadow Boxing (Om Unit VIP Remix) – ThirtyOne Recordings
Hidden Turn – The Ride LP – ThirtyOne Recordings
Dom & Roland – Last Refuge Of A Scoundrel LP – Metalheadz
J:Kenzo – Airwalk – ThirtyOne Recordings
Phil Tangent – Billie's Smile – Soul:R
Digital – Synthesis LP – Function
Dub Phizix ft. DRS / Dub Phizix ft. Ward 21 – Do One / Doberman – Senka Sonic
Malux – Turbine – Bad Taste
Sir Spyro ft. Teddy Bruckshot, Lady Chann, Killa P – Topper Top – Deep Medi Musik
DJ Die – Sex Machine Dubplate – GutterFunk
House / Techno
Prequel – Freedom Jazz Dance EP – Rhythm Section International
Various Artists – Gqom Oh!: The Sound Of Durban LP – Gqom Oh!
Dinky – Casa (Axel Boman Dub) – Crosstown Rebels
Michael Mayer – & LP – !K7
Baikal – Pelican's Flight – Maeve
Floorplan – Tell You No Lie – M-Plant
Midland – Final Credits – Regraded
HipHop / Soul / Diverses
De La Soul – and the Anonymous Nobody LP – A.O.I.
Anderson .Paak – Malibu LP – Empire
Various Artsits – BBE 20 LP – BBE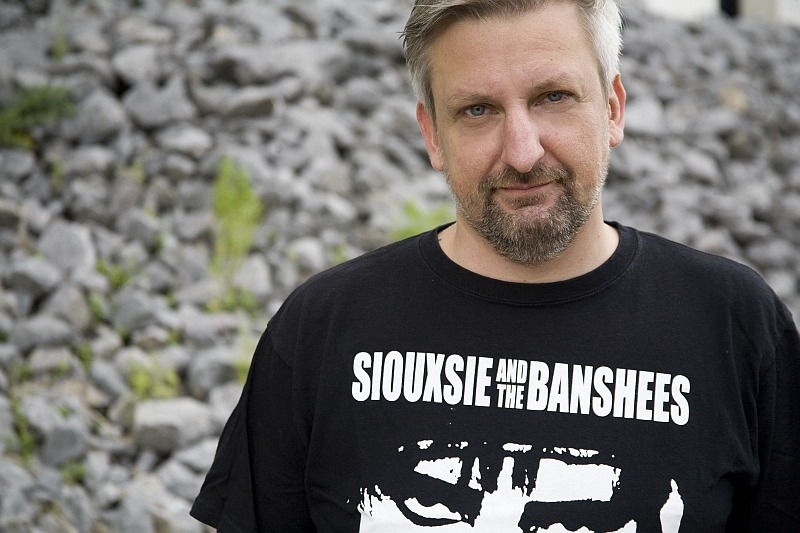 aniYo Kore (aniYo kore)
1. bjork – vulnicura [one little indian]
2. dj shadow – the mountain will fall [mass appeal]
3. the orions – lightning stroke twice [chompi]
4. stormzy – scary [self released]
5. hodja – halos [noisolution]
6. bukez finest – the main rule [deep medi]
7. noclu – coilbreaker [blacklight audio]
8. rider shafique – i-dentity [young echo]
9. duckem & taztical -pindus dub [foundation audio]
10. mykal rose – rasta state [vp]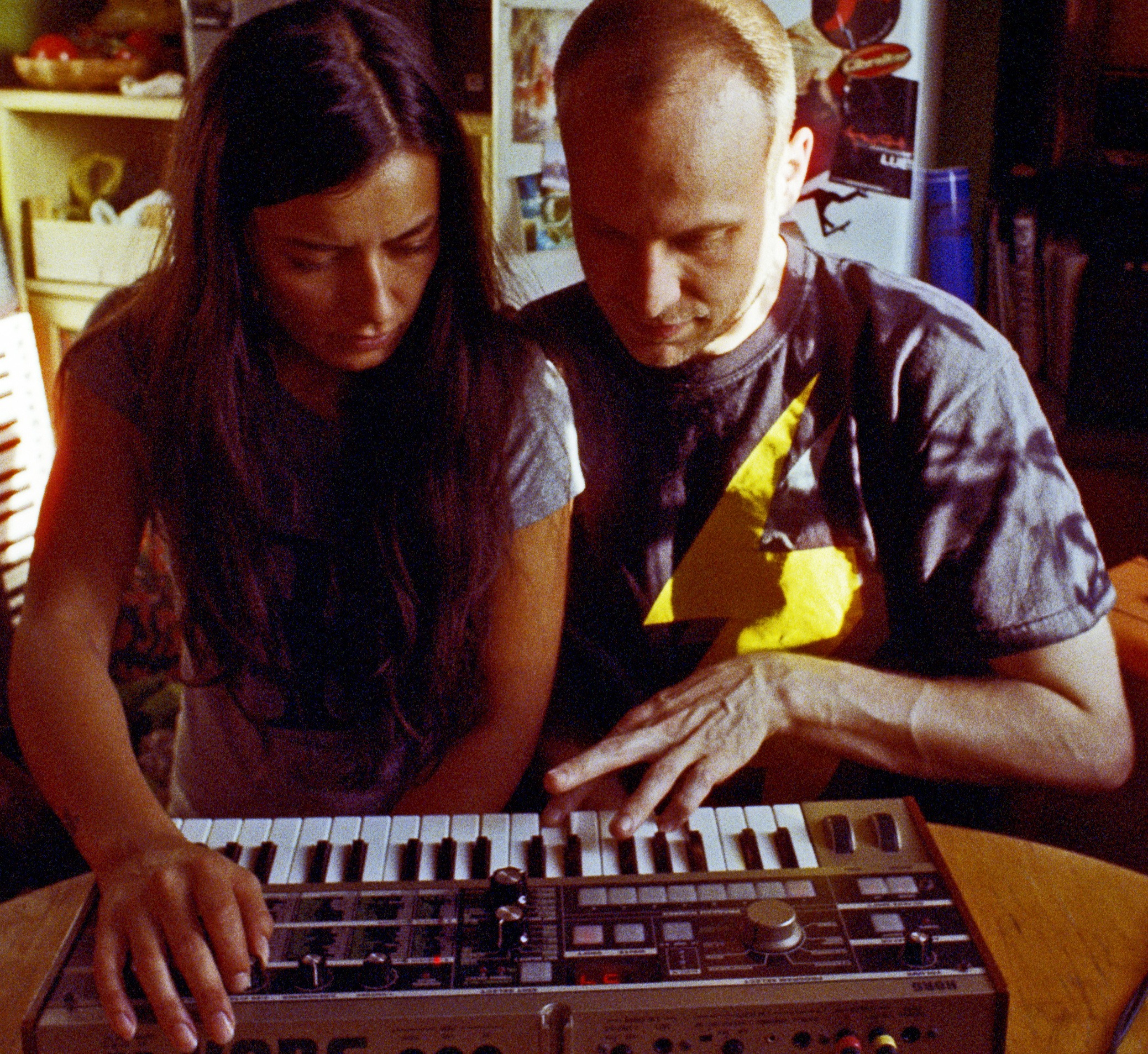 Bass Tea (MSF Soundsystem / Substories)
01 Dubkasm – Counter Attack (Gorgon Sound Remix) (Peng! Sound Records-PENGSOUND009)
02 The Bug ft Rico Dan – Iceman (Ninja Tune-Zen12435)
03 DJ Madd – Peng Teng (Roots & Future-RNF004)
04 Indica Dubs meets Forward Fever ft Danman – The Wisest Live Long (Indica Dubs-ISS035)
05 Quantic presenta Flowerin Inferno – 1000 Watts (Tru Thougts-TRUDD180-2016)
06 Fikir Amlak & Russ D – I Am That I Am vs Fikir Amlak & King Alpha – I Am That I Am (Akashic Records-AR1203)
07 Jamakabi – Hot It Up (Kahn & Neek Remix) (Fabric-FABRIC180)
08 Redders – Critical Presents Systems 005 – The Redders (Critical Music-CRITSYS005)
09 Akae Beka & Zion High – Livicated (Zion High Production-ZHP0016)
10 Ashanti Selah & Alpha Steppa ft Ras Divarius – Violin Step (Steppas Records – AS1316)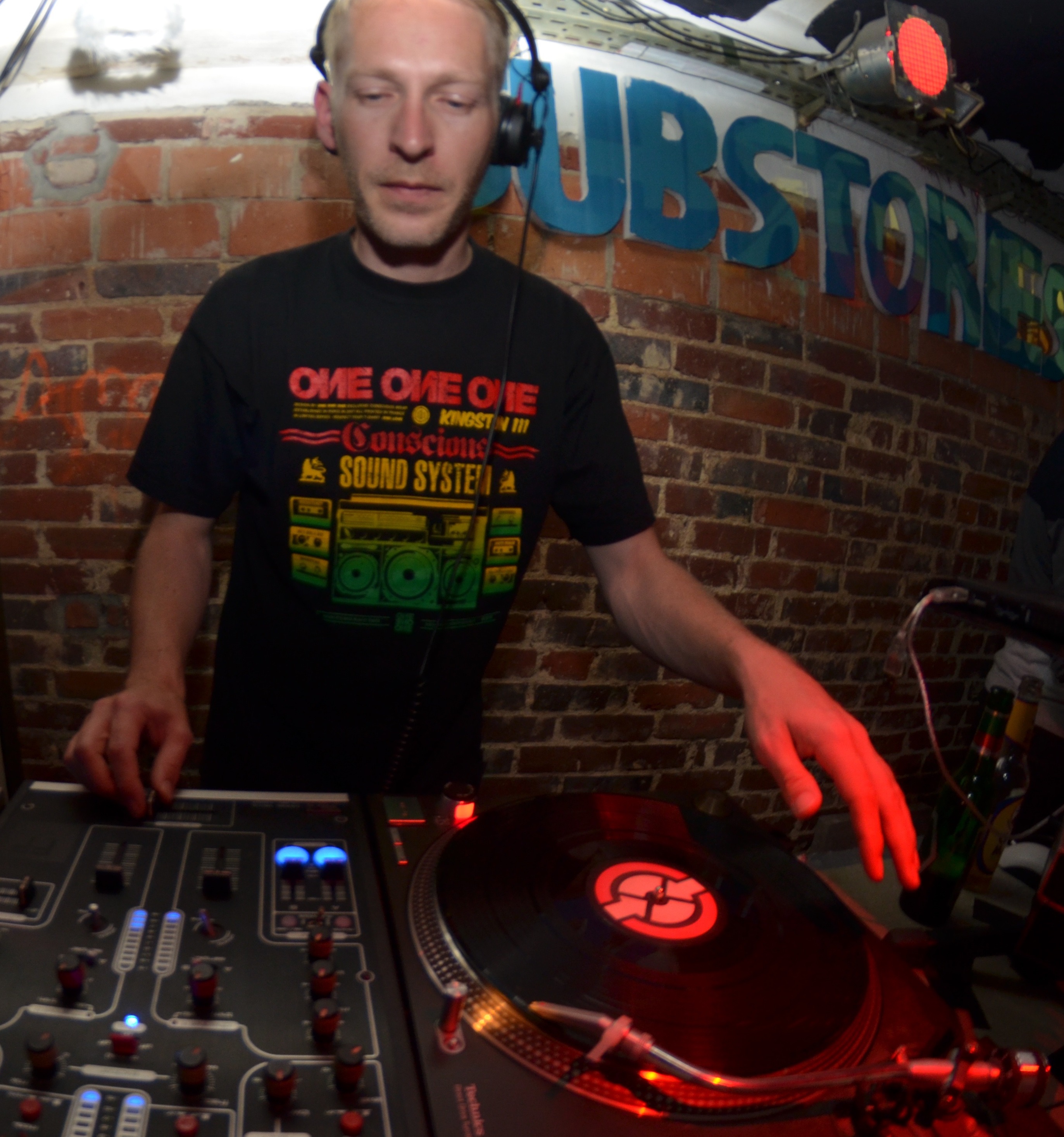 SMU (TUMA Kassetten / eldoradio* Schwarzmarkt)
Ital Tek – Hollowed – Planet Mu
Nicolas Jaar – Sirens – Other People
Throwing Snow – Axioms EP – Houndstooth
Diamondstein – The Ridges – Dream Catalogue
Mitski – Puberty 2 – Dead Oceans
LEVELZ – LVL 11 – Self published
Flowdan – Dons & Divas feat. Manga – Tru Thoughts
Kaytranada – 99,9% – XL
Burial – Young Death / Nightmarket – Hyperdub
Hidden Turn – The Ride – 31 Records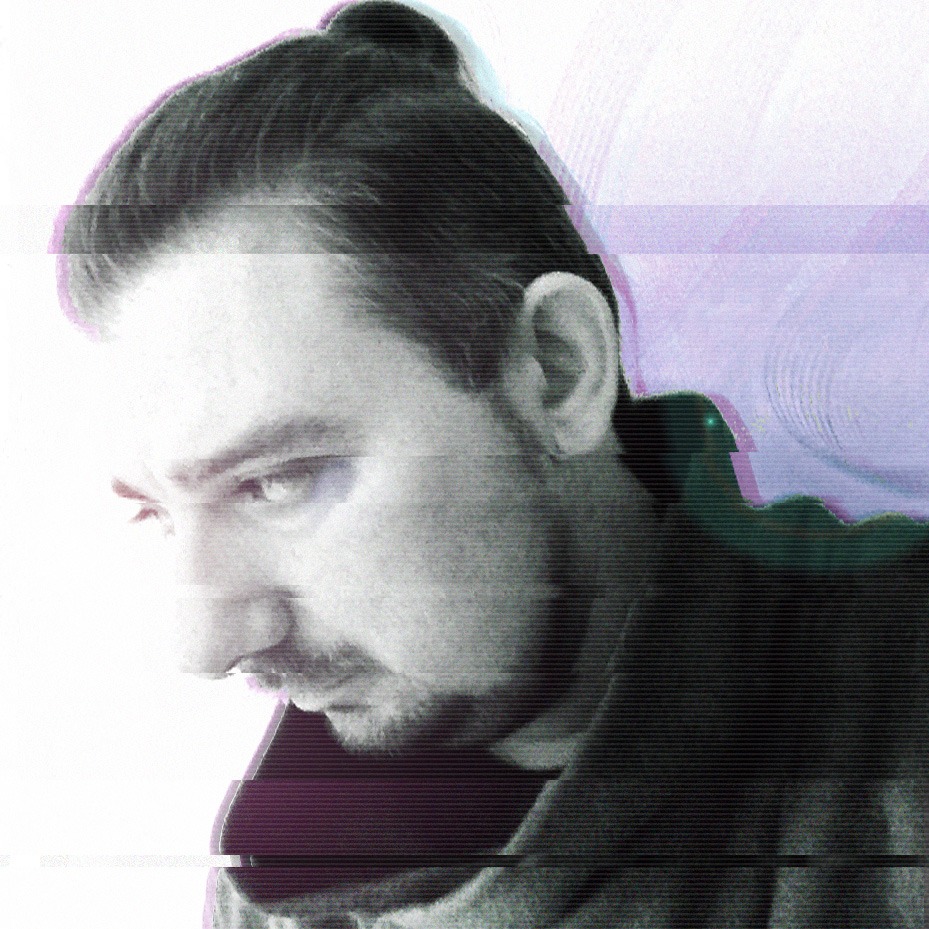 Dennis Siemion (Pink Pony)
1) IV65 – Recondite – Osa – Osa EP
2) Moby – Go [Bart Skils remix]
3) Dense & Pika – Calf
4 Josh Wink – Shoelaces (Truncate Remix)
5) Cirez D – Backlash
6) Joyce Muniz & Wehbba – Sleepless feat. Angelique Bianca (DJ T. Remix)
7) Monkey Safari – Dodge (Victor Ruiz Remix)
8) Anna – Artha (Original Mix)
9) Felix Kröcher – Provident (Victor Ruiz Remix)
10) Michael Mayer & Kölsch – Dogma 1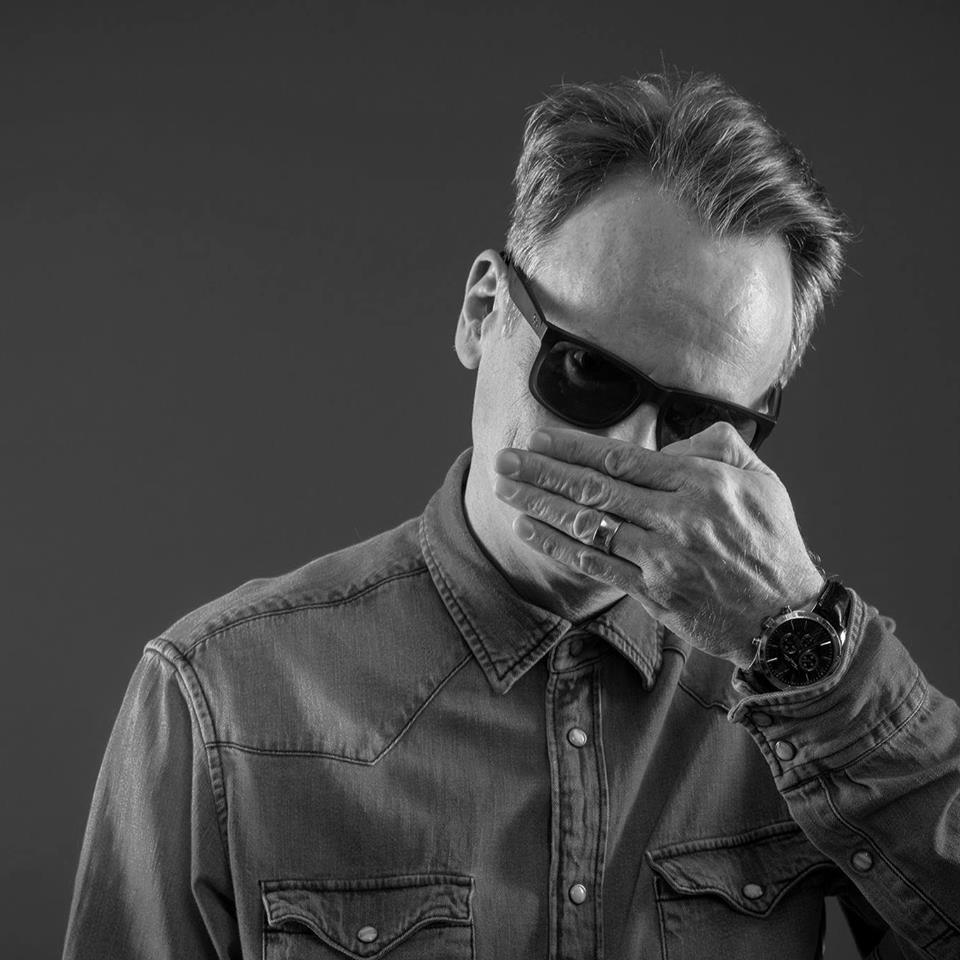 Delicious Frequencies (Funkwelle)
BlackFriction
1.Eleanore Mills – This Is Eleanore Mills (Soul Brother Records)
2. Stephen Colebrooke – Stay Away From Music (Athens Of The North)
3. Yogisoul – By Nights (KingUnderground Records )
4. Madcliff – Mad Cliff (Soul Brother Records)
5. Reginald Omas Mamode IV – Reginald Omas Mamode IV – (Five Easy Pieces)
6. Hiram & Direct – Love Flight (Sol Discos)
7. Willie Hutch – Soul Portrait (Be With Records )
8. Gordon Henderson & U Convention – The Highest Bidder (Sofrito Super Singles)
9. Starship Connection – Do It 4 U (Austin Boogie Crew)
10. Elaquent – Less Is More – (HHV.DE)
Thelonious Mark
1. Mo Kolours – Version Like Sun (One-Handed Music)
2. Mndsgn – Body Wash (Stones Thro)
3. Jagger Botchway Group -Odze Odze (Cultures of Soul)
4. SoulBrigada – Madera – (Matasuna Records)
5. Ted Coleman Band – Taking Care of Business (BBE)
6. Starship Connection – Do It 4 U (Austin Boogie Crew)
7. Yussef Kamaal – Black Focus (Brownswood)
8. Ivan Ave – Helping Hands (Jakarta)
9. Kenny Mann Jr & Liquid Pleasure Band – Tin Top (BB)
10. Dennis Bovell – Heaven – Optimo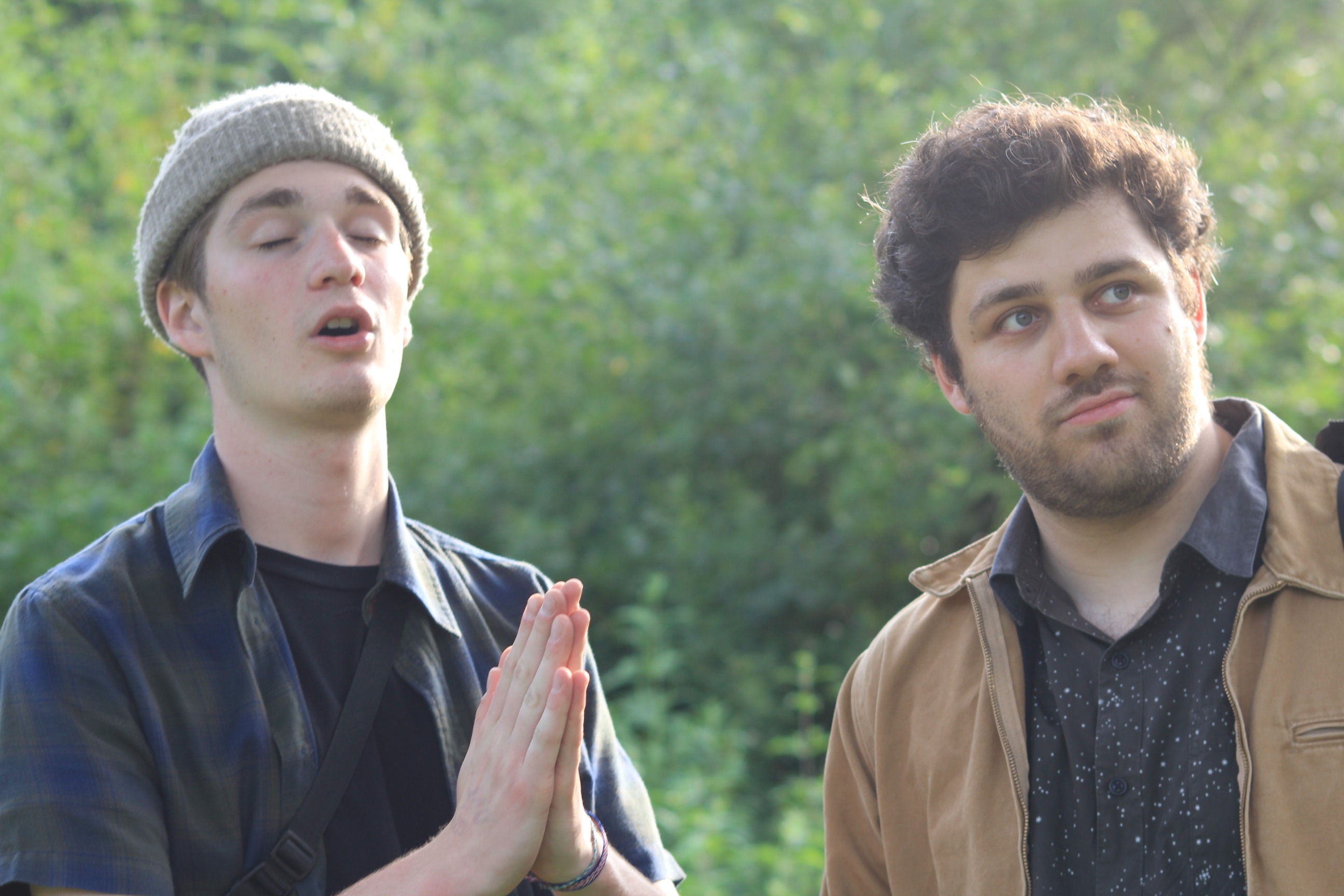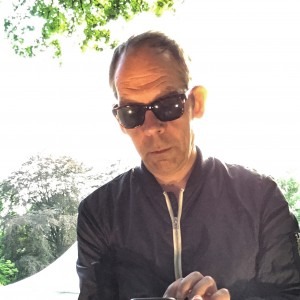 Charles Petersohn (Mauke)
1_ STIMMING _ alpe lusia / album
STIMMING ist meine Entdeckung des Jahres. Wäre es nicht Anfang des Jahres wiederveröffentlicht worden, wer weiß, ob ich je drauf gestoßen wäre?
Sau gute Produktion. Einflüsse aus Jazz und Klassik und Fieldrecordings. Die Sounds seiner Melodieinstrumente sprechen für guten Geschmack. So elegante Housemusic wird nicht alle Tage produziert.
2_ STIMMING _ prepare / song
Nach dem (bisschen zu leisen) Intro startet eine elegante Minimelodie und direkt geht die Post ab. Erst smooth, dann packt der Track zu.
Passt zum Warming Up und zur Peaktime.
Sehr tricky ist das Delay auf der Snare, das sich langsam anschleicht und dann immer intensiver wird. Das Delay ist so kurz, dass man meint, die Speaker sind kaputt. Absolut mein Ding.
3_ MALA _ kolos / song
Wer sagt, dass die Panflöte ein antiquiertes, Schunkelmusikinstrument aus der Zeit des Musikfernsehens ist? MALA beweist mit seinem neuen Album "Mirrors" und besonders mit "Kolos", dass man alles sampeln kann, der Kontext und die Skills entscheiden. Für sein zweites Album hat er sich auf die Suche nach traditionellen peruanischen Sounds und Musikern gemacht. Der Mix aus selten gehörter Worldmusic, Bassmusic und Dub macht Spaß, ist eine kreative Meisterleistung mit einiger Detailliebe. "Kolos" für mich einer der coolsten Tracks des Jahres.
4_ AYE AYE _ saYAa / EP
Ich bleibe im Westen Lateinamerikas. Der chilenische Kolumnist, Grafiker und Musiker Carlos Reinoso hat im Mai die Viertrack EP "saYAa" veröffentlicht. Spannender Mix aus House, Electro, Caribean Disco und aktuellen Folklore Einflüssen kommt diese Platte so selbstverständlich daher, als wäre es normal, Clubmusic aus Chile zu hören. Könnte auch in London, Bristol oder New York produziert worden sein, das Ganze. "Saya" ist für mich ein Hit. Downtempo Housemusic, sympathisch unsauber gewarpt und chilenischer Sprechgesang. Extrem feines Teil.
5_ HUNEE _ hunch music / album
Der Amsterdamer Produzent und DJ HUNEE agiert mit Sounds und Styles ähnlich wie STIMMING. Schöne Vielfalt aus Techno, Electro, House, Worldmuic, Ambient und Jazz. Klingt nach sehr viel verschiedenen Sounds und Styles, doch Hunee spinnt mit seinen Sounds und abgedrehten Loops einen roten Faden. Als Fan der Musik des Sun Ra Arkestra ist der final Track "The World" natürlich das Maß der Dinge.
6_ HENRY WU & TITO WUN / 27 karat years / ep
Bei Rhythm Section werden immer wieder erstaunliche Kleinode veröffentlicht. Z.B. Al Dobson Jr., Chaos in the CBD. Wu & Wun machen da keine Ausnahme.
Soul Jazz meets Dancemusic here and now. Diese EP ist typisch untypisch für diese Crew aus London. Viele Tracks der meisten Künstler des Labels sind nicht viel länger als zwei bis drei Minuten. Sie funktionieren trotzdem sehr gut auf dem Dancefloor. Mein Favorit ist "Don Müller".
7_ BARKER & BAUMECKER / turns / album
In meinem Umfeld machte sich Verwunderung breit, dass ich TURNS sehr positiv erwähne, beschreibe und gerne auflege. Ich bin wiederum von der Skepsis gegenüber diesem Album verwundert. Allerdings scheint das nicht untypisch zu sein zu sein. Liest man die Beschreibung des Duos auf BANDCAMP, erklären sie sich zwischen den Zeilen selbst und bemühen sich um Verständnis. Für mich eine sehr runde Angelegenheit. Ambient, Dance und Listening Sounds aus einem Technolabor mit vielen Vorlieben und Geschmäckern. Favoriten "Senden" und "Turnhalle"
8_ RIVA CONSOLES / night melody / mini album
Der Londoner Songwriter veröffentlicht bei Erased Tapes. Er ist der zweifellos
tanzbarste Act auf Nils Frahms Label. Dabei sehr verspielt und trotz vieler kleiner Umwege sehr zielstrebig. Eigenartige Melodie Samples führen durch mal mehr, mal weniger konsequente Dancemusic. Sound, den ich mir mehrmals reintun musste,
um zu begreifen, was dahinter steckt. Gefallen hat es mir von Anfang an.
Unbedingte Empfehlung für den Dancefloor ist "Johannesburg". Ähnlich eigen, wie die Jungs von Rhythm Section, spannt auch Riva Consoles unerwartete Bögen.
Mein Highlight auf Night Melody ist "Lone".
9_ BILL EVANS / some other time / album
Nicht selten sind posthum veröffentlichte Alben, nicht nur, aber speziell in der Welt des Jazz Kollektionen von Stücken, die man hier und da sowieso schon kannte. Manchmal auch Neuveröffentlichungen von Studiotakes, die es in ihrer Originalzeit nicht aufs Album geschafft haben. Das hatte, wie man dann hören kann, meist gute Gründe. Für Fans allemal spannende Unikate. Hin und wieder gibt es Geschenke in Form großartige Livemittschnitte, remastert und mit erhellenden Booklets.
"Some Other Time" ist allerdings außergewöhnlich. Nachdem Bill Evans in den 1970er Jahren auf dem Montreux Jazz Fest spielte, wurde das Bill Evans Trio in den Schwarzwald zu einer Studiosession eingeladen. Der Studio- und Labelboss war ein Jazznerd par excellence.
Das Album wurde nie veröffentlicht, weil er zwar einen Vertrag für die Aufnahmen hatte, nicht aber für die Veröffentlichung. Typischer Ami-Manager-Deal. Die jeweiligen Plattenfirmen waren stets heiß darauf, ein Album ihrer Künstler mit der Livemusik aus Montreux zu veröffentlichen. Meistens Selbstläufer. Live In Montreux ist ein Qualitätssiegel. Ein verwegener amerikanischer Musiksammler hat vor einigen Jahren von diesen Aufnahmen gehört, ist in den Schwarzwald gefahren und hat einen Schatz gehoben. Sehr schönes Album. Bill Evans Classics, Jazzstandards und neue Tracks, die Evans für Montreux geschrieben hat. Echtes Highlight.
10_ Nicolas Jaar / live im E-Werk Köln
Ich habe von der Ankündigung, Nicolas Jaar würde sein neues Album live im Kölner E-Werk präsentieren, nicht viel erwartet. Kaufte mir aber dennoch ein Ticket. Das erste Gastspiel war für mich eine Enttäuschung. Nach der Veröffentlichung seines Albums "Space Is Only Noise" habe ich mich auf inspirierenden Avantgarde-Pop gefreut. Stattdessen machte er mit seinem neuen Projekt Darkside einen Ausflug in die Welt der Psychedlia. Auch schön, aber nicht gut aufeinander eingespielt. Streckenweise fahrig.
Das jetzt erschienene Album "Killing Time" hat mich beim ersten Hören auch nicht umgehauen. Anyway – der Laden war brechend voll. Hatte auf der Empore einen guten Platz, gute Sicht auf Bühne und Crowd und der Sound war sehr fein getuned, selbst bei extremen Bässen und Höhen. Boom!
Nicolas Jaar hat ein unfassbares Soundgewitter entfacht. Sehr sphärisch, fiese Bässe, ungewöhnlich exakt getimte Effects, mega dicke Beats aus Hip Hop, Dub und House.
Sein Gesang war Teil des Ganzen, nicht weniger, aber auch nicht mehr, als einer der vielen digitalen und analogen Sounds, die er durch die Halle jagte. Ein echtes Fest. Zusätzlich sehr coole Lightshow. Danke Nicolas Jaar!
Lenni (Hoodoomobil)
Badbadbutnotgood – In Your Eyes (feat. Charlotte Day Wilson) – Innovative Leisure
Leon Vynehall – Wahness – Running Back
Ponty Mython – Lovin You Is a Pleasure – Quartet Series
Imarhan – Imarhan (Moscoman Remix) – Disco Halal
Traumer – Agenou – Romain Poncet
Carrot Green & Selvagem – Vandre – Disco Halal
Sunlightsquare – Celebration of Oggun – Yoruba Records
Nicolas Jaar – No – Other People LLC
Soft Hair – Lying has to stop – Domino Recordings Co Ltd
James Blake – Radio Silence – Polydor Ltd.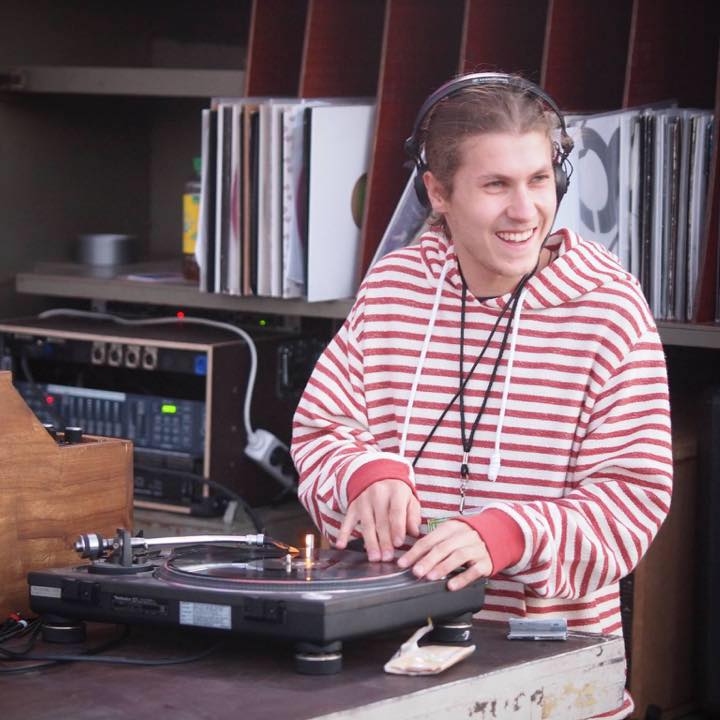 Dispens (Nordi Is To Dance)
01. Shlømo – "Escape from the Void" [Delsin]
02. Sinfol –"Crystalline feat. Barbara Ford (Original Mix)" [Anagram Label]
03. Etapp Kyle – "Continuum" [Unterton]
04. Konstantin Sibold – "Mutter" [Running Back]
05. Radio Slave – "Vision (Obscure Shape & SHDW Remix)" [Rekids]
06. Anetha – "Last Evening" [Work Them Records]
07. Planetary Assault Systems – "Behind the Eyes" [Ostgut Ton]
08. Cardao – "U7" [Kaputt]
09. Kobosil – "Aim for Target" [Ostgut Ton]
10. Dustin Zahn – "Ascendant II" [Enemy Records]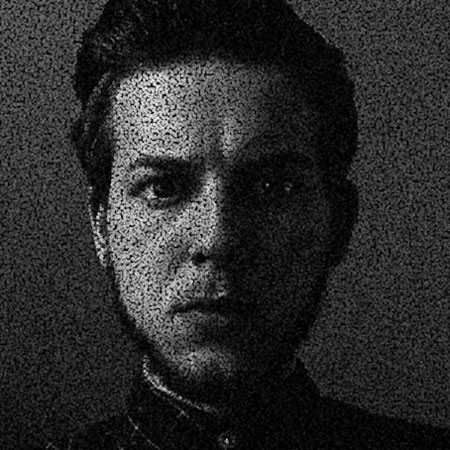 Tigergun (Schumacher Club)
1. Guy From Downstairs – Verfaulter (GFD)
2. Fumiya Tanaka & Radiq – My Dear Sundance
3. SIT – I, Angels Amphia
4. Barac & Lyonel Bauchet – B, Pavane – MMNT004 – Moment Records
5. Vid – A1, The Search – ANDROMEDA 07 – An dromeda
6. St. Joseph – B1, Track 3 – FH:06 – Finest Hour Records
7. Unknown Artist – B2, Bas – QNQN1415 – QNQN
8. Les Points – B1, Cocoonsven – SSL002 – Twig
9. Vincen – B, Fune – YYY875 – YYY series
10. Pier Bucci and Oskar Szafraniec – A1, Bass Message – AIRA005 – Rawax
11. Ma.to – B2, Pass by (Nekes Remix) – SOI005 – Sukhumvit Records
12. And.rea – A2, 15 Ways To Make A Track – MFLOW3 – Melliflow
13. Point G – B1, Mister Dallas (Cabanne Edit) – minibar040 – Minibar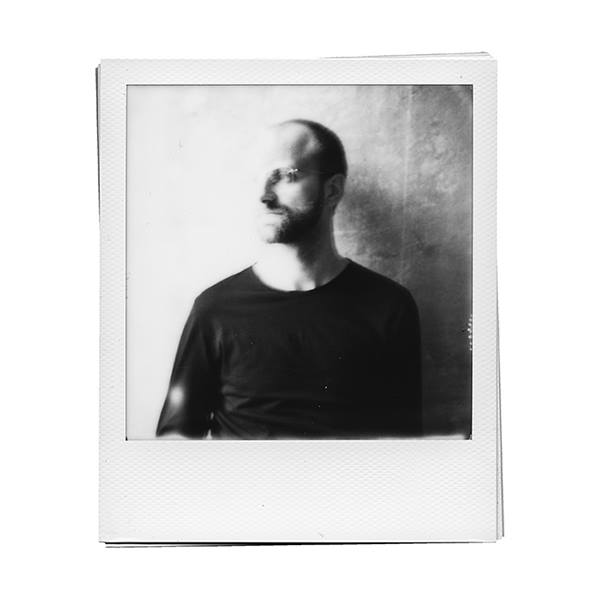 Nazca (Empty Head Rich Heart)
Rider Shafique – I Dentity (Young Echo Records)
Ossia – Control/Information/Version (Berceuse Heroique)
Hodge – Body Drive EP (NoCorner)
Princess Nokia – Brujas (Self-released)
Léonore Boulanger – Tourner (Ana Ott)
Pisse – Drehtür (Self-released)
Kiki Hitomi – Pink No Kimono (Jahtari)
Sam Kidel – Disruptive Muzak (The Death Of Rave)
Wareika Hill Sounds – Mass Migration (Honest Jon's Records)
DJ Normal 4 – Purity (Klasse Wrecks)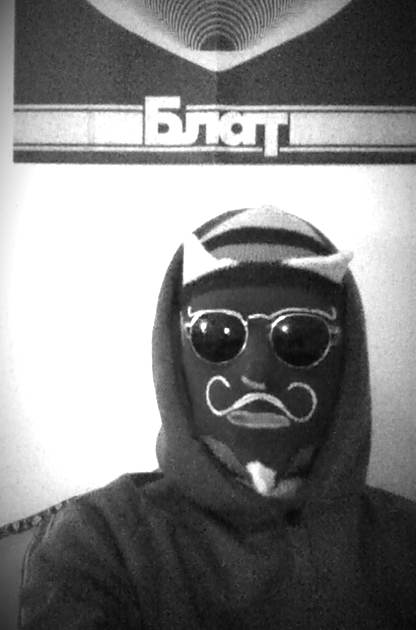 Rimmi (Basement)
Shield feat. Submarine – March of Giants – 2020-003 – 20/20LDN
Tokyo Prose – See Through Love – Presence – Samurai Red Seal
LSB – The Optimist – LSB Content EP – Soul:r
Nasty Habits – Shadow Boxing (Om Unit VIP) – 31 Records
Intelligent Manners & Command Strange – Make Me Alive – Joy – Innerground Records
Marcus Intalex – Jupiter – Four:Fit 08 – Soul:R
Fixate – March On – March On EP – Exit Records
Mungo's Hi Fi feat Charlie P- Rules of the Dance (JD Remix) – Fabriclive 90
Kaiju – Lust (feat. Riya & Total Science) – Seven Sins – Deep Medi Musik
Kahn – Imhotep – Unknown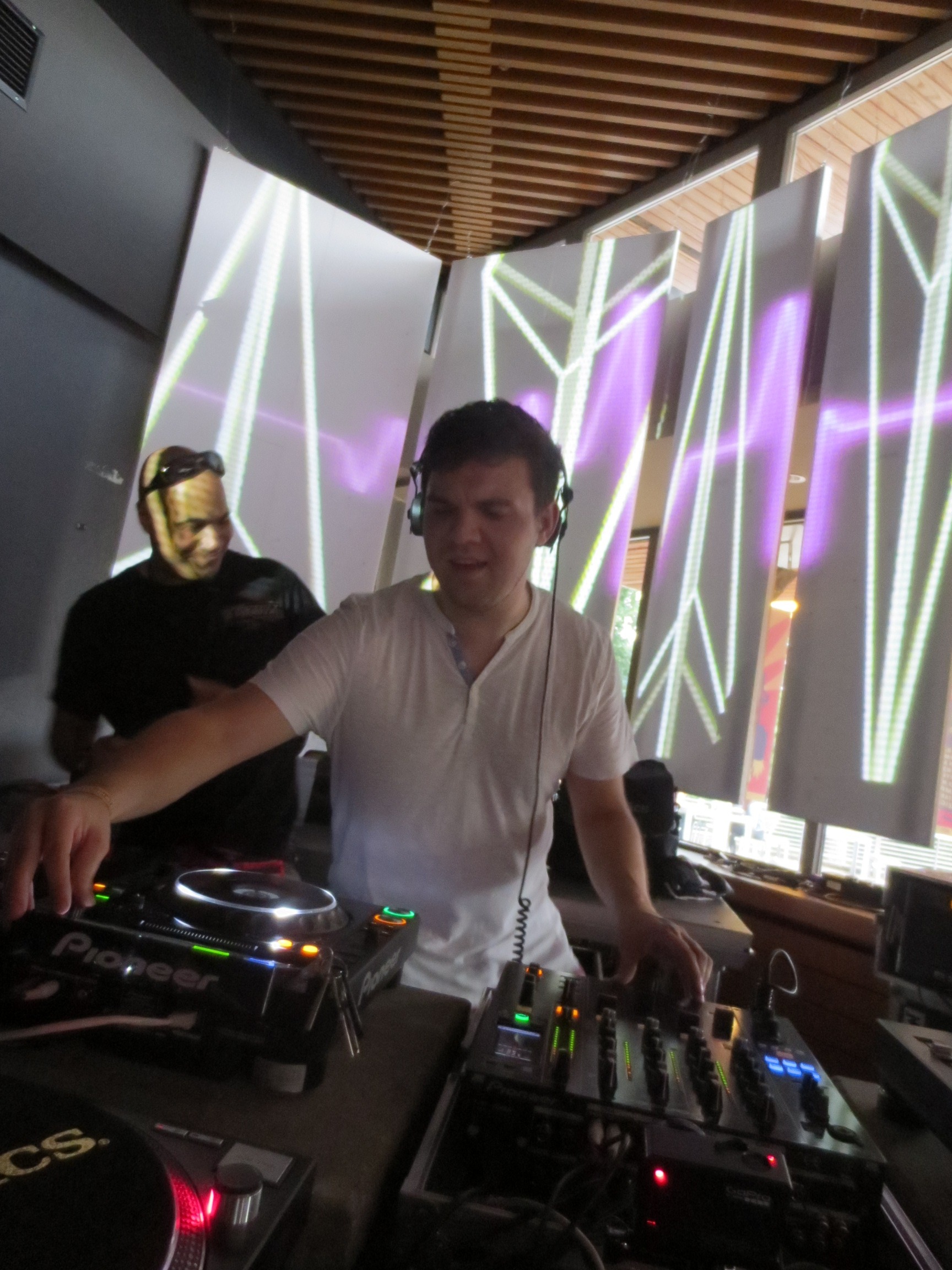 Hans Nieswandt
1. Kaytranada – Lite Spots (XL)
2. Frank Ocean – Blonde (Sony)
3. V.A. – Digital Zandoli (Diggers Digest)
4. A Band Called Flash – Phantom (Future Vision World)
5. Babyman 2 (A Sexy)
6. V.A. – Qweendom (Qween Beat)
7. Alter Ego – Rocker (Tuff City Kids Remix) (Alter Ego Recordings)
8. Lapsley (DJ Koze Remix) (XL)
9. Petar Dundov – Dancing Sun (Music Man)
10. Friedrich Sunlight Album (Bureau B)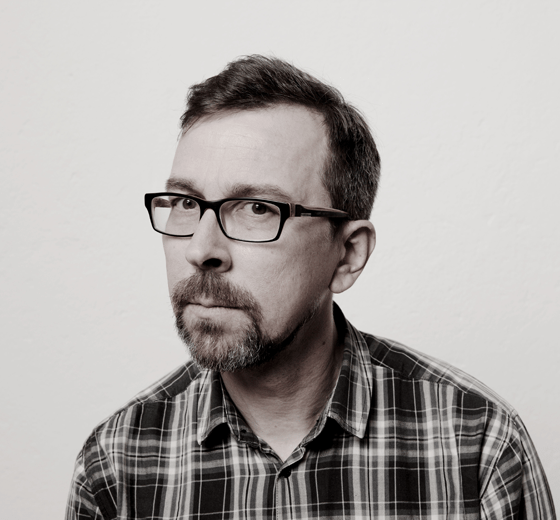 eeph (Sublime Audio, Café del mar, Svnsetwaves)
1. Bonobo – Kerala – Ninja Tune
2. Josin – Midnight Sun – Dumont Dumont
3. Hiatus Kaiyote – Laputa (Taylor McFerrin feat. Anderson Paak Remix) – Masterworks
4. FKJ – Moments – ParisienneMusic
5. Julien Marchal – Insight XX – 1631Recordings
6. Ol' Burger Beats – Dawn – The Soul Dojo
7. Circula – For Esbjörn – Chord Marauders
8. Sampa The Great – Owl Chant – Wondercore Island
9. Moody Good – MTGFYT Vol.1
Robin Tasi (Contrary Records)
Parallx – Bruised [MOD009]
Mike Parker – Undulating Frequencies [Spazio 004]
Sigha – New Puritan [TOKEN63]
Acronym – They Spoke To Me [SEM077]
Lee Holman – One Man Army [RWXS006]
Echologist – Dead Men Tell No Tales (Deepbass Version) [LNTHN003]
Abstract Division – Future Existence [DREF028]
Ness – Hololoop (Original Mix) [ETG017]
Eric Fetcher – Transition [COTCONNECTIONSERIESVOL4]
Sciahri – Paranoia [BOPW004]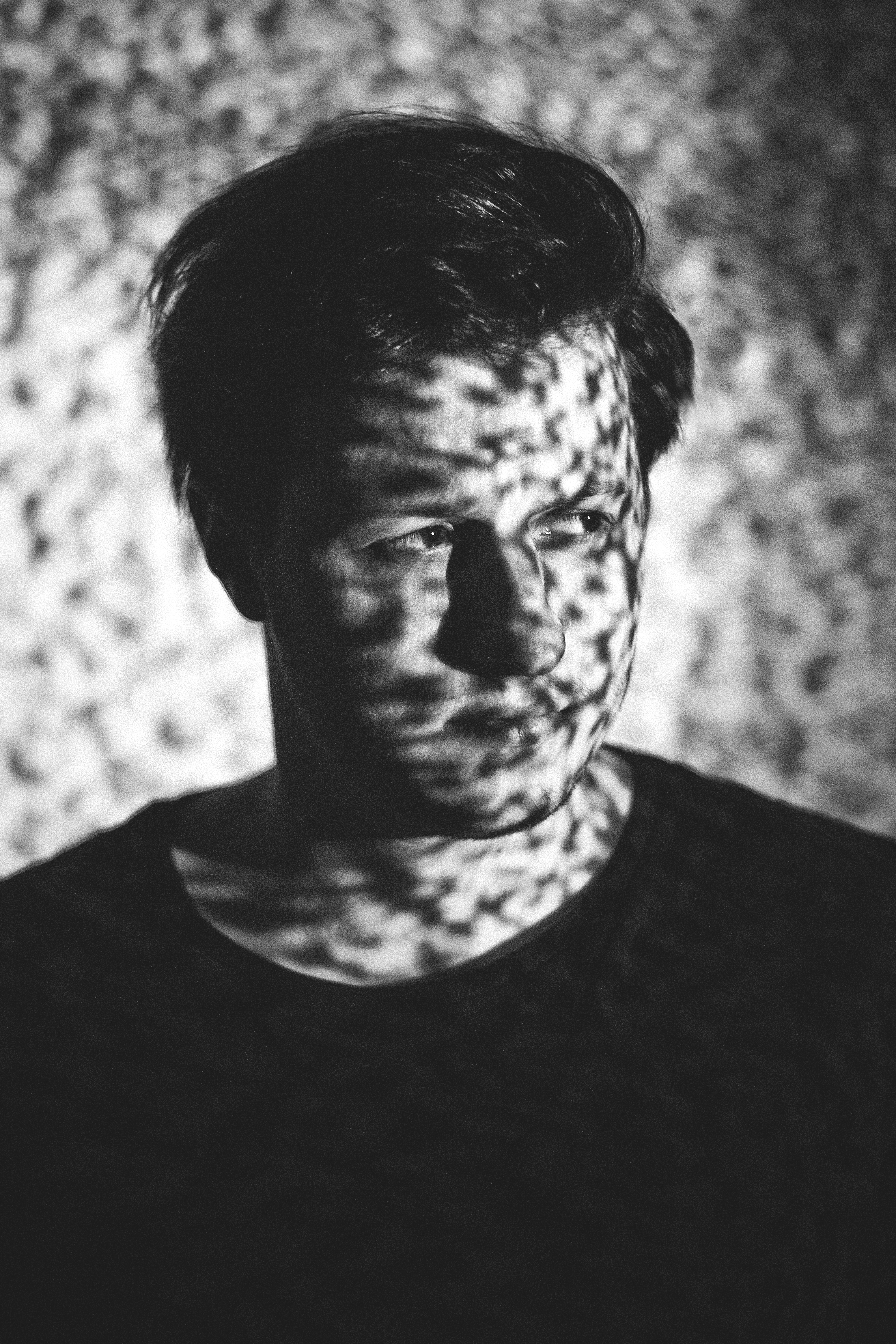 Larse (1LIVE / Soul / Defected / Exploited)
1. Midland – Final Credits (Regraded)
2. Leon Vynehall – Rojus /LP (Running Back)
3. San Proper – It's Here (Dopeness Galore)
4. Axel Boman – Moon Dancer/ EP (Third Try Rec)
5. A Tribe Called Quest – We Got It From Here…Thank You for Your Service / LP (Epic)
6. Till Von Sein – Blacker Than Ever/ EP (Suol)
7. Clavis – Alcine/ EP (Freerange Records)
8. Kornel Kovacs – The Bells /LP (Studio Barnhus)
9. Karizma/Marcel Vogel – The Deadpool EP (Lumberjacks in Hell)
10. The Black Madonna – Venus Requiem (The Nite Owl Diner)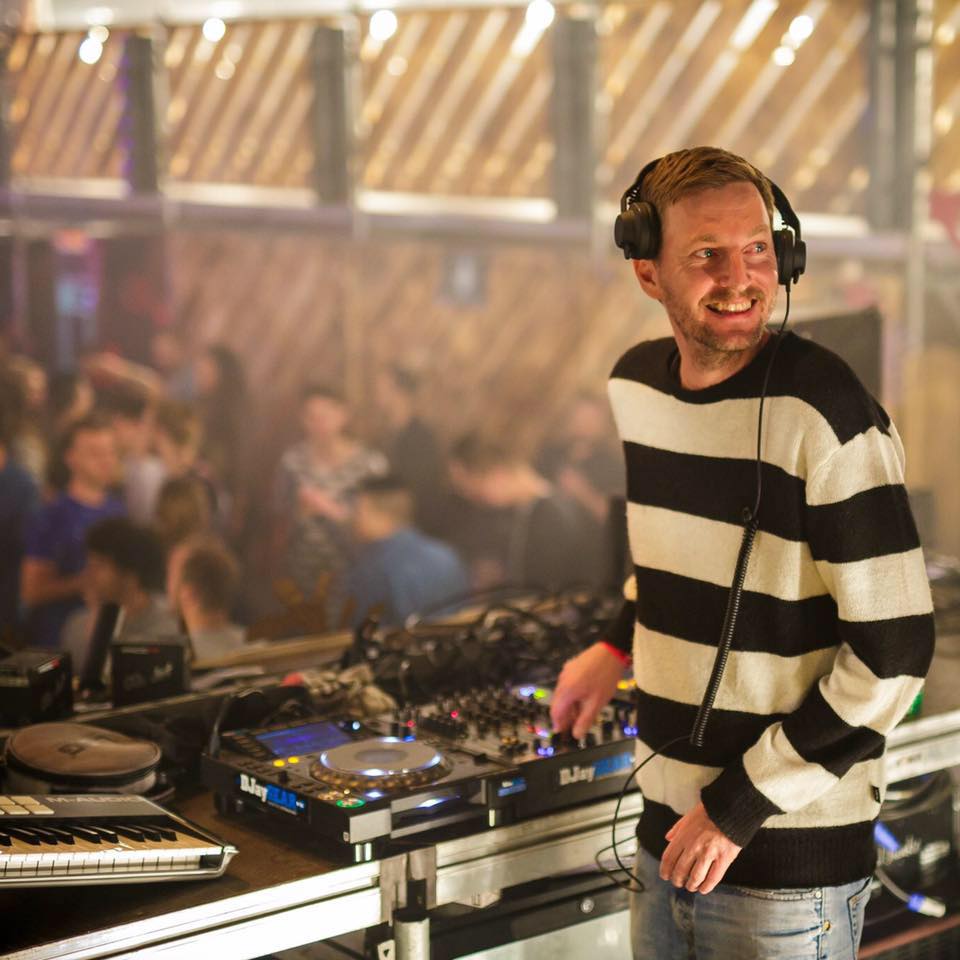 Moodyzwen (Moody Tribute / German House Community)
01. Langenberg – Central Heated House (LP) – Dessous Recordings
02. Thomas Wood – Fantasy Funk – Quality Vine Records
03. Chris Gray – FF-Fear (Darand Lands Temptation Dub) – Pulp
04. Kink – Chorus – Midnight Shift
05. LD Nero – Elation Tracks EP – Running Back
06. Tilman ?– Time To Reflect EP – Time To Reflect EP
07. Various ?– Talkin' Deep Ep – Deep Site Vinylized
08. Smallpeople & Moomin – Lack Of Lighters – Closer
09. Julien Sandre & Mennie – Things I Can´t Hide – Housewax
10. Mr. Fingers ?– Outer Acid EP – Alleviated Records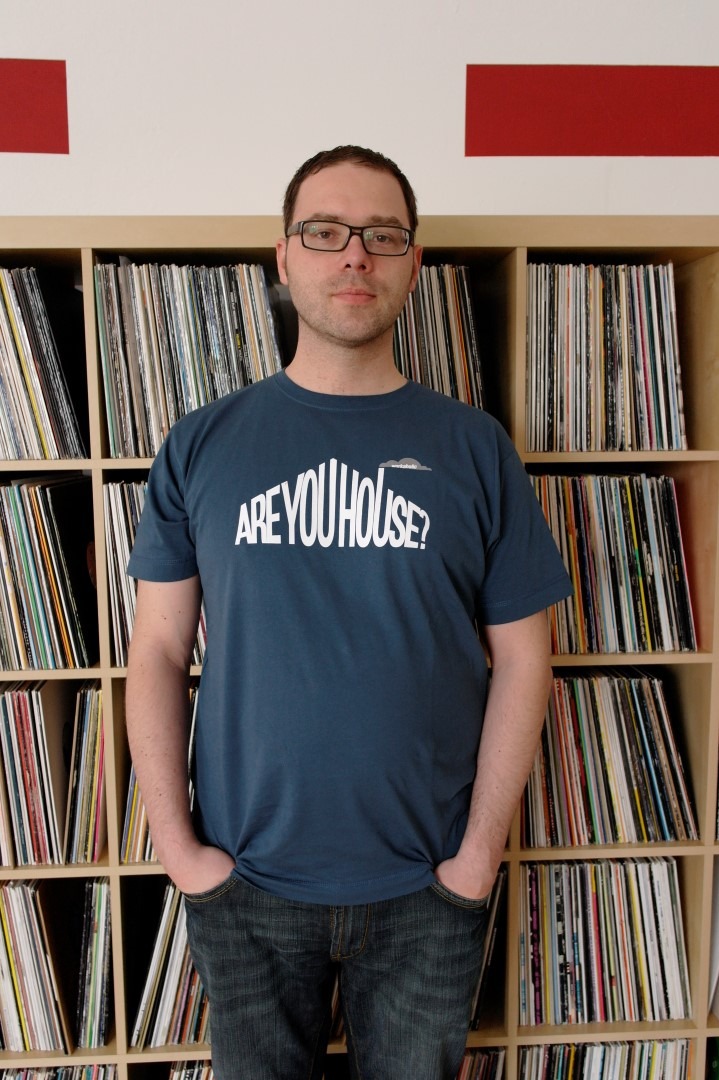 Doc H (bassfalter)
Drum and Bass:
1. Furney – Jambaleno – Sheer Velocity Recordings
2. Spirit – Request Line – Rupture
3. Random Movement ?– Nobody's Business (If I Do) – Prestige Music
4. Paul SG – Lefthanded – Jazzsticks Recordings
5. Alix Perez – The Raven – 1985 Music
6. Dissect – Dream Of You – Siren Recordings
Deep House & Vaporwave:
1. Brian Harden – Exodus – Fathers & Sons Productions
2. iO (Mulen) ?– Stick Out – Memoria Recordings
3. Dakpa – Aqueous Regression – Mulen Recordings
4. t e l e p a t h ???????? – My Life Is Yours – Dream Catalogue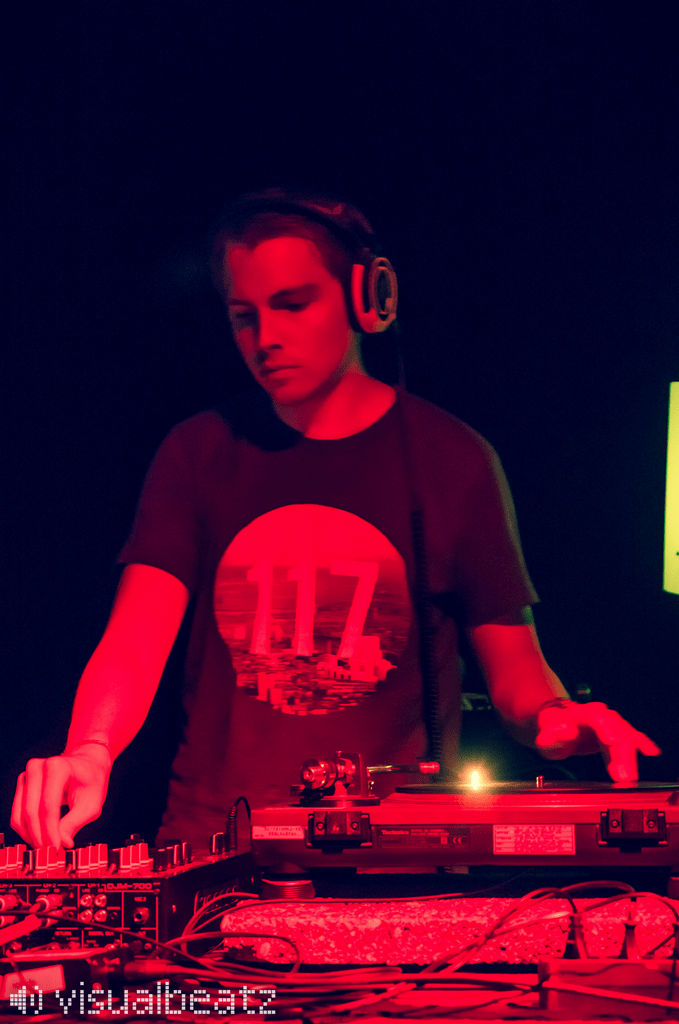 Blint
Mark Pritchard – Under The Sun – Warp
Danny Brown – Pneumonia – Warp
Bon Iver – Creeks – Jagjaguwar
Gonjasufi – Carolyn Shadows – Warp
Gras – Revisited
Patten – Epsilon -Warp
Demdike Stare – FullEdge (eMpTy40Mix) – Modern Love
RX 101 – Bloom Pt.1 – Suction
D.Å.R.F.D.H.S. – Minnen Av Morfar – Northern Electronics
Roly Porter – Mass – Triangle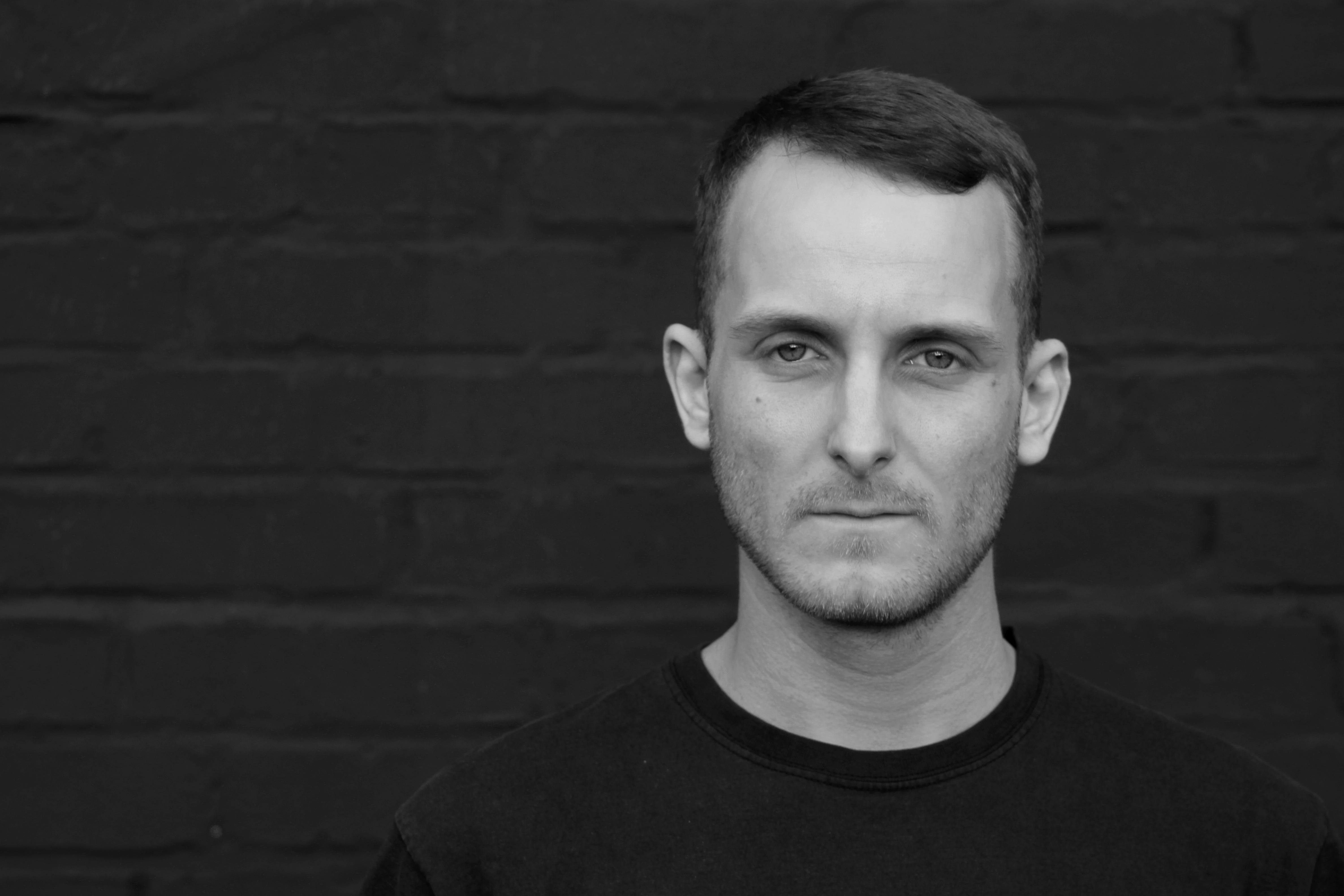 Ingo Sänger (Farside)
VA – Late Night Tales: David Holmes – Late Night Tales
A Tribe Called Quest – We got it from Here… Thank You 4 Your Service – Epic
The Black 80s – Daylight feat. Dominik März & Yannick Labbé – Sonar Kollektiv
The Invisible – Life's Dancers (Floating Points Remix) – Ninja Tune
Acid Pauli – Nana – Pampa
Jan Ketel & Siggatunez – Farbfernseher -Ourselves
Rising Sun – Trilogy – Fauxpas Musik
Marlow – Windy City feat. Trüby – Sonar Kollektiv
Platzdasch – Plus Sign – Masterworks
Prins Thomas – C (I:Cube Remix) – Smalltown Supersound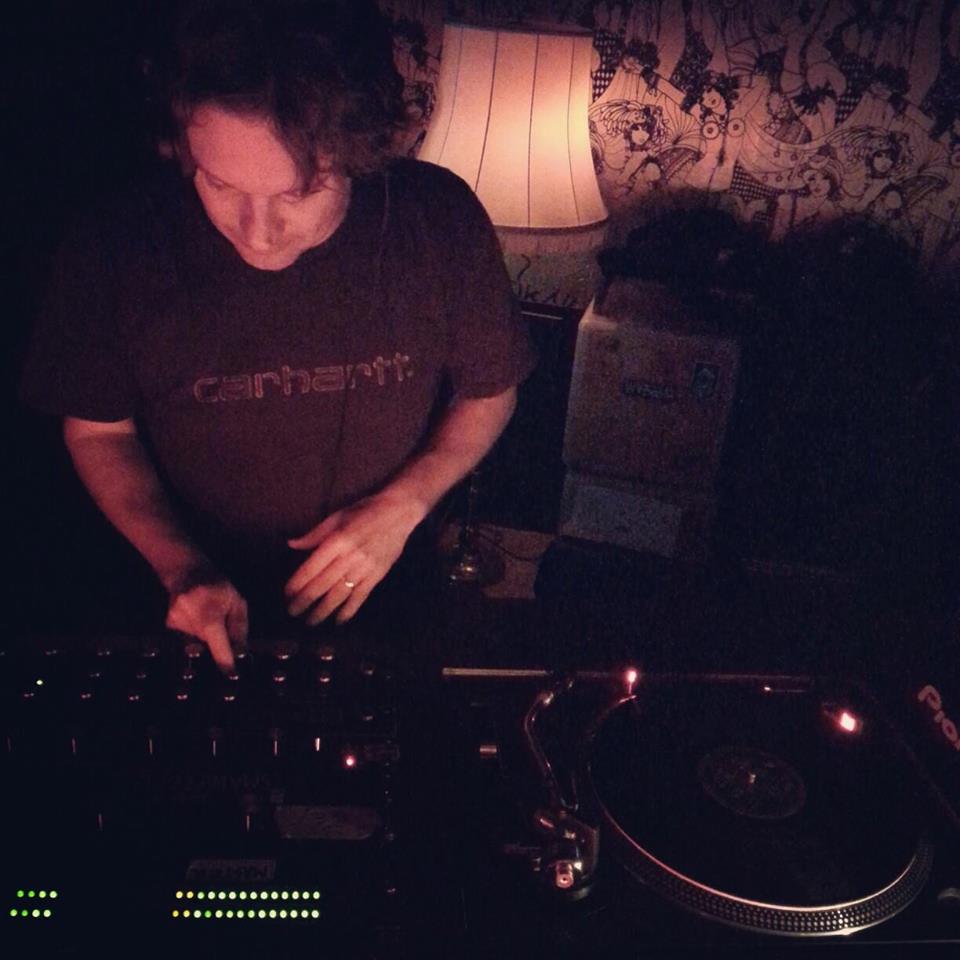 Disha (Jeahmon / Kommune44)
Amelie Lens – Exhale (Original Mix ) – Lyase Recordings
Ran SalmanT – raume (Original Mix) – Definition:Music
Dense & Pika – Edging Forward (Original Mix) – Drumcode
Recondite – Warg (Original Mix) – Hotflush Recordings
Trikk – Proto Rhyth (Black Version) – Lossless
Marco Faraone – Rotaryknobs (Radio Slave Remix) – Uncage
Daniel Bortz – Jump In The Water (Original Mix) – Bar25 Music
Markus Suckut, Peru Like The Country – Pretty Far Gone (Markus Suckut Remix) – :Micro.Fon
Eagles & Butterflies – X (Original Mix) – Innervisions
Publicist – Artists & Models (Original Mix) – Planet E Communications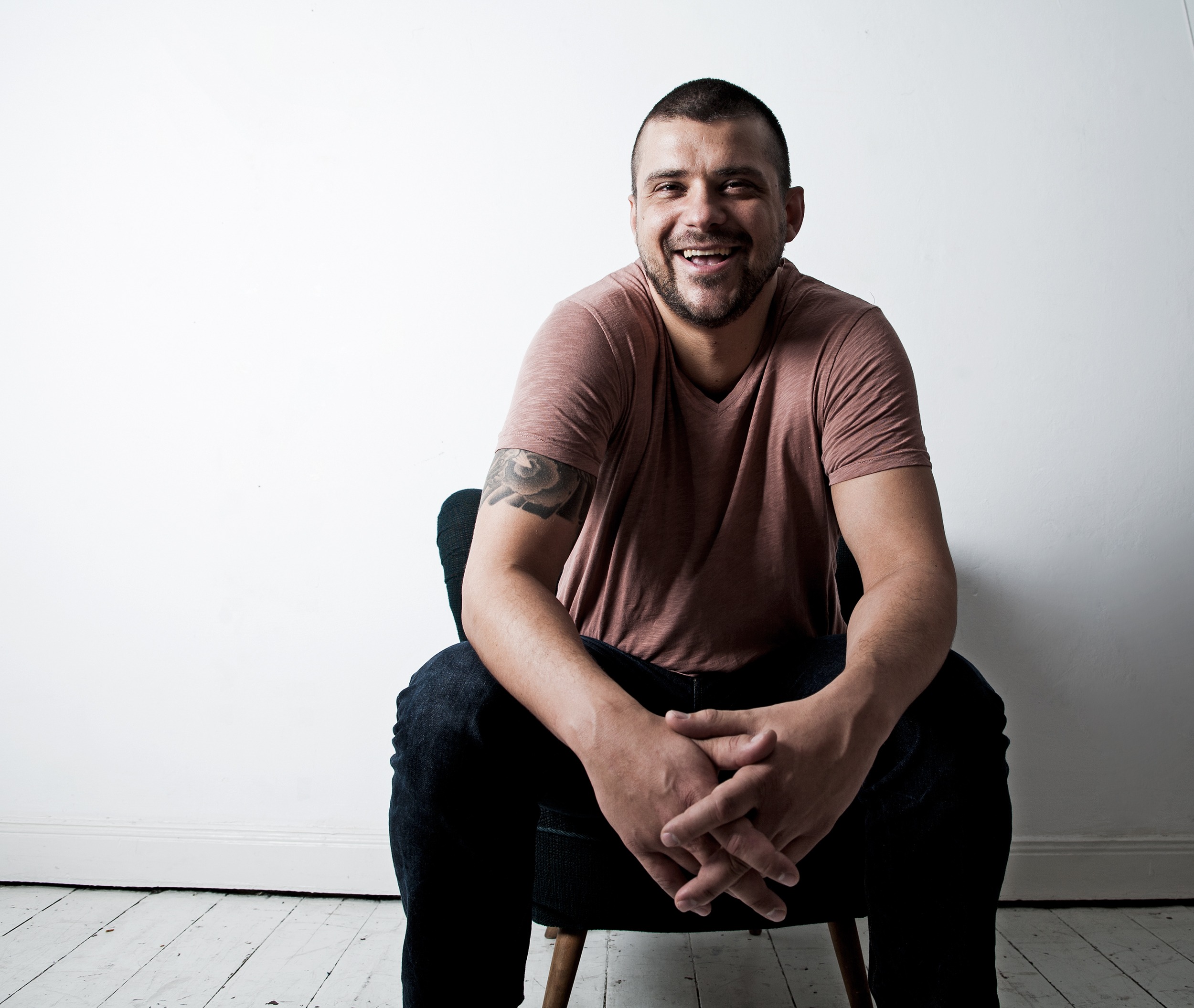 Dubgun (Babylon Shakedown)
1. Childish Gambino – Me And Your Mama – Glassnote
2. CE$ – All In – Dubplate
3. Miami Yacine – Kokaina – KNM
4. Ufo361 – Scheiß auf eure Party – Dubplate
5. Skepta- Shutdown – Boy Better Known
6. Drake – Hype – OVO Sound
7. Bonez MC & RAF Camora ft. Maxwell – Ohne mein Team – Auf!Keinen!Fall!
8. Sir Spyro ft. Teddy Bruckshot, Lady Chann and Killa P – Topper Top – DeepMedi
9. Swindle & D Double E – Lemon Trees – Butterz
10. Skepta ft. D Double E & A$AP Nast – Ladies Hit Squad – Boy Better Know
11. Stormzy – Scary – Dubplate
12. Designer – Panda – Def Jam
13. Drake – Controlla – OVO Sound
14. Rae Sremmurd – Look Alive – EarDruma
15. DJ Khaled ft. Jay Z, Future – I Got the Keys – Epic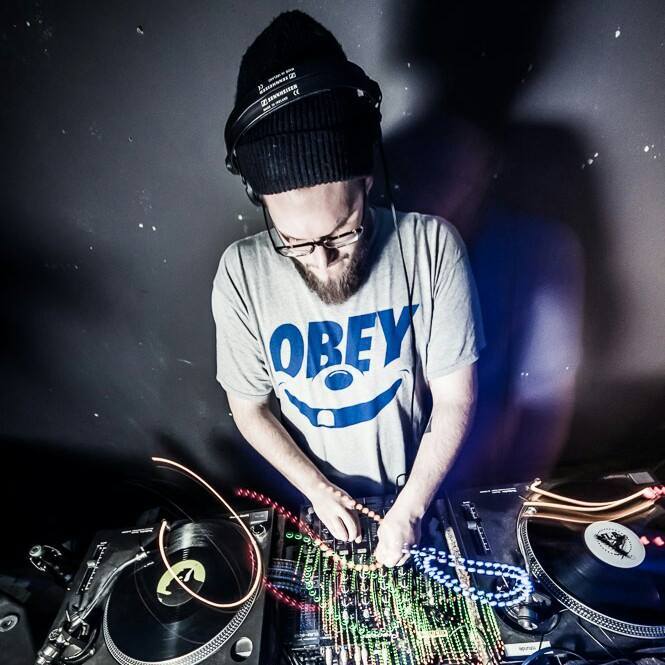 cYpher (Bassassissins)
1) Dom & Roland "Last Refuge of a Scoundrel" Album Metalheadz METALP008
2) Hidden Turn "The Ride" Album ThirtyOne Recordings 31RSLP001
3) Calibre "Shelflife 4" Album Signature Records SIGLP011
4) Digital "Synthesis Part 1-4" Function Records SYNFUNCPT1/2/3/4
5) John B "Lava" Metalheadz META039
6) Serum "Species EP" ThirtyOne Recordings 31RS023
7) dBridge "Trinity Ville / Dead Peak" Cylon Recordings CYL010
8) Need For Mirrors & Concord Dawn "Lithograph / Temples" Warm Communications WARM044
9) LSB "Missing You / Tumult" Soul:R SOULR075
10) Digital "Zion / Bad Bwoy Talk" Function Dubz FDUBZ001
Daniel Albert (Stereoton / Spin.)
01. Federleicht – On the Streets (Robag Wruhme Remix) – Form Resonance
02. Mano Le Tough – Energy Flow (DJ Koze's Miles&More Remix) – Permanent Vacation
03. Nick Warren, Guy Mantzur – Sad Robot (Rich Lane Remix) – Bedrock Records
04. Martin Waslewski – Closer – Mother rec.
05. Dinky – Wakame – Crosstown Rebels rec.
06. Fabian Kash – Sweet Talk – Oh! Records Stockholm
07. Liquid Phonk – Throw Your Hands – Compost rec.
08. Kevin Yost – Much More Important – I Records
09. The Cyclist – Pressing Matters (Robag´s Pinvoldex Sull NB) – Hypercolour rec.
10. KiNK – Valentines Groove – Clone Royal Oake rec.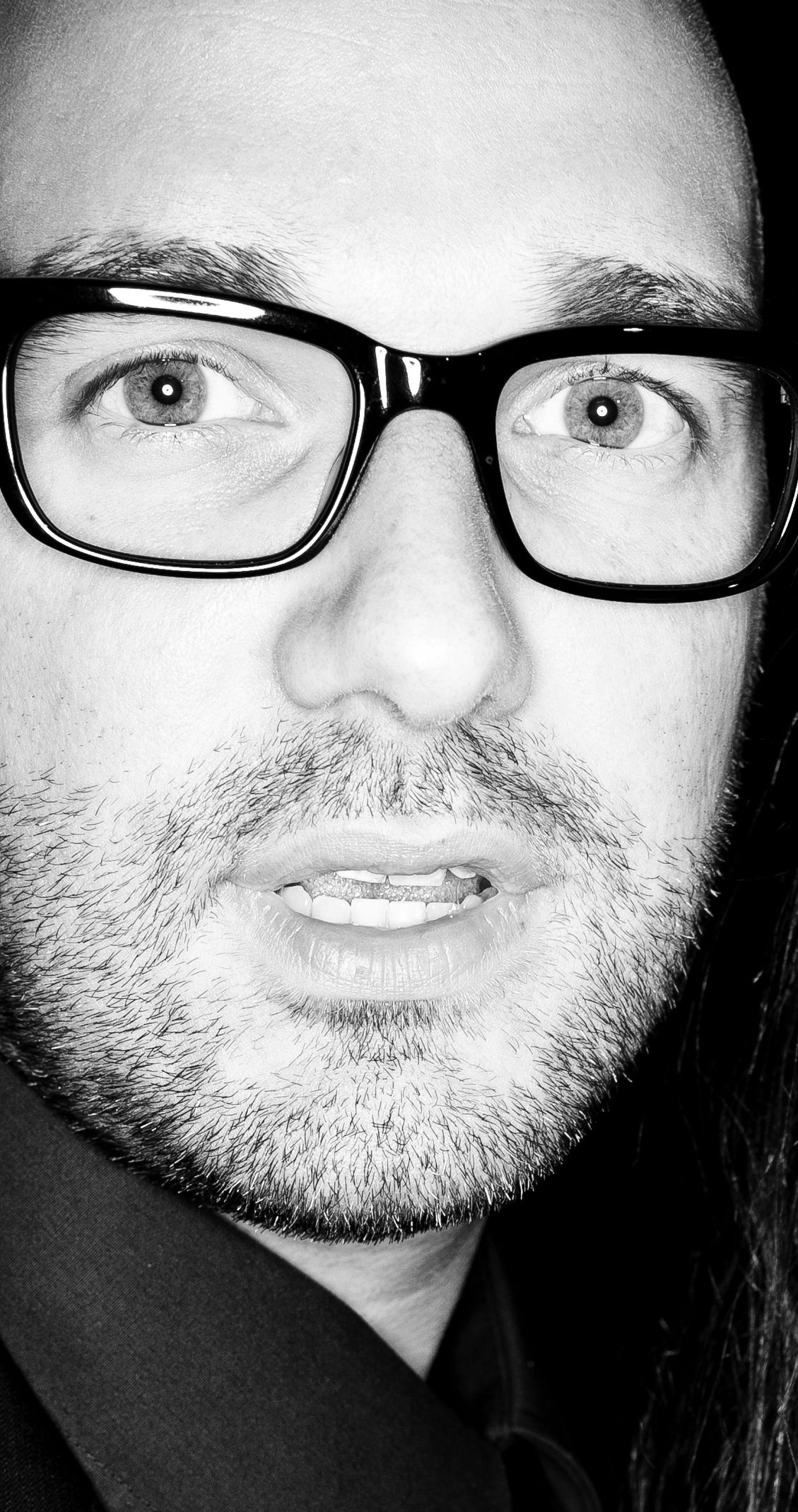 Plain (Artefakt)
Melody Boy 2000 – Sound Stealer – DUM (Repress)
Traumprinz – N.Y. Diva has been set on fire ( Kasha´s Short Vocal Mix) – Traumprinz
Judas – Disgrace II – Arts Collective
Mark du Mosch – Vigil – Pinkman
Futers – U got me – 777 Recordings
Traumprinz – 2Bad (Metatron´s What if madness is our only relief Mix) – Giegling
Blint – 92 Avenue – Blint002
Domenico Crisci – Jealous God 12 – Jealous God
Jeremy Underground & Pascal Rioux pres. – My Love is Underground – Favorite Recordings
Pusha T – Untouchable – Getting out our dreams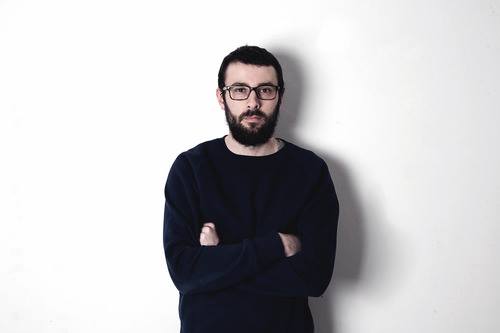 Cramp (Black Box / Goethebunker / Grokenberger Records)
Planetary Assault Systems – Arc Angel (Ostgut Ton)
Codex Empire – The Valley Of Wraiths (Aufnahme + Wiedergabe)
Ruhig – Perle (Midgar Records)
Struction – Ai ( R&S Records)
Ausgang – Pteron (Ausgang)
Conrad Van Orton & VSK – Angular Momentum (Modularz)
Sinfol feat. Barbara Ford – Crystalline (Anagram)
Private Press – Selftitled EP (Technosoul)
Pulsinger & Irl – Mud (Big Beak)
Aqua Matrix – Diagonal Lilac Font (Crowdspacer)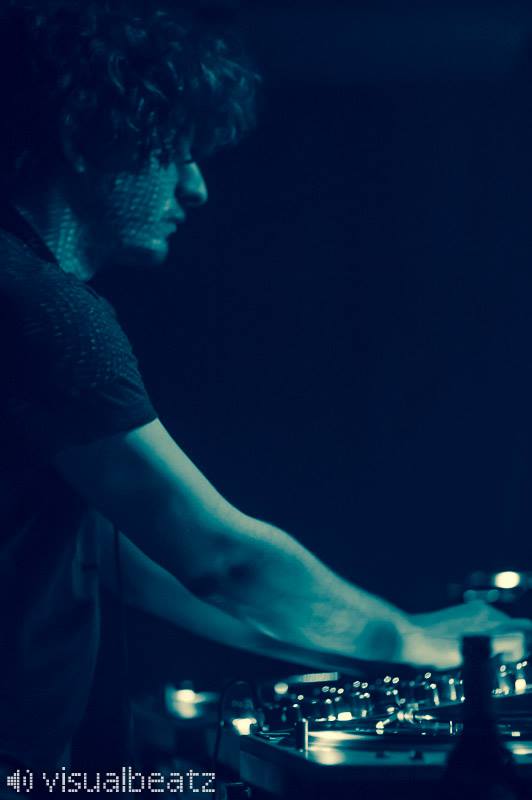 Cloven (Repetition / Schumacher Club)
Amotik – Solah [AMTK005] / Amotik
Escape to Mars – Luminary [MOD010] / Modul
Tadeo – The Net [NON021] / Non Series
Cadency – Digitally Controlled Emotionless Systems / GKNSTR
YYYY – Regain (Lucy Remix) [WCR015] / Weekend Circuit
Planetary Assault Systems – Sonar Falls / Ostgut Ton
Aiken – Diffracted [NON025III] / Non Series
Attaché – Pyongyang / unreleased
Prince Of Denmark – GS [FORUM V] / Forum
Parallx – Bruised [MOD009] / Modul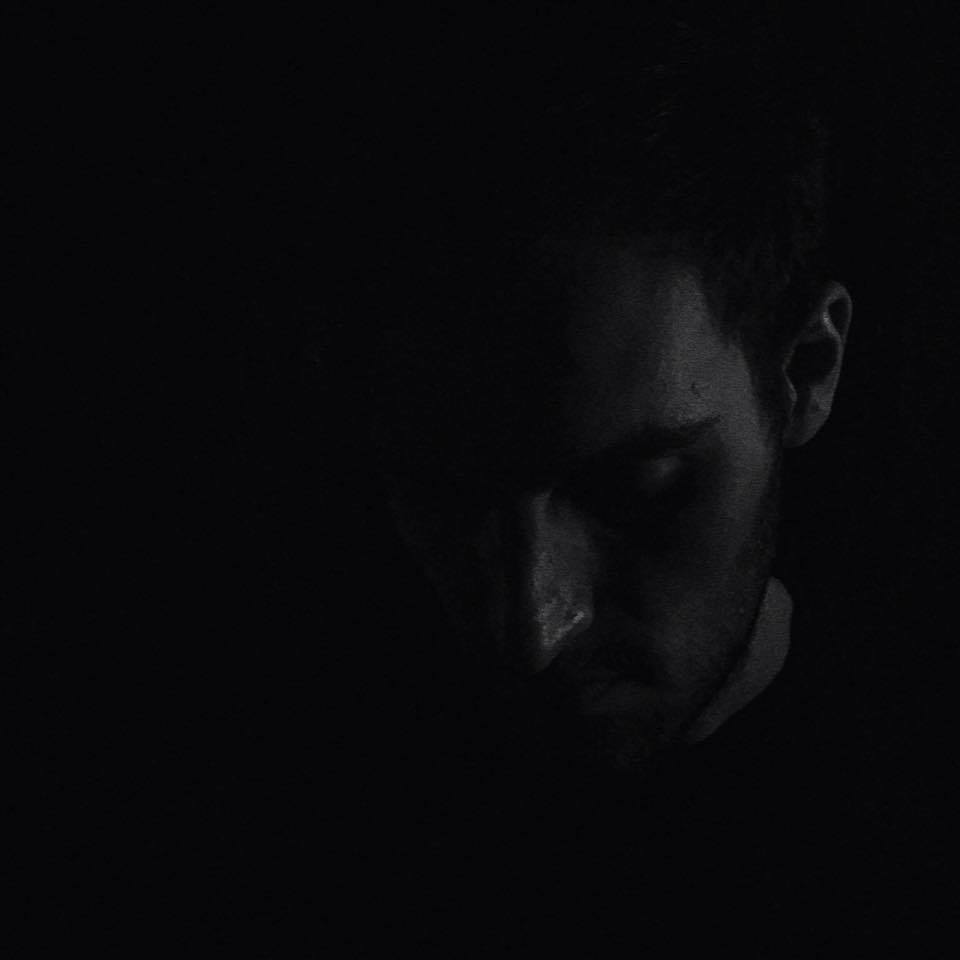 Naath (Nordi Is To Dance)
01. Rival Consoles – "Johannnesburg" [Erased Tape Records]
02. Kamram Sadeghi – "Flow me" (Jens Zimmermann Remix) [Nervmusic]
03. Redshape – "The Choice" [Cocoon Recordings]
04. Kiani & His Legion – "Voigt Kampff" [Something Happening Somewhere]
05. Dispens – "Obskurant" [NITD]
06. Trikk – "Proto Rhyt" (Black Version) [Lossless]
07. Danny Daze – "Swim" [Kompakt]
08. Patrice Baumel – "Surge" [Kompakt]
09. Isaac Tichauer – "Higher Level" (Bicep Remix) [LOFT Records]
10. Monoloc – "The untold way" [Dystopian]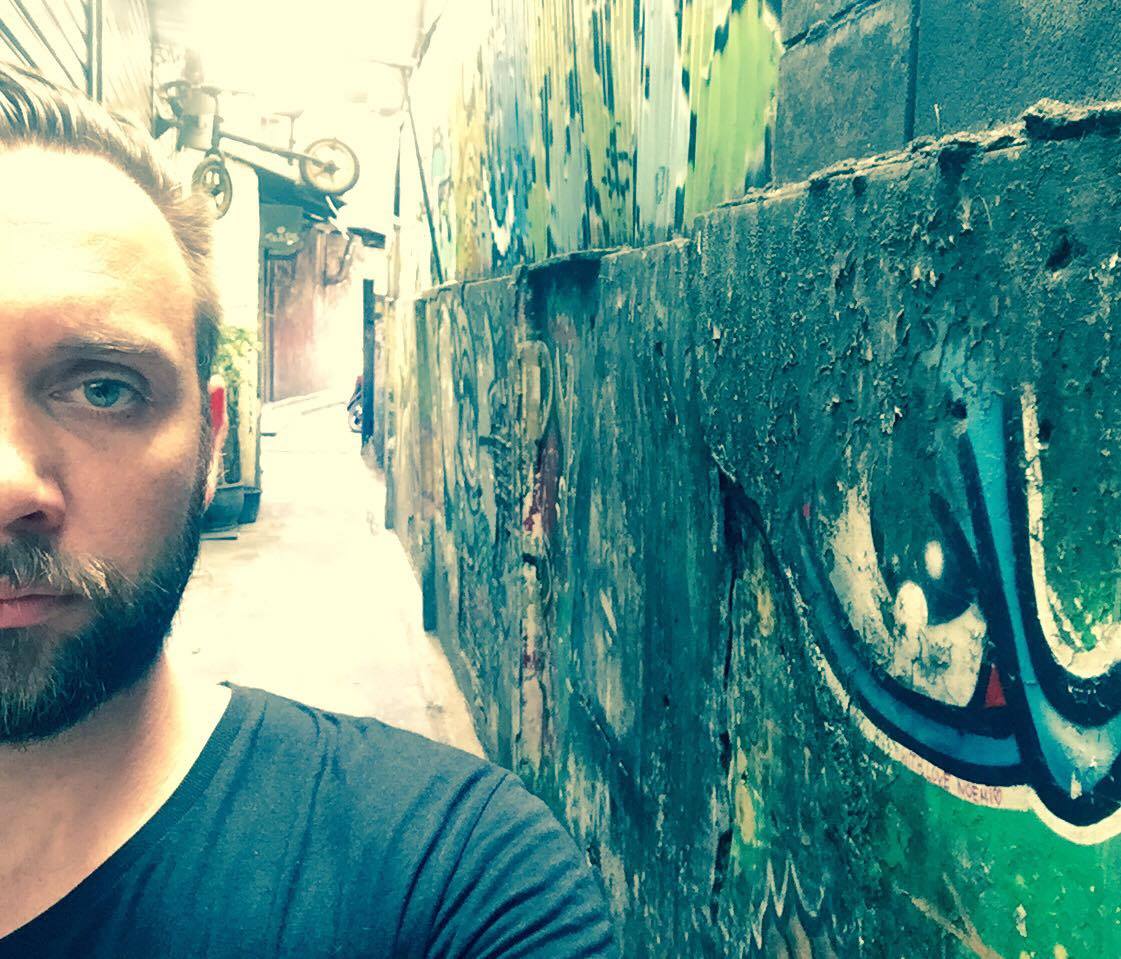 Daddy Blatzheim Djs (Daddy Blatzheim)
Beginner – Ahnma
Bonez MC feat. RAF Camora – Ohne mein Team
Drake – One Dance
Chaka Khan – Ain´t nobody (LNTG Rework)
Kungs – This Girl
Fat Joe – All the way up
Bring me the Horizon – Throne
The Weeknd – Can´t feel my face
Mura Masa – Love$ick feat. A$AP Rocky
Parkway Drive –Crushed
Shindy – Monogramm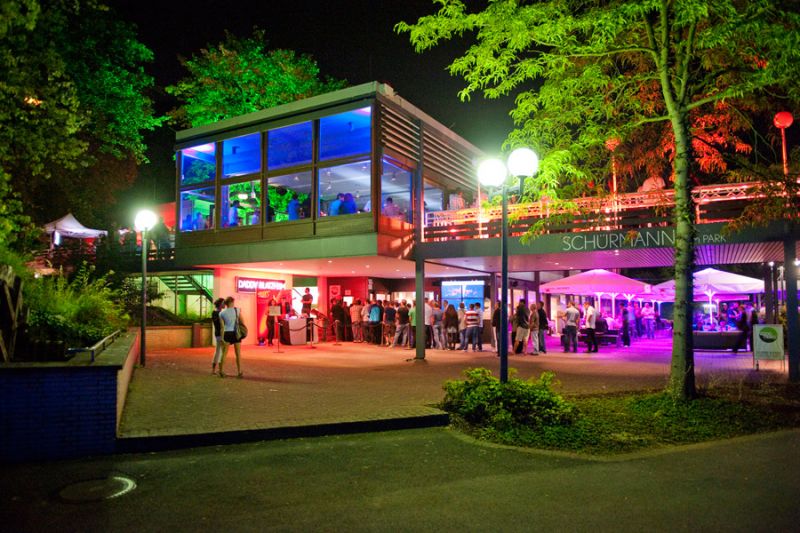 Felix Raymon (Moshpit Records)
1. dBridge – Too Late EP – Exit
2. Bredren – The Legion (feat. MC Swift) – Flexout
3. Deft – For Sudden – 20/20
4. Ital Tek – Redeemer – Planet Mu
5. Ivy Lab & Alix Perez – Fortuna 20/20
6. Hyroglifics – Hanging On You – Critical
7. Emperor – Control [VIP] – Critical
8. Annix – Forever LP – Playaz
9. Felix Raymon & Smuskind – Love & Devotion (feat. Luna Morgenstern) – High Tea Music
10. Felix Raymon – Mack – Moshbit Records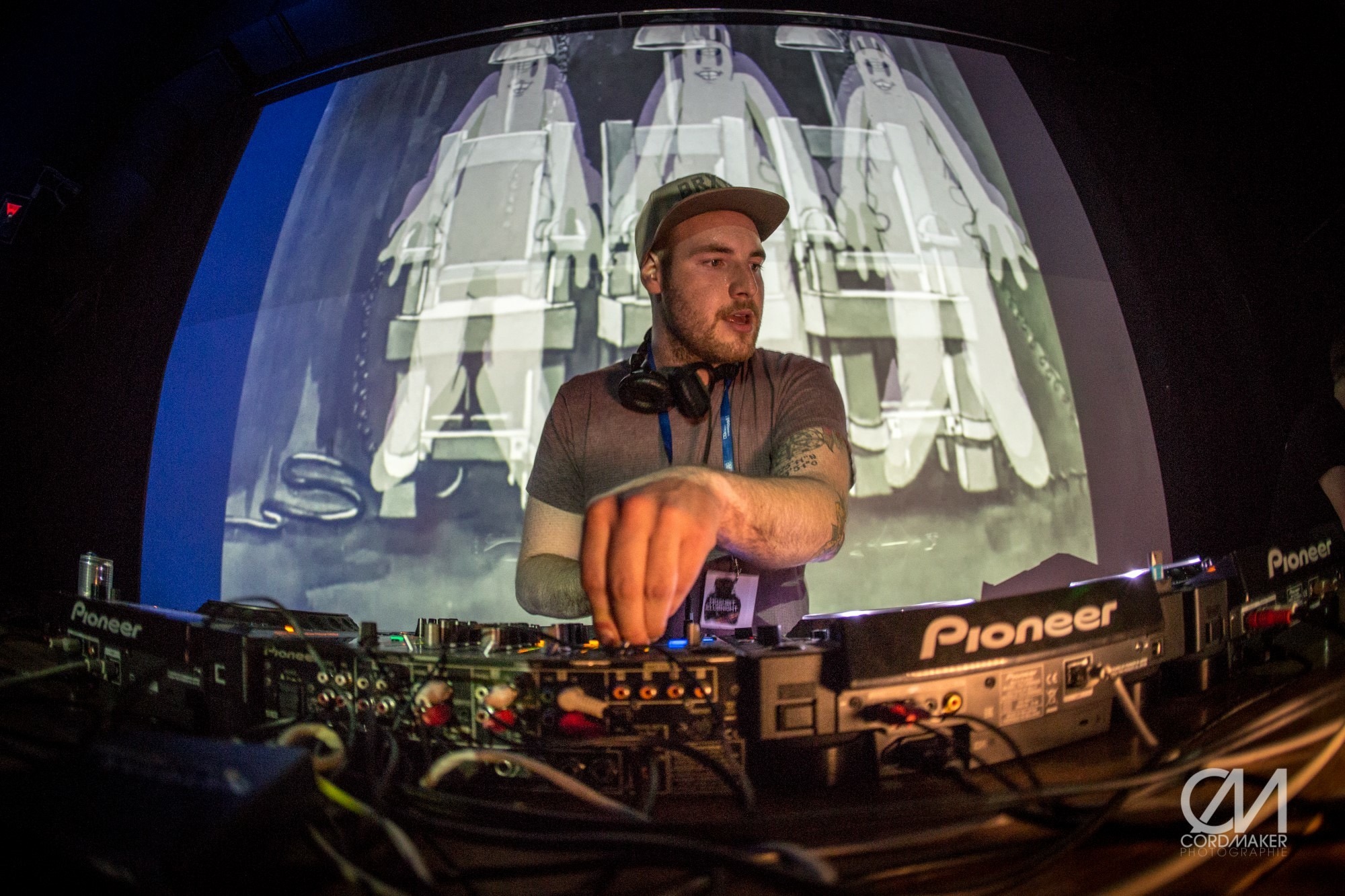 Kai Teranski (Jazzclub domicil, Dortmund)
Axel Boman – Moon Dancer – Third Try Records TTR01
Trikk – Proto-Rhyt (Black Version) – Lossless
Recondite – Nock – Osa EP – Innervisions IV 65
Donato Dozzy – That Fab – Spazio Disponibile
Ströme – Nr. 1 EP – Compost Records
(Olderic, Peter Pardeieke, Aril Brikha…) – 10Y Of Connaisseur – Connaisseur Recordings
Various – Pampa Compilation Vol. 1 – Pampa Records PAMPALP011
Ambivalent – Whyou – Speicher 92/Kompakt
Shahrokh Dini – Gohar / Pouran – Compost Black Label # 135
Spinning Motion – Naze (Jazzanova Remix) – Sonar Kollektiv SK294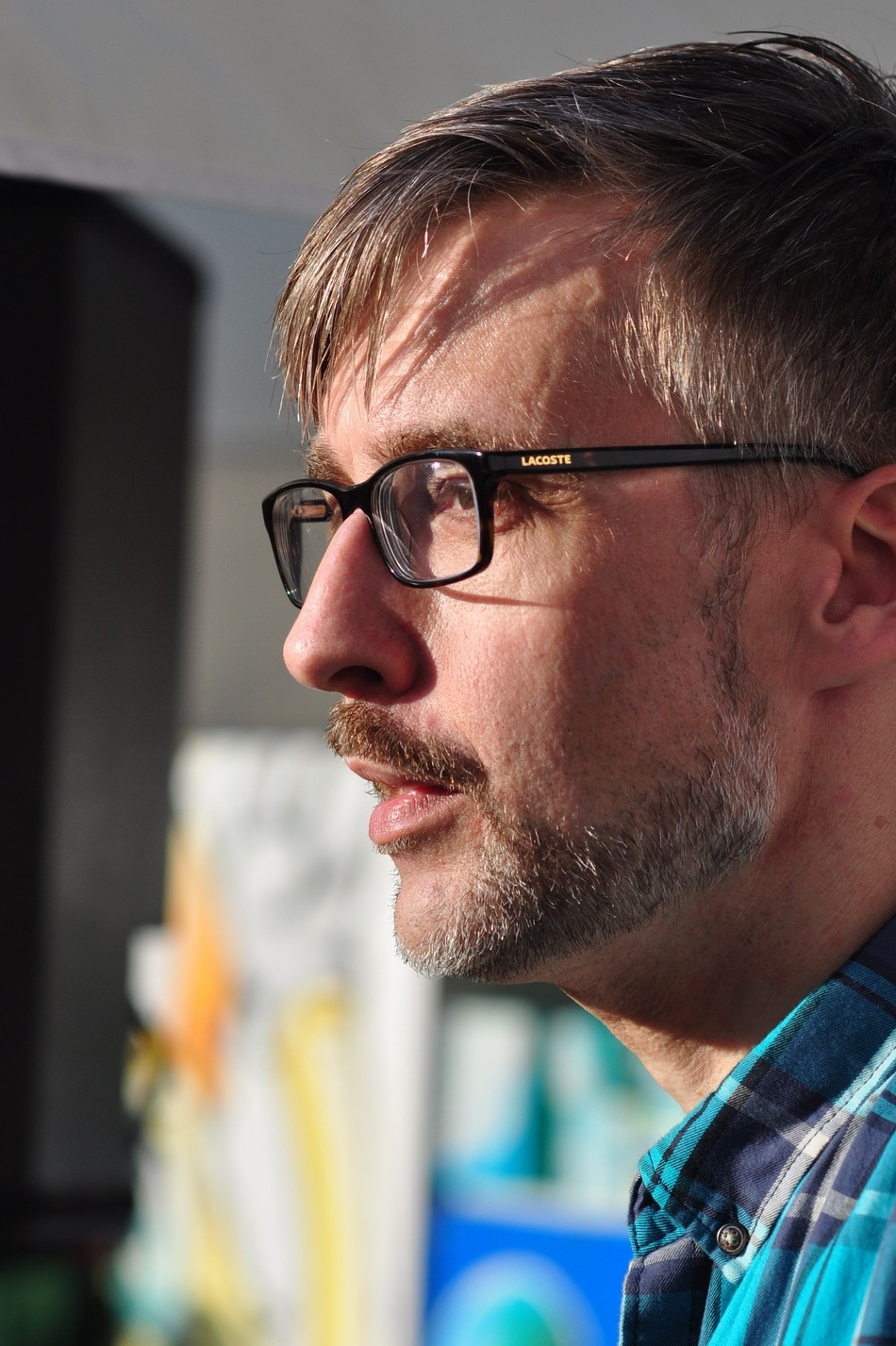 David Ley (Analogue Choir Boys)
1) Selvy – Pops EP [No Bad Days / NBD001]
2) Bruce Trail – Ravine Dream [Magicwire / MAGICRS008]
3) Ross From Friends – You'll Understand [Distant Hawaii / HAWAII003]
4) Jayda G – Jaydaisms [Freakout Cult / CULT02]
5) Samo DJ, Baba Stiltz, Tzusing – A Slice of Heaven [Public Posessions / PP015]
6) Golden Teacher – Raveinstigator / Divine [Souns of the Universe / SOTU13]
7) Philou Louzolo – Alkebulan Republic [Lumberjacks in Hell / LiH017]
8) Leon Vynehall – Rojus (Designed to Dance) [Running Back / RB061]
9) Dark City Ensemble – Past Life Connection [Urban Imagery / UI004]
10) Twit One – Treegonometry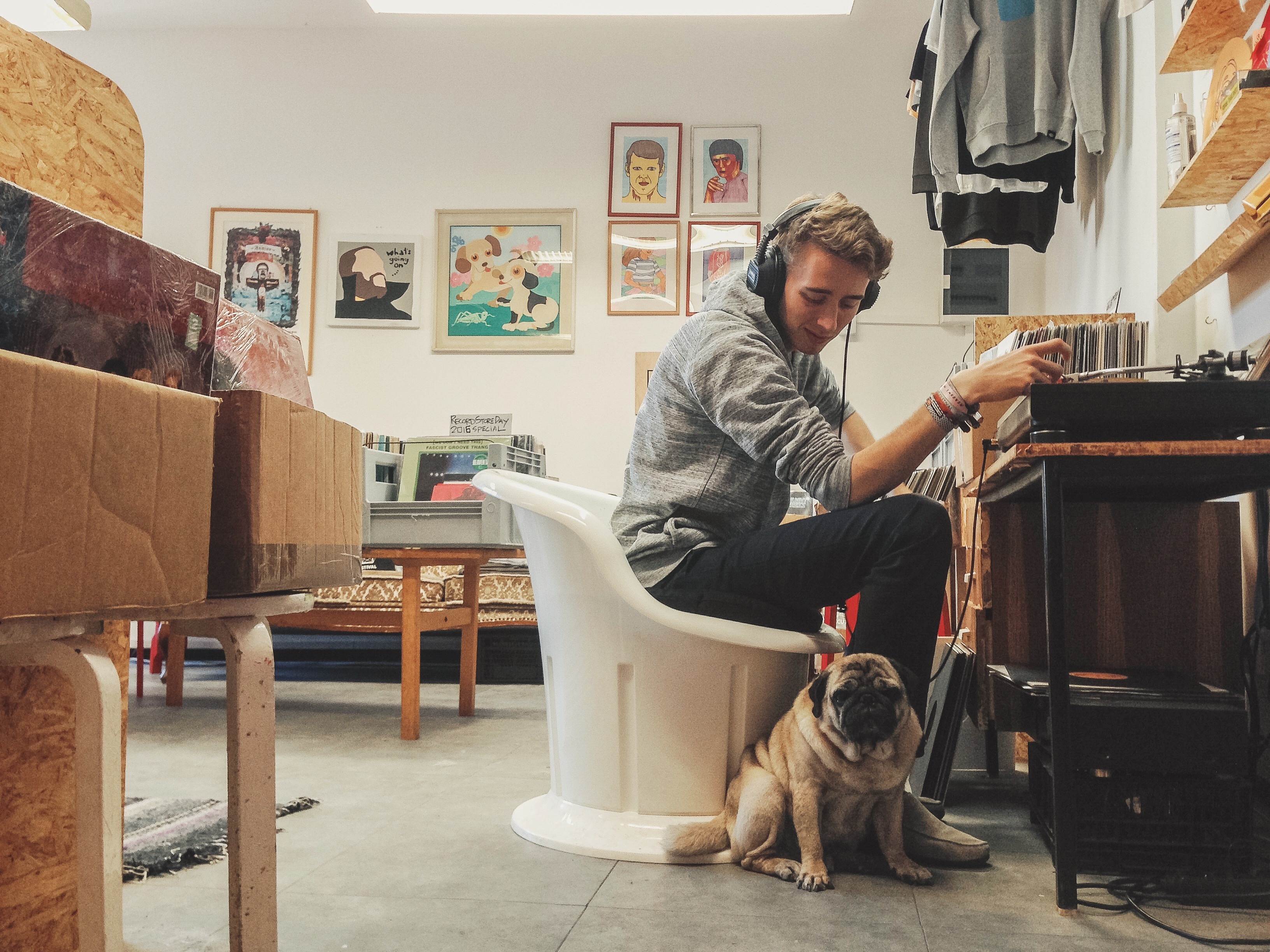 Fab!o (Why so serious?)
Amotik – Barah (Amtk)
Planetary Assault Systems – Bawoo Bawoo (Ostgut Ton)
Alderaan – Epicenter (Seatoc Mass Rmx) (Animal Farm Recordings)
Border One – Throw (Thomas Hessler Remix) (Ressort)
Etap Kyle – Continuum (Unterton)
T_st – qq6 (Dynamic Reflection)
Moteka – Xyoflux (Newrhythmic Recs)
Jeremy Wang -Rangefinder (Planet Rhythm)
Nima Khak – Enter Dream State (Sand)
Escape to Mars & Parallx – Reflector Folg (Modul)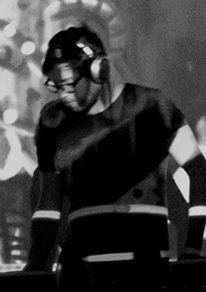 David Curtis (Blockbuster Soundsystem / Tyot / Tuktuk moving floor)
Raging Fyah – Judgement Day (Blockbuster Soundsystem Dubplate)
Fwonte – Pale Male (Nice Up)
Noclu – Oh my
Sir Spyro – Topper Top (Deep Medi)
Jamakabi – Hot it Up (Kahn & Neek Remix) {fabric}
Boombassbrothers ft Bassflexx- Signs (Break Koast)
KDC – Run the bag (White)
Megaloh ft Trettmann – Wer hat die Hitze (Nesola)
Grossstadtgeflüster – Fickt-euch-Allee (Four Music)
Audio88 ft Yassin – Halleluja (Normale Musik)
Chesney (Kalakuta Soul)
01. Symbol 8 – I Thought You Wanted To Dance – Athens Of The North
02. Keni St. Lewis – We're Going Nonstop (Tonight) – Al & The Kidd Records
03. Minority Band – Tasty Tune – Peoples Potential Unlimited
04. Aged In Harmony – You're A Melody – Melodies International Ltd.
05. Waxist – Sympathique – Kalakuta Soul Records
06. Cary Crant – Get Dancin' – Kalakuta Soul Records
07. Cuttlefish & Asparagus – Rough Times – Kalakuta Soul Records
08. Sonya Spence – Sings Love – Attic Salt Discs
09. Tarika Blue – Tarika Blue – Chiaroscuro Records
10. Cassiano – Cuban Soul / 18 Kilates – Polysom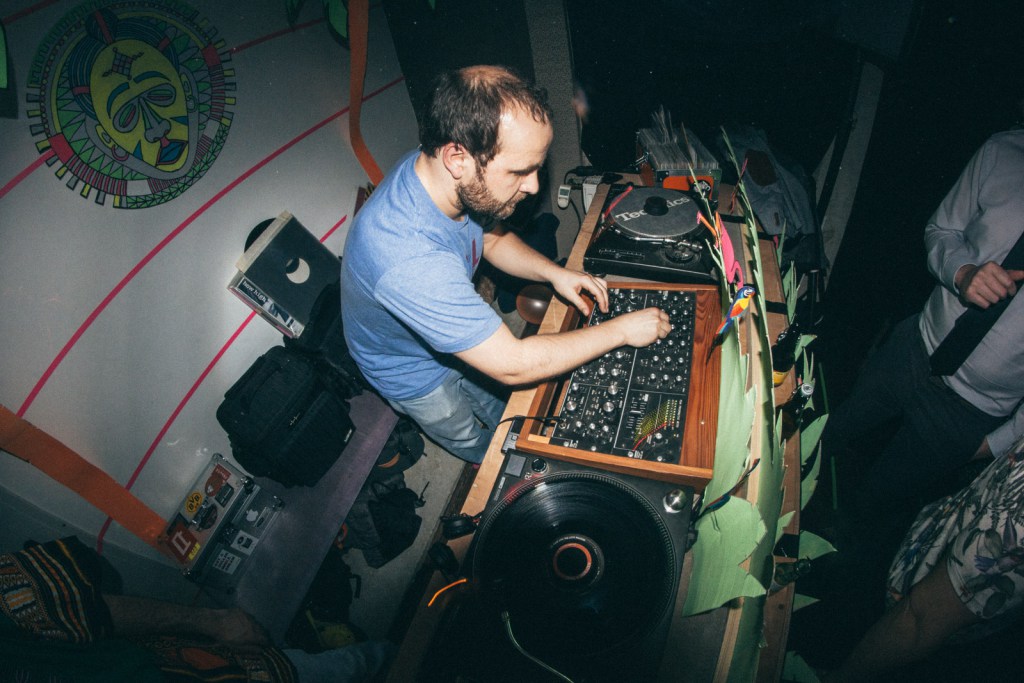 Mink Joester (Static)
1) Boston 168 – Revelation [Involve Records]
2) Christian Wunsch – Microorganismus – [PoleGroup]
3) I Hate Models – Daydream – [ARTS]
4) Skudge – Motion [SKUDGE]
5) Boston 168 – Nightcall – [ODD/EVEN]
6) Gabriel Cassina – Impulsive Feelings – [Involve Records]
7) Shlomo – Poison River [DELSIN]
8) Andreas Belluzzi – PVS – [LIMITED]
9) Dax J – Kill False Prophets – [EarToGround]
10) Emmanuel Top – Capture – [fokalm]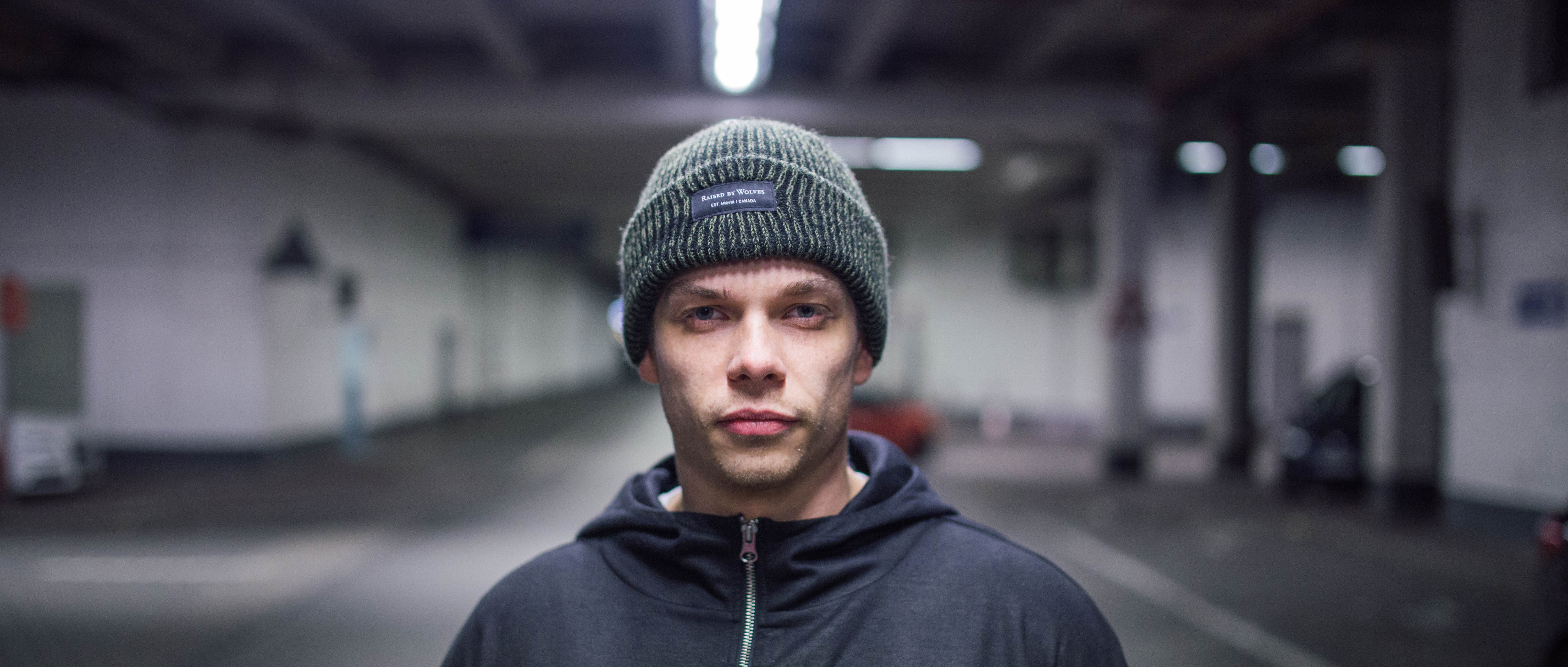 Klaus Fiehe (1LIVE, ByteFM)
Alben
01. Faun Fables – Born Of The Sun ( Drag City)
02. Mmoths – Luneworks ( Because Music)
03. Dinner – Psychic Lovers (Captured Tracks)
04. Whitney – Light Upon The Lake (Secretly Canadian)
05. Jay Daniel – Broken Knowz (Technicolour/Ninja Tune)
06. Dungen – Häxan (Smalltown Supersound)
07. Edward Sharpe & The Magnetic Zeros – PersonA (Community Music Group)
08. Savages – Adore Life (Matador)
09. Robbing Millions – Robbing Millions (PIAS)
10. David Bowie – Blackstar (Columbia)
Songs
01. Mass Gothic – Pier Pressure (Sub Pop)
02. Alyusha & Linden Jay – Paradise (Tsuru Recordings)
03. Quilt – Passers By (Mexican Summer)
04. Massive Attack feat. Azekel – Ritual Spirit (Virgin Records)
05. Cavern Of Anti – Matter – Melody In High Feedback Tones (Duophonic)
06. Burial – Young Death (Hyperdub)
07. Gurr – Walnuss (Duchess Box Records)
08. Hidden Turn feat. Key – In The Name Of (31 Records)
09. Iggy Pop – Gardenia (Caroline Records)
10. Solange – Cranes In The Sky (Common Rmx) (Universal/White Label)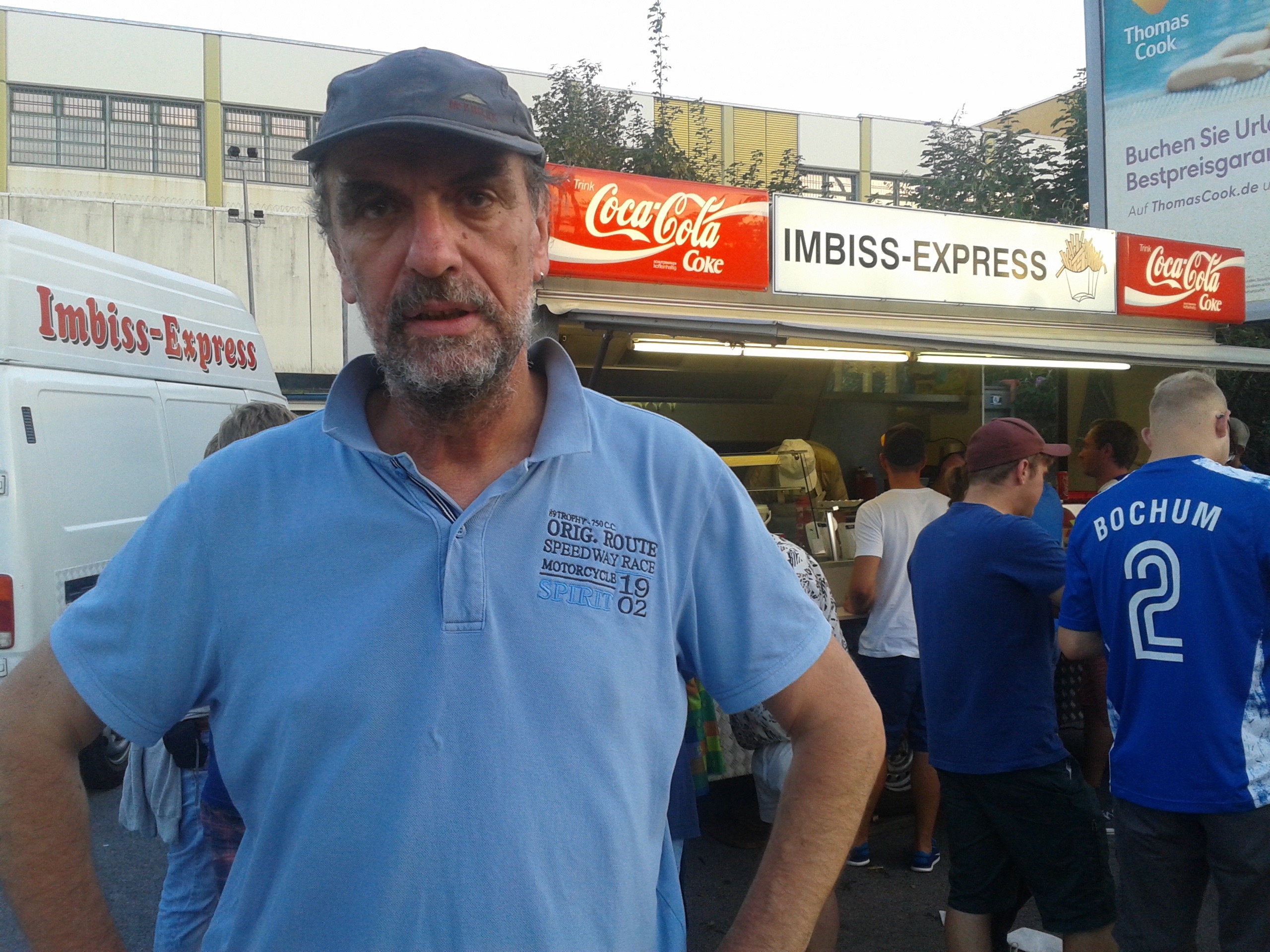 Kandinsky (Analogue Choir Boys)
Chunky – Tolk Toh Me [81 / PMAWS 007]
Dorisburg – Irrbloss [Hivern Discs / HVN034]
Harvey Sutherland and Bermuda – Priestess / Bravado [Clarity Recordings / CRC 01]
Knowsum – Play God And Shit Happens [ Money $ex Records / M$LP004]
Max Graef & Glenn Astro – The Yard Work Simulator [Ninja Tune / ZEN227]
Mr. Fries – Change EP [Soul Notes / SN1211]
DJ Rashad – Afterlife [Teklife / TEKLIFE001]
Selvy – Pops EP [No Bad Days / NBD001]
Urulu – Greetings from Namek [Voyage Recordings / VYG05]
Various Artists – Best Of Lumberjacks In Hell [Lumberjacks In Hell / LIH018]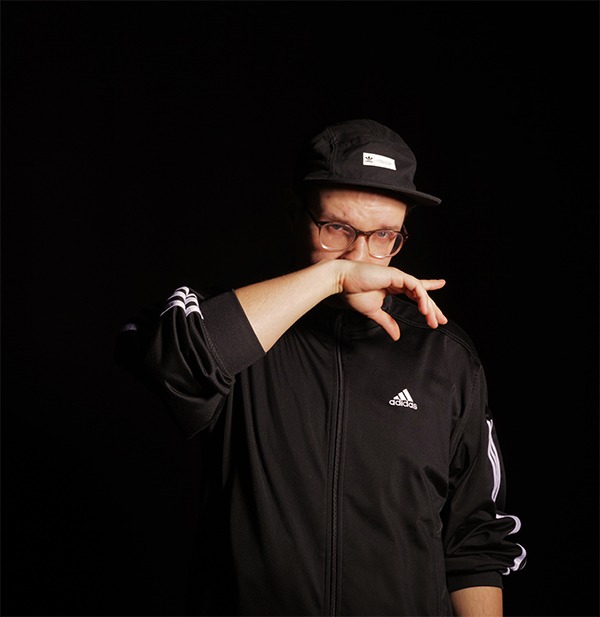 Lukas (Static)
Sinfol & Octual – Pale Blue Dot -Anagram
Shlømo – Memento Mori Feat. Awb – Singular Records
Skudge – Balancing Point – Skudge
Barker & Baumecker – Turnhalle – Ostgut Ton
Dino Sabatini – Sometimes Back – Outis Music
Dino Sabatini – It's My Forest – Outis Music
Pär Grindvik – Limits of Real – Stockholm LTD
Felix K & Bassdee – Unknown (Stone Edge Reinterpretation) – Hidden Hawaii
Skee Mask – Shred 08 – Ilian Tape
Monoloc – The Untold Way – Dystopian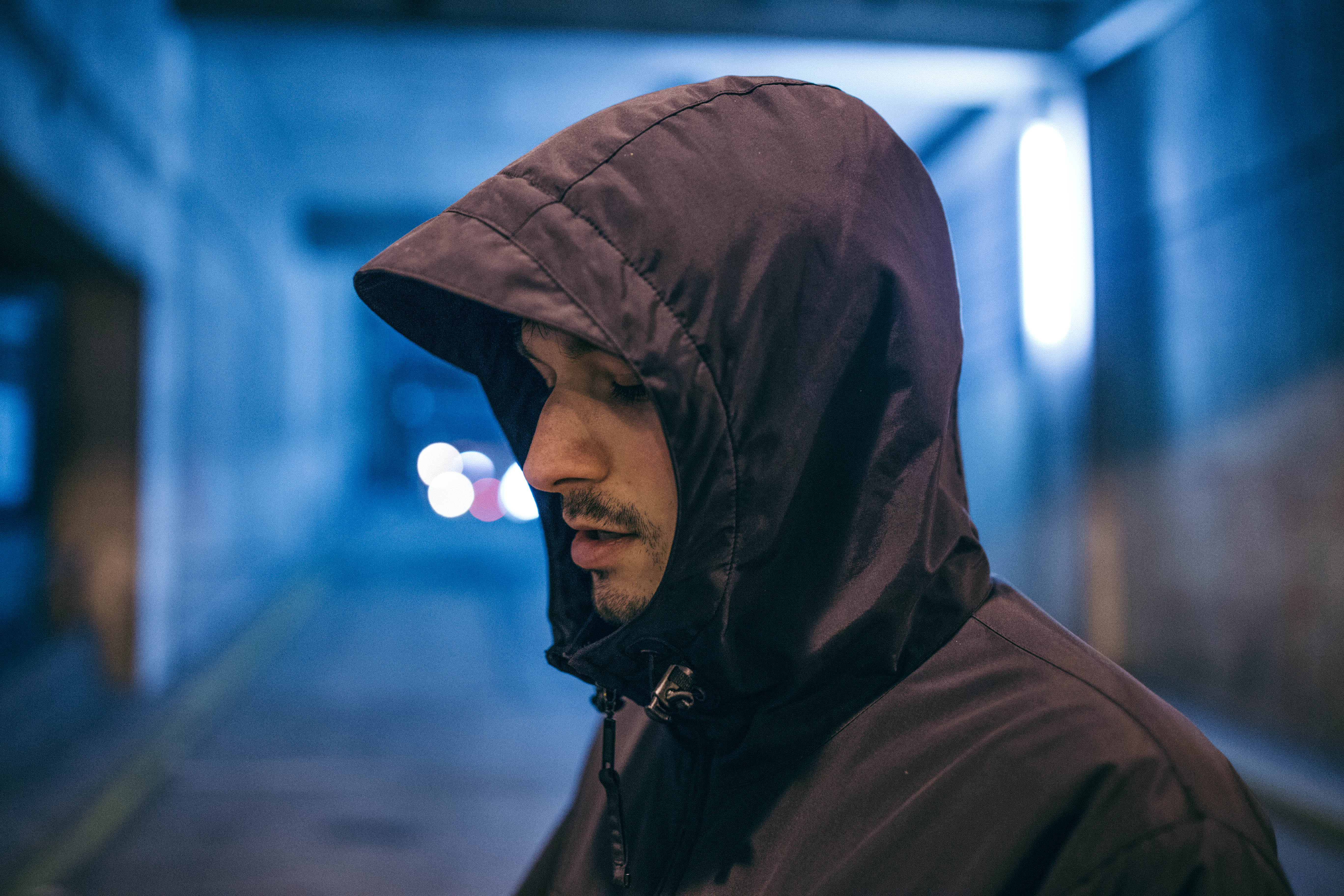 Jasl (Hoodoomobil)
Takuya Kuroda – Zigzagger – Concord Records
Yussef Kamaal – Black Focus – Brownswood Recordings
Roberto Musci – Tower Of Silence – Music From Memory
Mammal Hands – Floa – Gondwana Records
Nicolas Jaar – No (Sirens) – Other People
BadBadNotGood – Time Moves Slow (IV) – Innovative Leisure Records
Africaine 808 – Basar – Golf Channel Recordings
A Tribe Called Quest – We Got It From Here… Thank You 4 Your Service – Epic
Various – Brrwd Love Volume One – JAKARTA
Mount Liberation Unlimited – Double Dance Lover – Studio Barnhus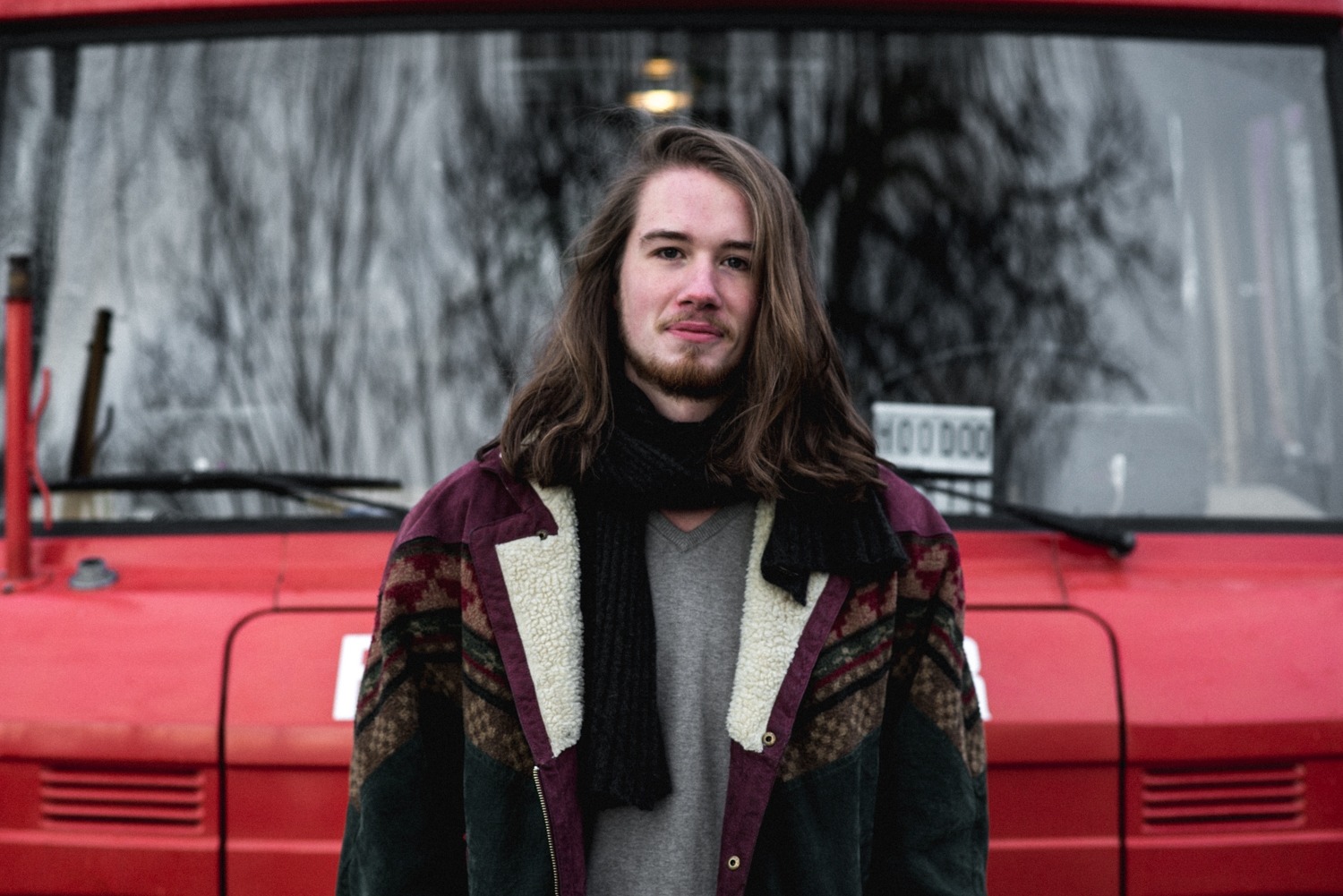 Mster Yves (Subsonic Squad)
1. Trettmann – Kitschkrieg 1, 2 und 3 (SoulForce Records)
2. Ufo361 – Scheiss auf eure Party
3. Serum – Red Eyes (feat. Inja) (Philly Blunt Records)
4. Droeloe – Wake the Warrior (bitbird)
5. Flux Pavillon – I Can`t Stop (Ekali Tribute)(Atlantic Records UK)
6. Baauer – Kung Fu (feat. Pusha T & Future) (LuckyMe)
7. Kalju – Seven Sins (Deep Medi)
8. Audio88 & Yassin – Gnade (feat. Nico) (Normale Musik)
9. Baauer – GoGo! (LuckyMe)
10. LGoony – Heilig (Airforce Luna)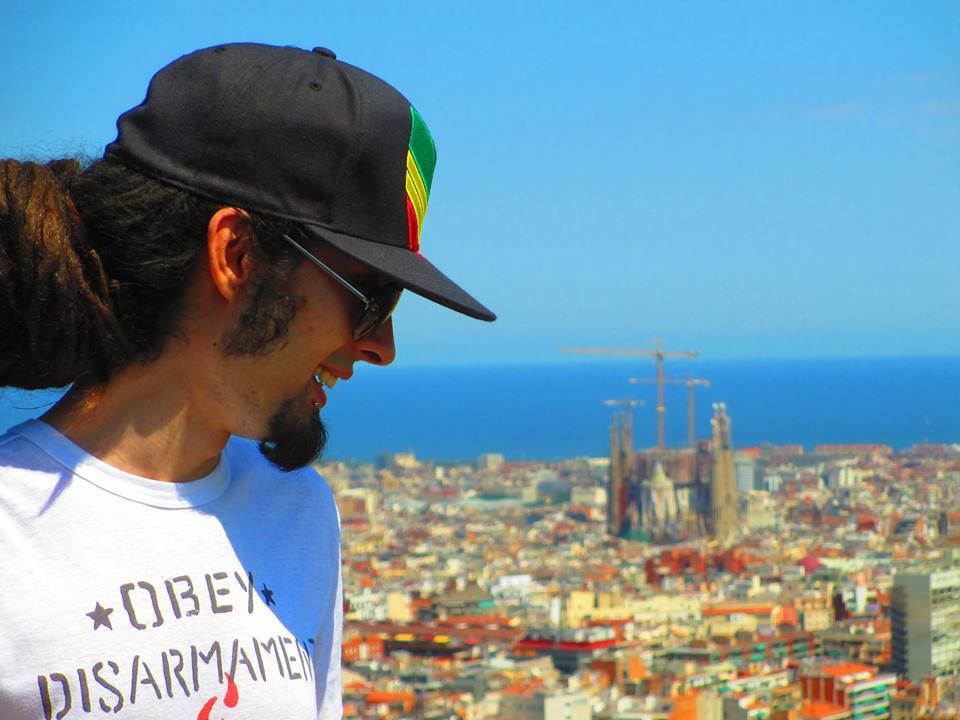 Mike Rui (Untertauchen / Goethebunker / Grokenberger Records)
E.R.P. – Ancient Light [Hubble Telescope Series Vol. 2] – Solar Music
Quartier Midi – Akira EP – Grokenberger Records
Inga Mauer – From Cologne To Clone – HVNX
Norwell – Death Of A Star – Pinkman
Jauzas The Shining – Dressed As Stone EP – Shipwrec
Herbert – Deeper (Basic Soul Unit Remix) – Curle
Mike Rui – The Last Bus – unreleased
Orson – Rise 6 (Benny Ill Remix) – Version
Cramp – The Art 4 Take – unreleased
BMG & Derek Plaslaiko – The True Story Of A Detroit Groove – Interdimensional Transmissions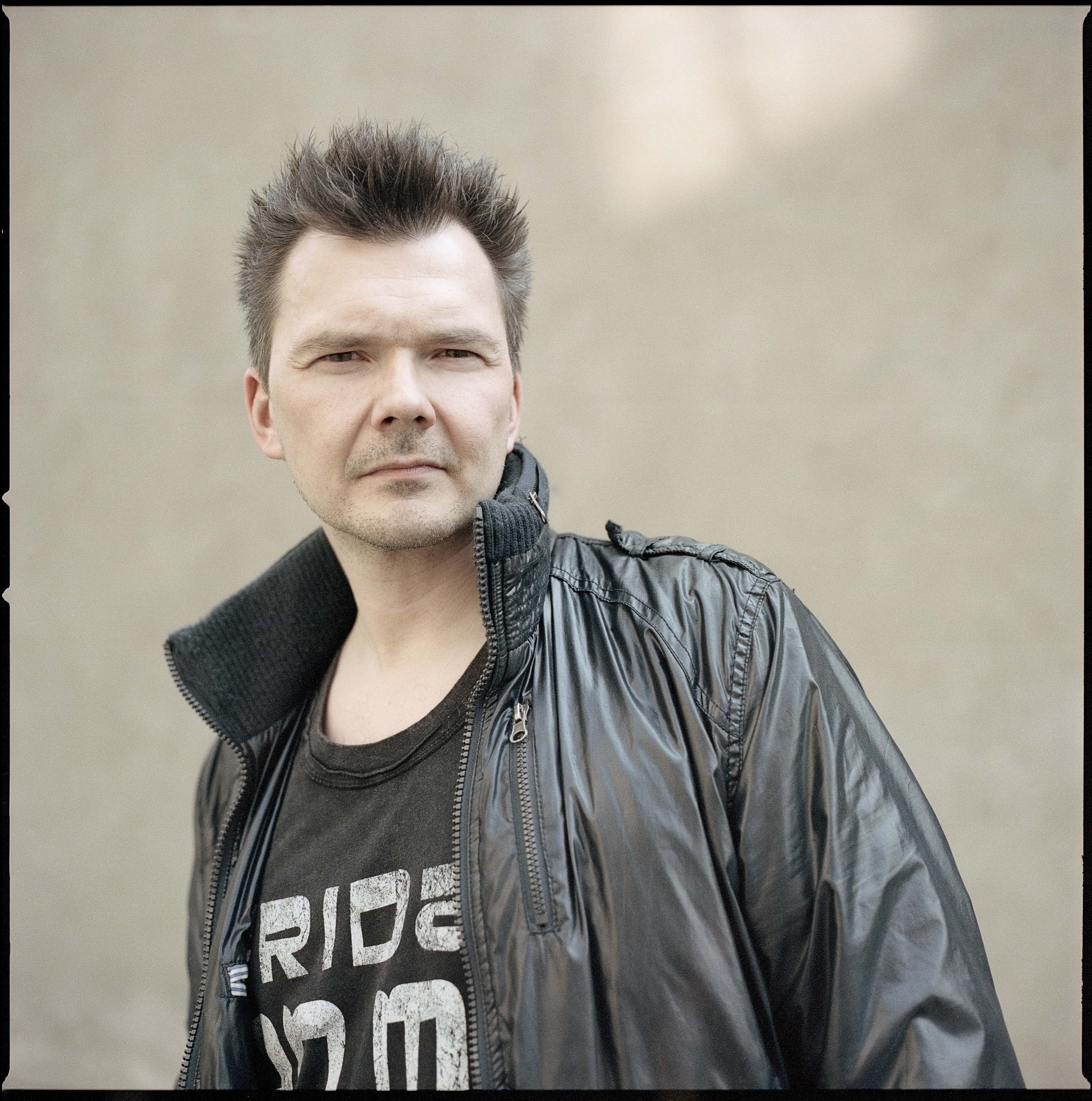 Dub The System crew (Dub The System)
Leo James – Speak Back (Egoless remix) (Navy Cut)
Mala – Kotos (Brownswood Recordings)
Karma – Terrorist (Innamind)
Causa- Undubbed EP (Artikal)
Section Boyz- Lock Arff (not on label)
Bukez Finezt- Headache (Subway)
Sepia – Amber (Well Rounded Dubs Distance – Dynamis LP (Chestplate)
Ago – Backlash EP (Subaltern Records)
Ashanti Selah feat. Ras Divarius – Violin Step (Alpha Steppa Remix) (Steppas)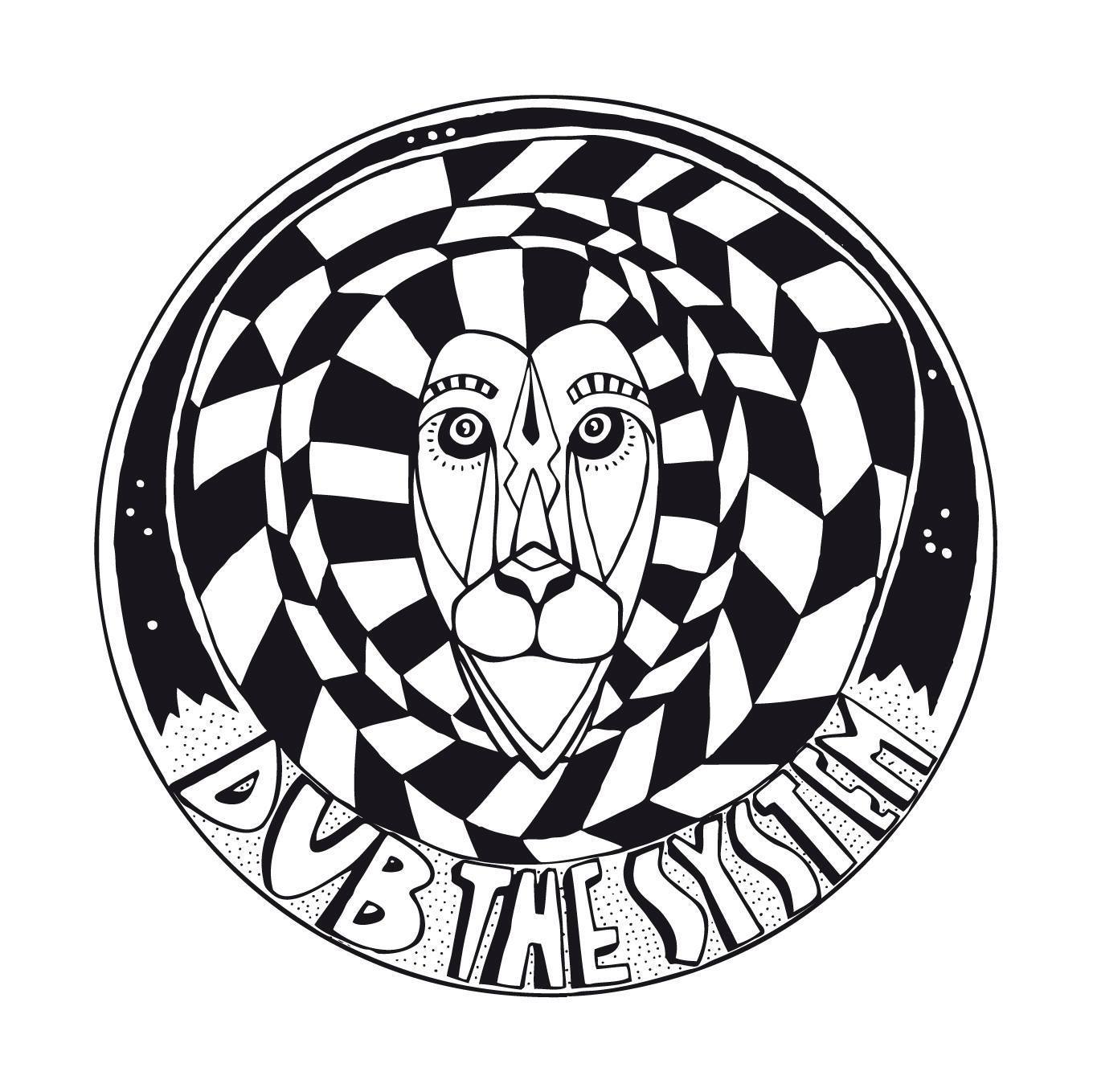 Glasersfeld (Metanoia, grundStueck, Exit Strategy)
Mark Ernestus' Ndagga Rhythm Force – Lamb Ji – Ndagga
Blawan – Say What You Want To Say – Ternesc
Makam – Riding High – Dekmantel
Senate – Kirsche Fix – Pacific Command
DJ Sotofett – Current 82 – Keys Of Life
Nick Höppner – Double-Cross – Ostgut
Joey Anderson – The Vase – Avenue 66
Monogenic – Binz – Cestraw
Morgan Geist – Darkstar – Environ
Forum – Yucatan – Aiwo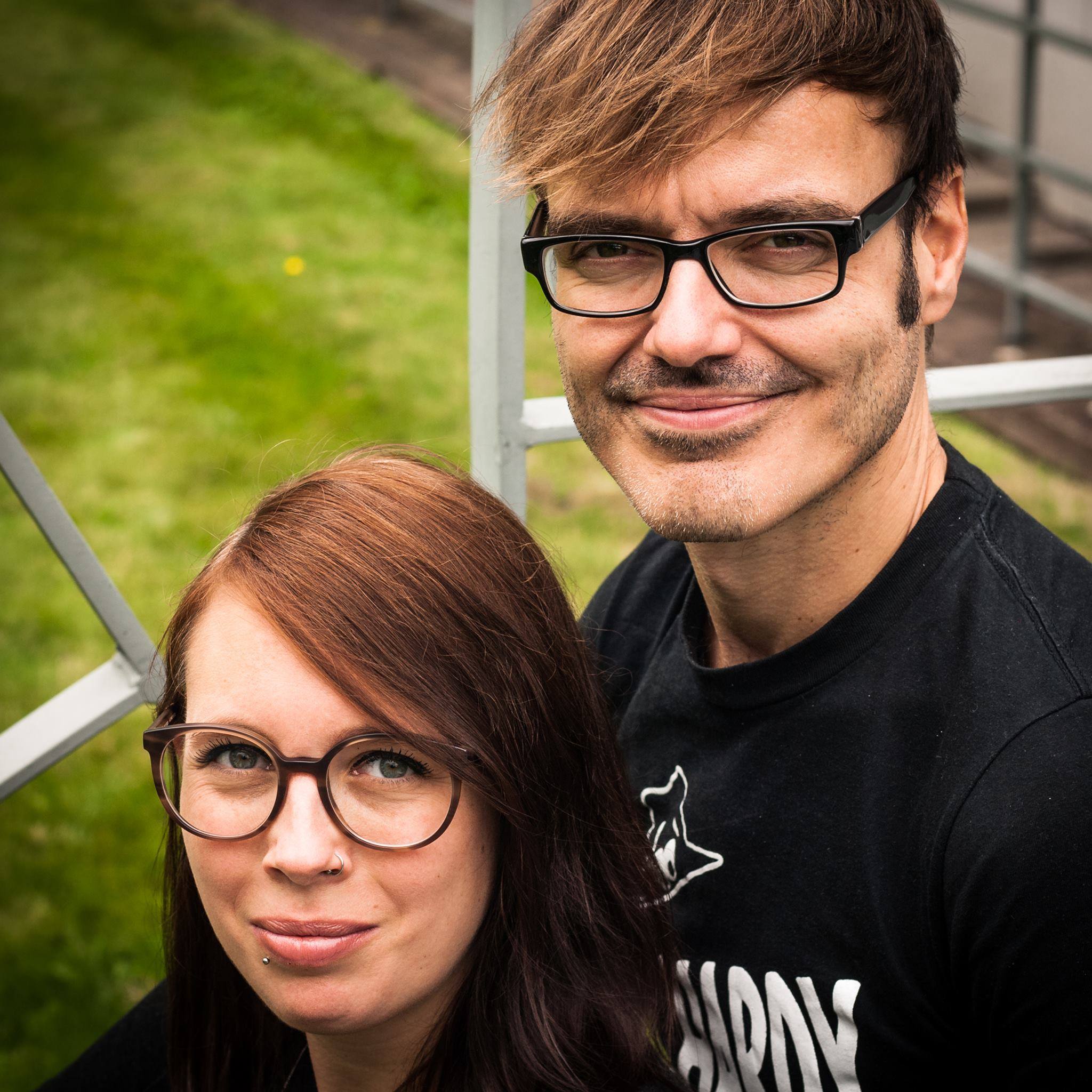 Modern Walker (The Unhottest / Isendit / GlamYouNot)
Harrison BDP – Decompression – STRCTR001
1977 – Mondat – For Those Who Know
Baikal – Pelican's Flight – Maeve
ESB – 20% Deeper – Heart to Heart Recordings
Zuntyh – Lovercity – Roch Music
Gustav Krinenberg – Gustav Krinenberg1 – GlamYouNot
The Unhottest – International Reality (from the Album Double Universe) – ISENDIT
Lake People – You Take Another Place With You – Permanent Vacation
Trevor Deep Jr. – Merge – Nsyde
Schatrax – Mispent Years Original Mix – Schatrax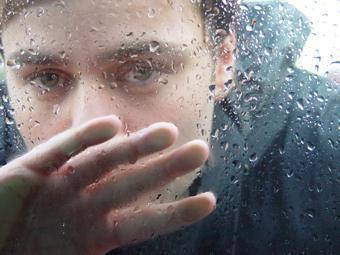 NuSonix (12 Zoll)
1 Noisia – Into Dust – Vision
2 Arctic Lake – Heal Me (Spectra Soul Remix) – Arctic Lake
3 Camo & Krooked – Ember – Mosaik
4 Fred V & Grafix – Like The Sun – Hospital Records
5 Kimyan Law – Magic – Blu Mar Ten
6 Phentix – Babylon – Cyberfunk
7 Technimatic – Out Of Reach – Shogun Audio
8 Mohican Sun – Dead Sea – Integral Records
9 DRS – The View (Calibre Remix) – Soul:r
10 Pin & Mr. Porter – Walk Into The Sun (Mitekiss Remix) – Goldfat
Syncope (12 Zoll)
1. Blocks & Escher – Broken (Paradox Remix) – Narratives Music
2. DLR – When Tribes Collide – Dispatch Recordings
3. Marcus Intalex – Jupiter – Soul:R
4. Specialist X – Searching – Dubplate Championz
5. J:Kenzo – Sakura – 31 Recordings
6. Dauntless – Geomancy – Invisible
7. Outer Heaven – Rankin – Rupture LDN
8. Alaska & Paradox – Sesi Mirage – Warm Communications
9. Response & Pliskin – North Man – Fres 86
10. Sam Binga & Om Unit – Windmill Kick – BUNIT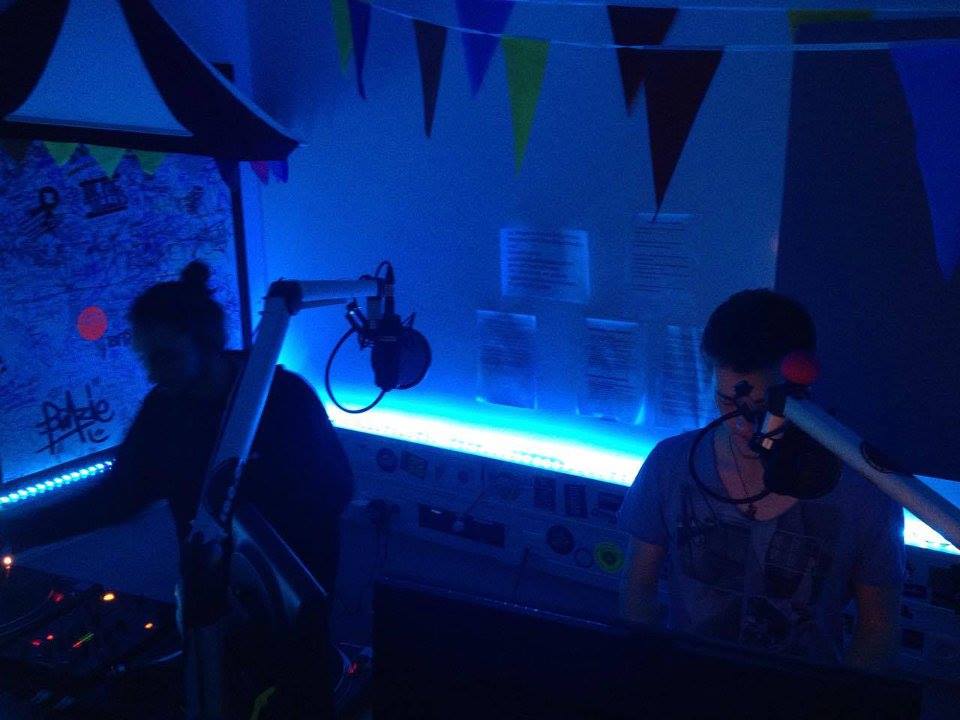 Smuskind (High Tea Music / Live Life / Moshpit Records)
1. Urbandawn – Redemption {Hospital Records}
2. Data 3 – Molly {Soul Trader Records}
3. Bredren – Legions (ft. MC Swift) {Flexout Audio}
4. BCee – Come And Join Us (Klute Remix) {Spearhead Records}
5. T&Sugah feat. ZaZu – Lost On My Own {Liquicity Records}
6. Zombie Cats & Safra – Trouble {Eatbrain}
7. Black Sun Empire, State Of Mind – Twisted Up {Blackout}
8. LSB – Sketch For My Sweetheart {Soul:R}
9. InsideInfo & Mefjus – Pulsation {Viper Recordings}
10. Fred V & Grafix – Stay Here {Hospital Records}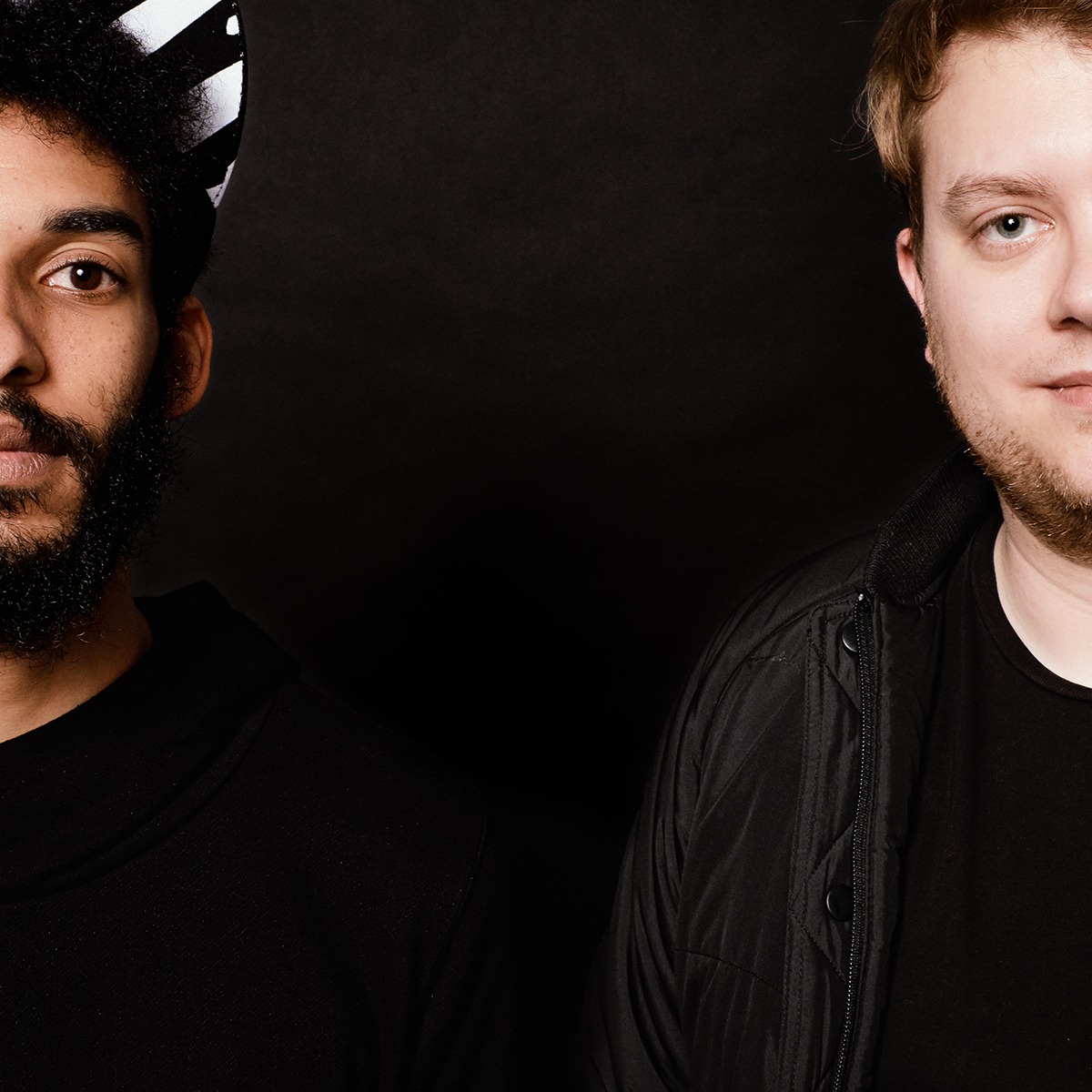 Paavo (Hoodoomobil)
Nicolas Jaar – The Governor
Gonjasufi – Krishna Punk
FloFilz – Twosome
Traumprinz – Good Vibrations (Kasha's Main Vocal Mix)
Red Rack'em – Wonky Bassline Disco Banger
Bibio – Town & Coundry
Max Graef & Glenn Astro – Where the F**k Are My Hard Boiled Eggs?!
Devendra Banhart – Saturday Night
Homeboy Sandman – Eyes
Bonobo – Kerala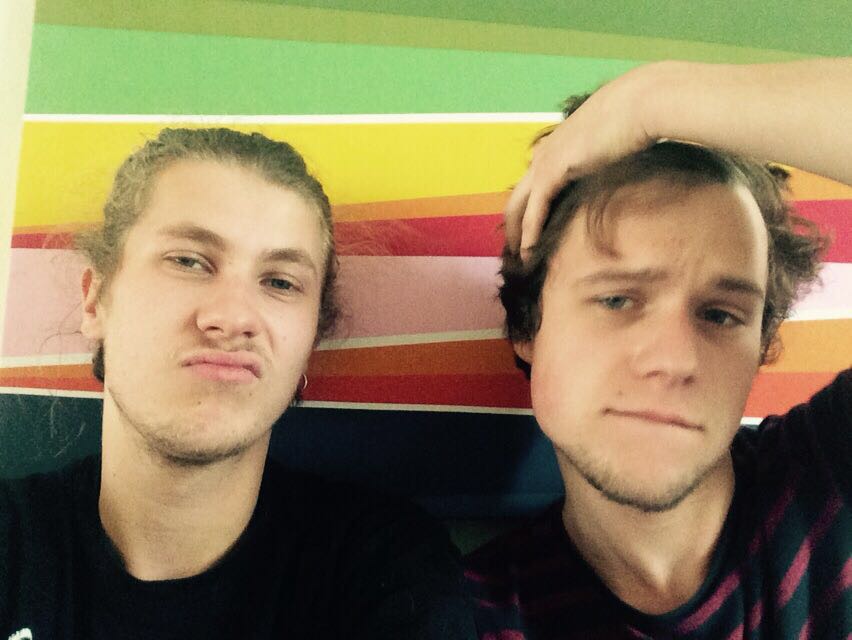 Staned (Liquefied Wax)
Mutt & Tedder – Right & Wrong (Fokuz)
LSB – The Optimist (Soul:R)
Commix – Honey (Metalheadz)
Earl Grey – Karmic Sprain (Inperspective)
Outer Heaven – All Headz (Rupture Ldn)
Alix Perez & Ivy Lab – Maiden (Critical)
Marcus Intalex – Jupiter (Soul:R)
Seba – Hide The Tears (Metalheadz)
Lenzman ft. DRS – Still Standing (Metalheadz)
Horse Power Productions ft. Harry Keyworth – Justify (Tempa)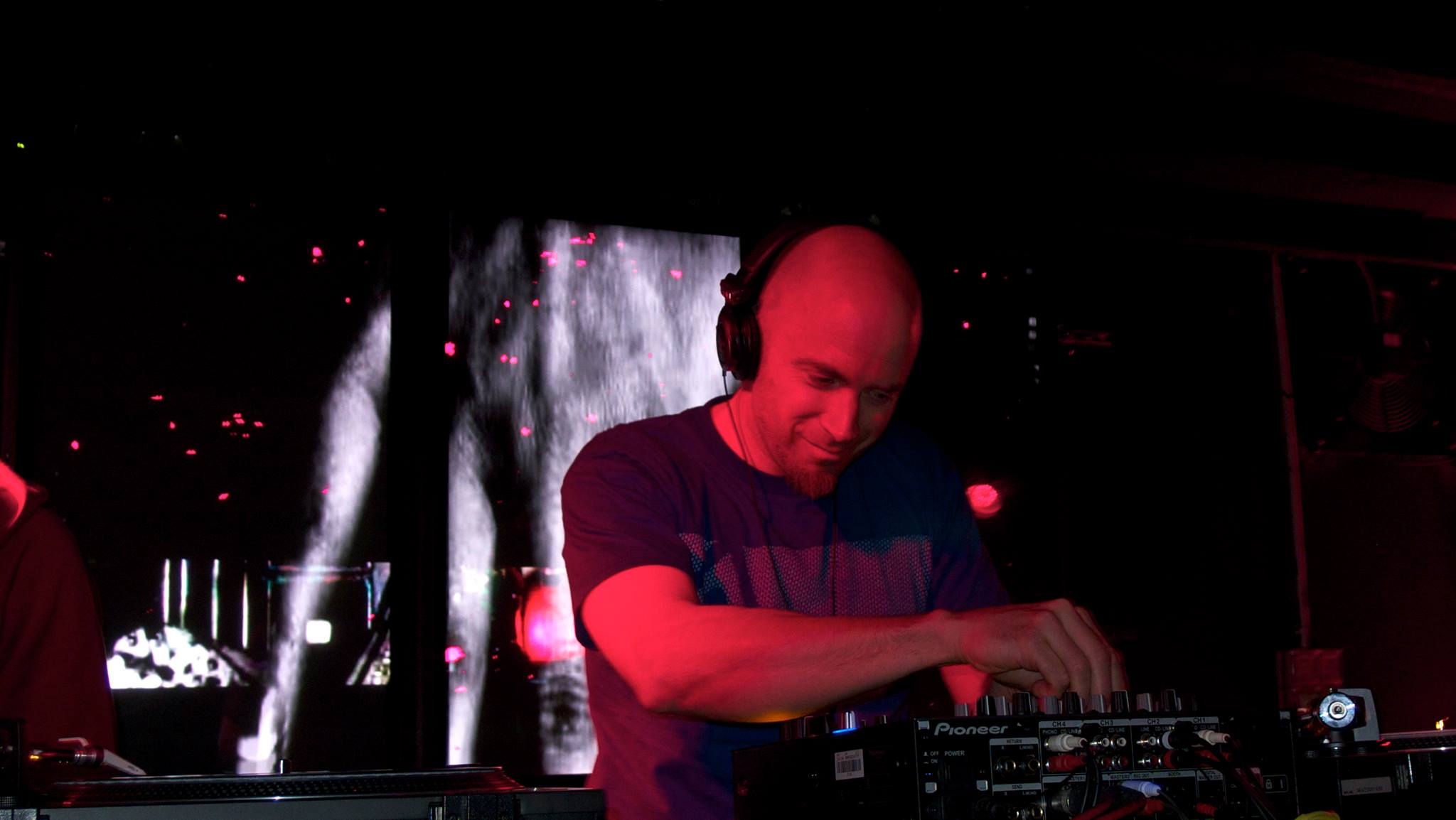 Schlakks (Rekorder)
V.A. – Beyond Addis Volume 2 – Modern Ethiopian Dance Grooves: Inspired By Swinging Addis – Trikont
AzudemSK – Bis das Leben applaudiert – hhv.de
Lena Stoehrfaktor – Gott im Himmel, Leichen im Keller – Tanz auf Ruinen Records
A tribe Called Quest – We the People (Album: We Got It from here…Thank You 4 Your Service)– Epic/Sme
Sessionmacher – Luxus – independent
Kate Tempest – Let them eat Chaos – Caroline
Goldroger – Avrakadavra – Melting Pot Music
Lack of Afro – I Got The Rhythm/All My Love (feat. Elliott Cole & Juliette Ashby) – LOA Records
Maeckes – Gettin Jiggy with it (Album: Tilt) – Chimperator Productions
Opek – Psalm (Album: Flazongi) – independent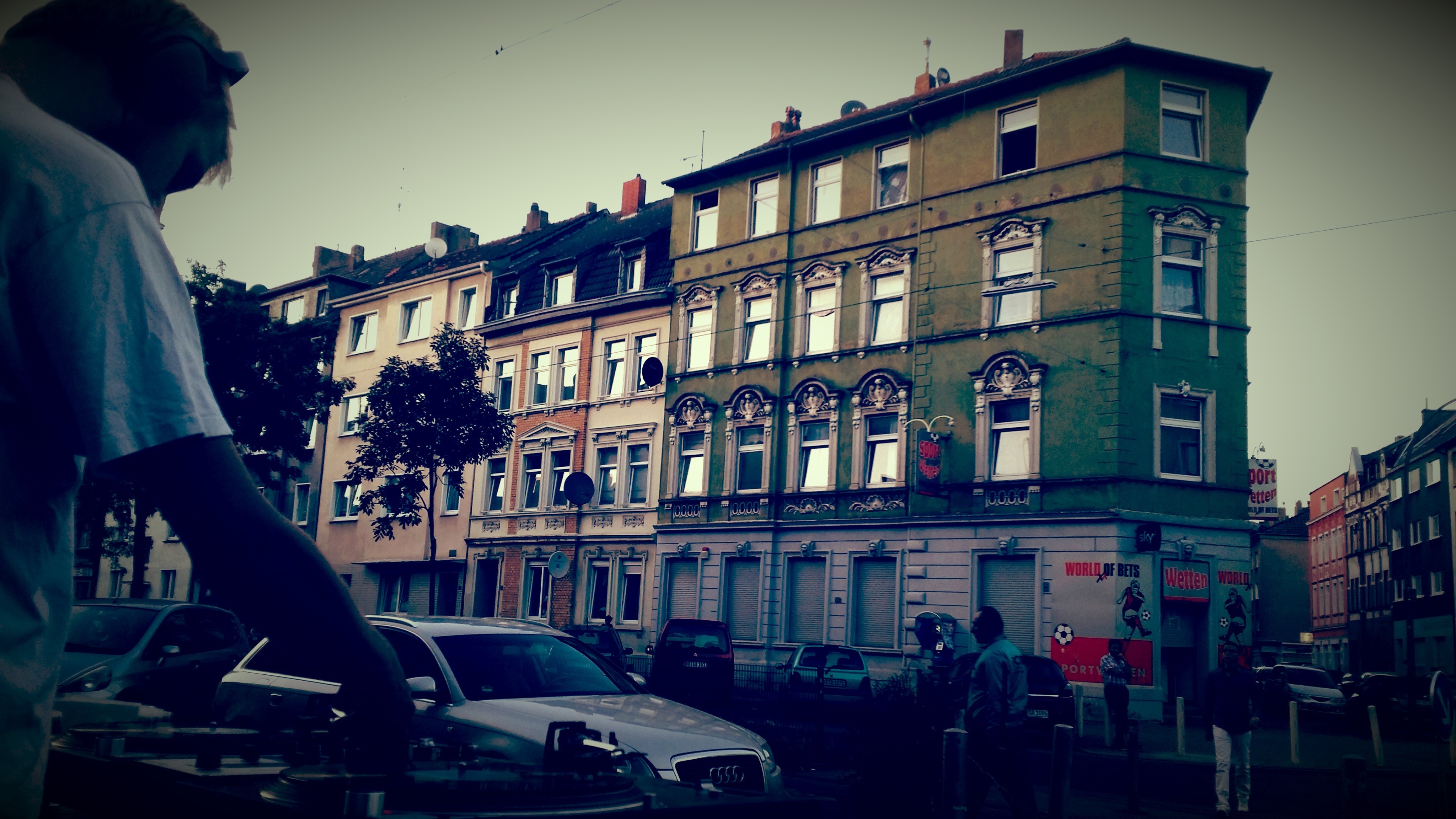 P-Rex (Microgravity)
Damage Report – Whirl Wind – Gun Audio
R3DX – Tracer Vip
Woodz & Yatuza – Alien – Dubstomp 2 Bass Records
Freek – About a Murder – Smokin Riddims
SHG – Friends (Simskai Remix)
Bou – Swine Flu – Young Guns
Puppetz – Mambo Jambo – Biological Beats
Neonlight – Microbots – Blackout
Sub Killaz – Watch The Skies
Konichi – Smacked – Hangar Records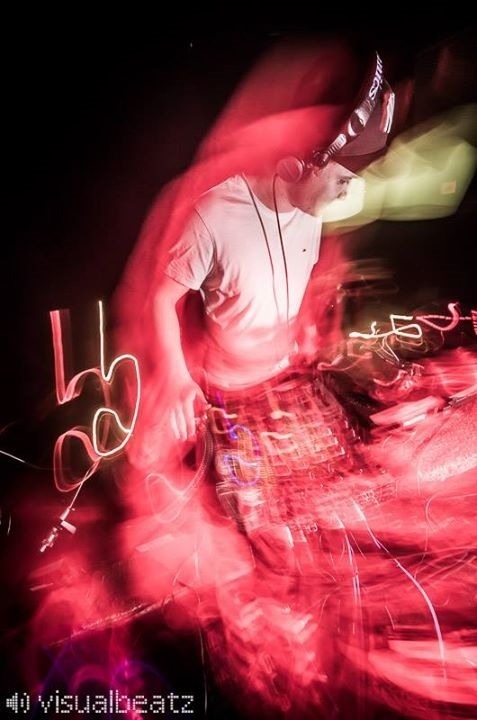 Druck & Klang (Tabula Rasa / Spontan Bochum)
1. Yotto – Aviate – Anjunadeep
2. Noir – Messiah (feat. J.U.D.G.E.) – Get Physical Music
3. Circle of Life – Compressed Love – Sprout
4. Monotunes – Bazille EP – Be an Ape
5. Alan Diamond – Andromeda (Giuseppe Sileno Remix) – Night and the City Record Company
6. Flo MRZDK – Tell You EP – MUKKE
7. Township Rebellion – Charlotte – Stil vor Talent
8. Woo York – Poseidon – Afterlife Records
9. Luca Secco & GNTN – Solar (Luca Olivotto Remix) – Endless Music
10. Tubeck – Infinity – Renesanz