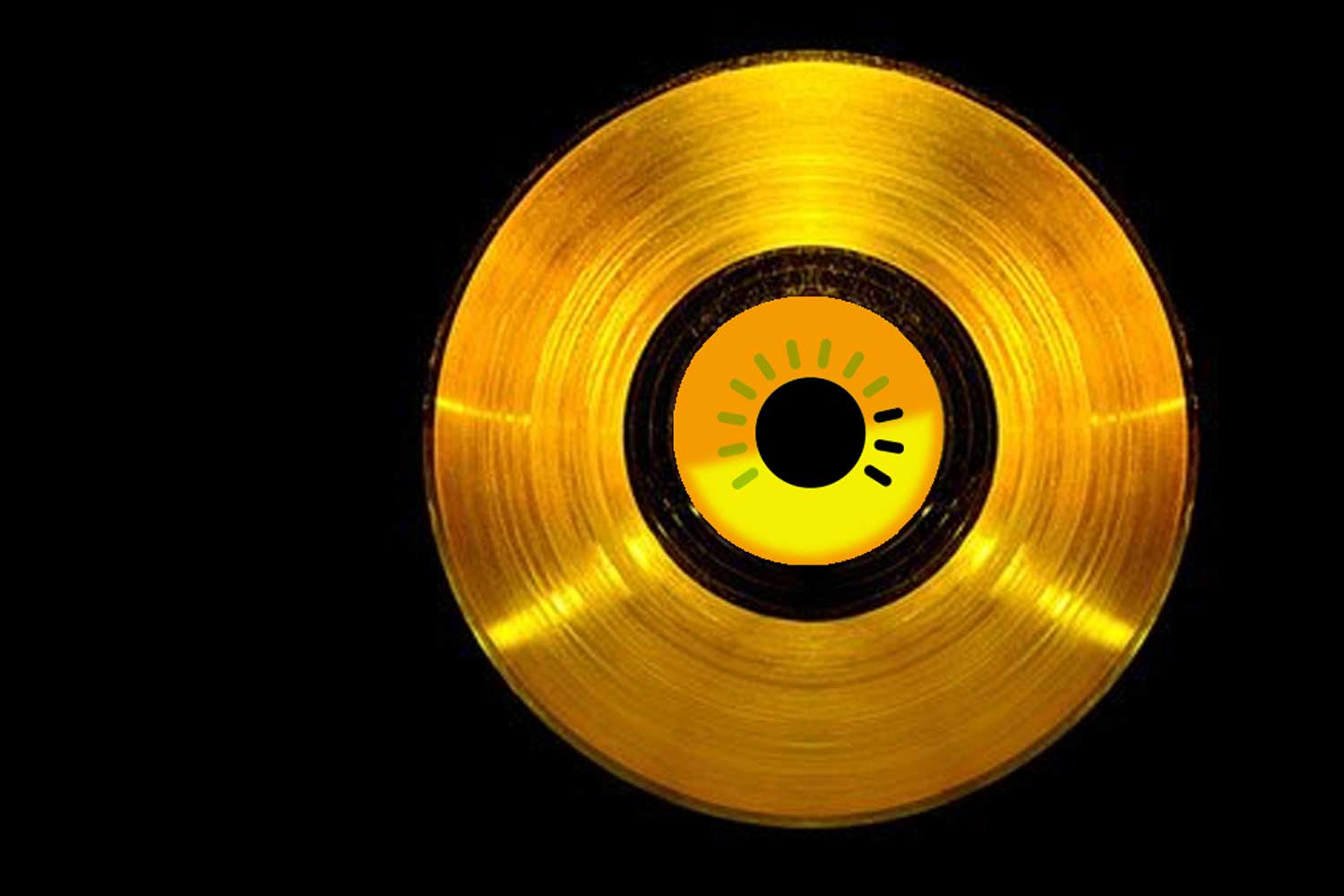 Uff – geschafft! Hier kommt unser bislang längster Beitrag. Wir bedanken uns bei knapp 40 DJs aus unserer erweiterten Nachbarschaft, die uns ihre Jahresendabrechnungen zu Weihnachten geschenkt haben.
Auf YouTube- und Soundcloud-Links haben wir verzichtet, damit es nicht noch länger wird. Gefragt war von jedem eine einfache, unnummerierte Liste von 10 Tracks, die er im Jahr 2015 am liebsten oder am häufigsten auf die 1210er gelegt oder sonstwie abgespielt hat. Manche haben dann doch lieber nummeriert, Cypher von den Bassassassins hat gleich einen Mix aus seinen 10 Tracks gemacht, Doc H hat alle Stücke kommentiert – das haben wir haben drin gelassen.
DER Sound des Jahres ist nicht auszumachen. Bassmusik jeglicher Couleur von Drum & Bass bis deepem Dubstep sowie Techno sind ganz stark vertreten, House und auch Disco sind weiterhin coole Genres für euch. Es gibt aber jede menge Ausreißer in Richtung Jazz, Worldbeat, Fusion, Funk, HipHop und Pop. Die meistenannten Platten kommen aus den Bereichen Disco (Sadar Bahar "Tik Tok" auf Kalakuta Soul), deeper Dubstep (Taztical) und Jazz (Kamasi Washington).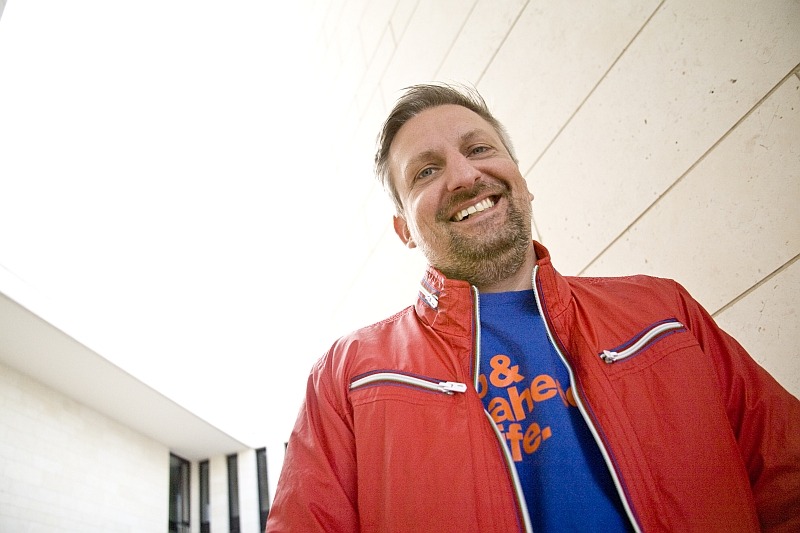 DASH (At The Controls / Subport / Juicy Beats / Vinyl Asyl / All The Time)
Zenker Brothers – Imersion EP – Ilian Tape
Mako – The Narrator – Metalheadz
Kendrick Lamar – I – Aftermath
Romansoff – Infinite Dreams EP – Mörk
Need For Mirrors – Ethos – Blu Mar Ten Music
dRamatic & dbAudio – Clash Of The Kings – Horrific Recordings
Sadar Bahar – Tik Tok – Kalakuta Soul Records
Sherwood & Pinch – Late Night Endless – On-U Sound
Amit feat. Rani – 4 Stories EP – Amar
Ruffhouse – Straight 9's – Samurai Music
Source Direct – Black Rose (Blawan Remix) – Nonplus+
Tripeo – Anipintiros #1 (Cadans Remix) – Tripeo
Dimi Angelis – Bacolar Crater (Jonas Kopp Remix) – Traut
Taztical & Duckem – Epirus Dub – Dubplate
Gwilym Gold x Doc Daneeka – Lust For Sale (MGF Mix) – White Label
Commodo, Kahn & Gantz – Volume One EP – Deep Medi
Kamasi Washington – Re Run Home – Brainfeeder
Twilight – Play My Game / Kon Remix (Caserta Mixdown) – Ubiquity / Luv 'n' Haight
Calibre – Bogeyman Bullshit – Soul:R
NX1 – RC1 – Reclaim Your City
Roisin Murphy – Exploitation (President Bongo Remix) – White Label
Barnt – Cherry Red (Tale Of Us & Recondite Remix) – Magazine
Axel Boman – 1979 EP – Pampa
John Beltran – Espais LP – Delsin
Blind Boy Paxton – Dirtiest Little Darling – Evangelist Record Co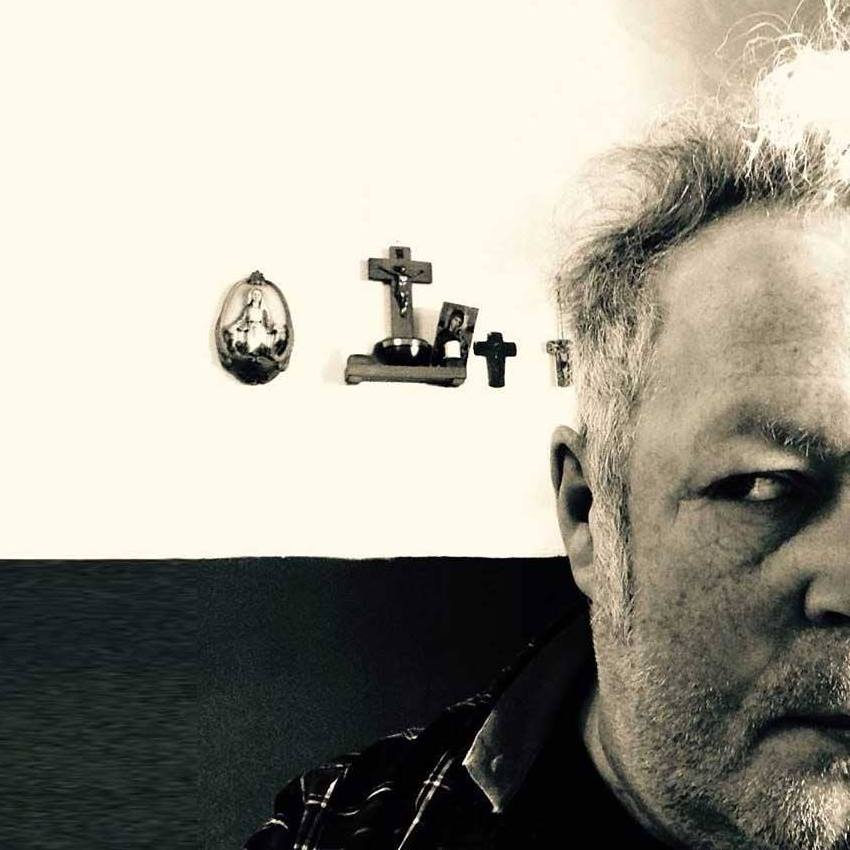 Ralf Odermann / Blak Angus (At The Controls)
Trevino – Eclipse (Klockworks)
Soundstream – Bass Affairs (sst07)
Zigg Gonzalezz -High Jackin (Power House)
Luke Hess -Adventures In Deep Space (Echocord Colour)
Big Miz – Midnight Man Handle (Basemebt Jams)
Delano Smith – Cascade (Sushitech)
Perbec – Chaser (Autoreply)
Various – Bloodlines (CDR 10)
Koze – Knee On Belly (Pampa)
Redspecs – Absent ep
Steffi – JBW25 (Ostgut Ton)
Jay Clarke – Entitas (Blackaxon)
Ryan James Ford -Arco Pitcain (MDR)
Heiko Laux – Fernweh Remixes (Kanzleramt)
Rod – Distance (Klockworks)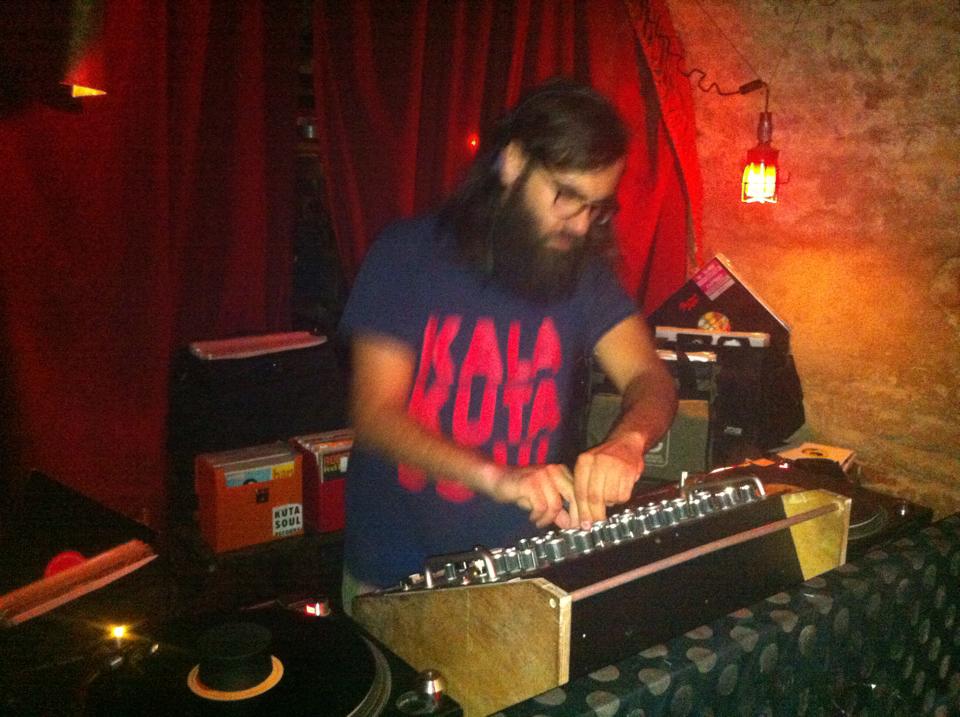 Guy Dermosessian (Kalakuta Soul)
Dom Um Romao – Amor Em Jacuma (Pablo Records)
Sadar Bahar – Tik Tok (Kalakuta Soul Records)
Junior Byron – Inch By Inch (Formula Records)
Roberto Akwesi – Hwewodofo (Backners Records)
Christy Essien – Rumours (Afrodisia)
Sabor De Mel – Pra Rimar Com Amor (Polydor)
Ersen ve Dadaslar – Yedin Beni (Şahinler)
Erwin Bouterse & His Rhythm Cosmos – Disco Party (Ali Records)
Azambuja & Cia – Tema Do Azambuja (CID)
James Mason – The Dance Of Life (Rush Hour Recordings)
Marouan Mahfouz – Machi El Hal (Parlophone)
Erwin Bouterse & His Rhythm Cosmos – Disco Party (Ali Records)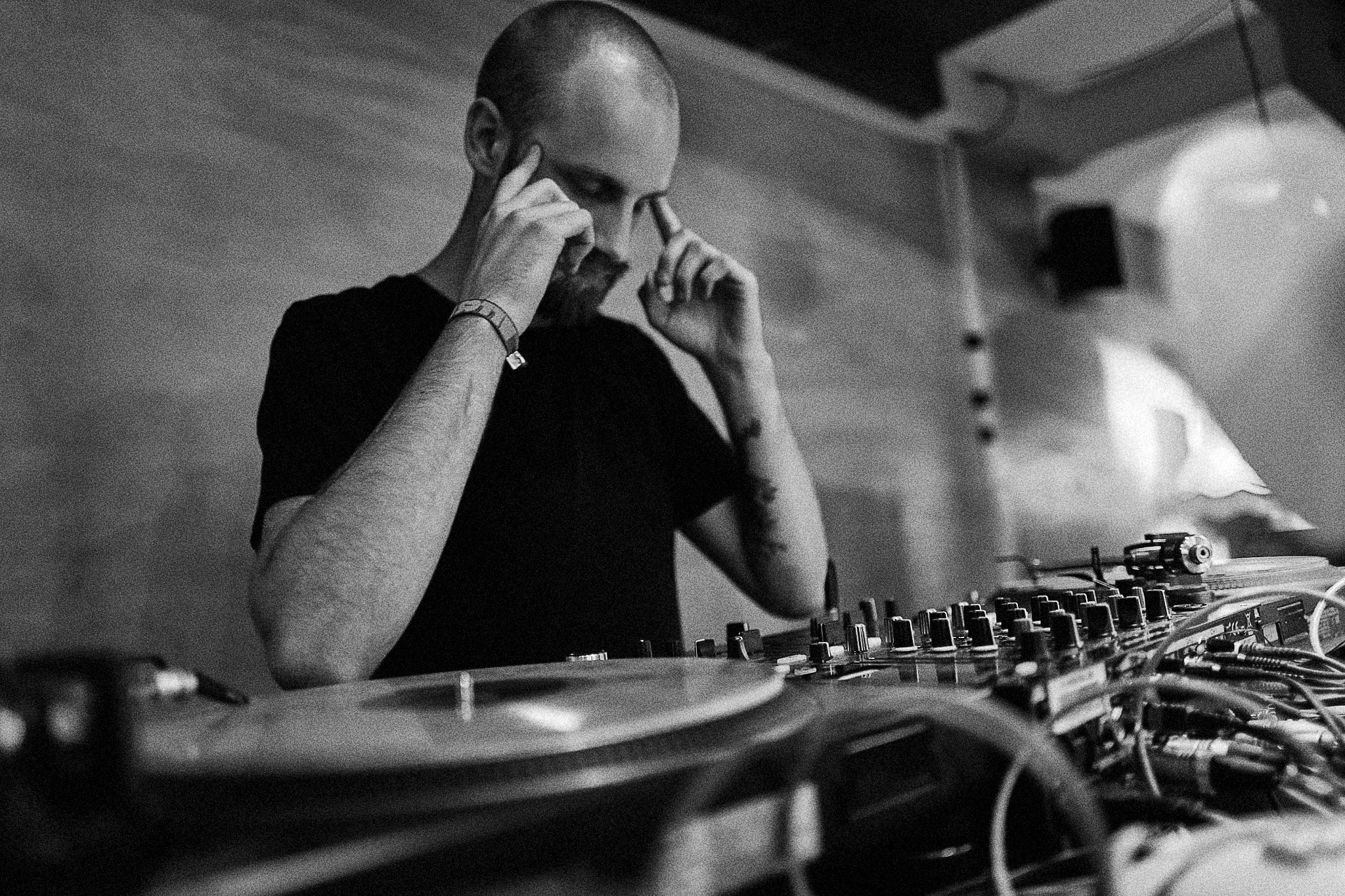 Tigergun
001. Margaret Dygas- In Wood / Perlon / PERL100
002. Priku- In Padure La Baneasa / Eastenderz / ENDZ005
003. Premiesku- Virgula Doi / All Inn Records / ALLINN 008-6
004. East End Dubs- Hava / Estenderz / ENDZ003
005. Johnny D- Night Clubbing / Ama Recordings / AMA022
006. Insanlar, Ricardo Villalobos- Kime Ne / Honest Jon's Records / HJP 76
007. Masomenos- Coco / Welcome To Masomenos / WTM018-3
008. Sahau- Montreal / Zimbru / ZMBR001
009. Ordinary Subject- Talk / Reduced / RDCD009
010. Samu.l- Matter / Say What? Recordings / SAWH021
Tim Schumacher
1.) J-Zbel – How I Made My Mom & Sis' My Sexbot Slaves – ZHF (Poppers Mix) – BFDM
2.) Bufiman – alvier – Versatile Records
3.) In Aeternam Vale – Valium Water – In The Dark Again
4.) Privacy – Constant Transient- Lobster Theremin
5.) Jose Padilla – Oceans Of The Moon (Wolf Muller Donkey Kong Beach dub) – International Feel Recordings
6.) SW. – Reminder Part Three – A2 – SUED
7.) Phran – Alberca – Klasse Wrecks
8.) SECRET RAVE 01 – A1/A2 – Art-Aud
9.) Aufgang B – Demo 3 – Neubau
10.) The Mystic Jungle Tribe – Ocean FM – Early Sounds Recordings
Plain (Artefakt)
Jay Clarke – The black lodge – Blackaxon
Boddika – Ratta – no official release
Shlomi Aber – Street works – Nonplus
Cut Hands – The Claw – Blackest ever black
Dj Bone – It´s all about – Leftroom
Yaleesa Hall – Second Perrin – Will&Ink
Basic Soul Unit – Under the same Sky – Dekmantel
Mall Grab – Valentine – Gold Nite Records
Detroit Soul Factory – Drum Major Instinct – Housewax
Tee Mango – Drumspeak – Millionhands
cYpher (Bassassassins)
10. Loxy & Resound "Rain Man" Cylon Recordings CYLLP001P2
09. Hidden Turn "Everything" 31 Recordings 31RS011
08. Calibre "Strumpet" Exit Records EXIT057
07. Artificial Intelligence "Pass The Buck" feat. DRS Metalheadz METALP006S1
06. Spirit "Life Goes On" Blu Mar Ten Music BMTM032
05. Cern "Hollow Moon VIP" Dispatch Recordings DISDUB004
04. Scar "Caged" Metalheadz META031
03. Mako "The Gap" feat. Fields Metalheadz META024
02. DJ Stretch "Hungry Tiger" Skitty Refix AKO Beatz AKO003
01. Codename John "The Avenger" Metalheadz META026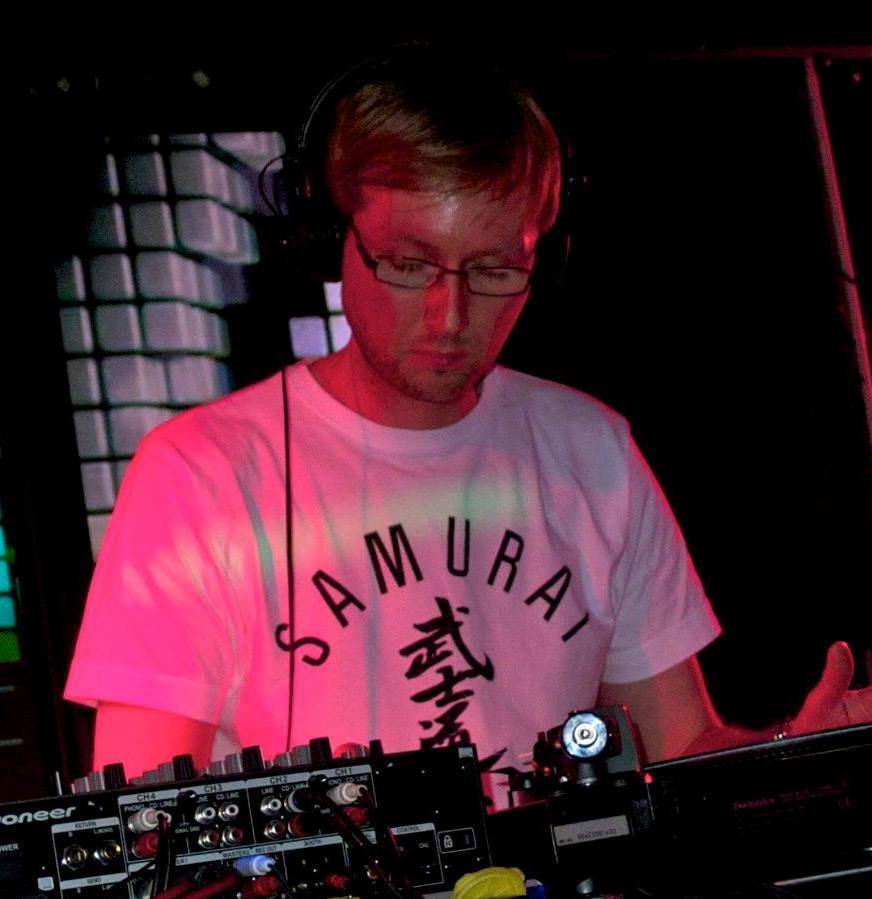 Drumkidd (Liquified Wax)
Sully – Flock [Astrophonica]
Sully – Crystal Cuts [Astrophonica]
Equinox – Hold Jah Hand [Stand Firm]
Theory – Amazon [Fresh 86]
Madcap – Never Be Free [Repertoire]
Theory – Foundation 11 [Alphacut records]
Moresounds – Etho [31 Recordings]
Threshold – Rasta Nuh Tell [Foundation X]
Skitty – Tubby's [Foundation X]
The Jazzassins – True Connaisseurs [Jazzsticks]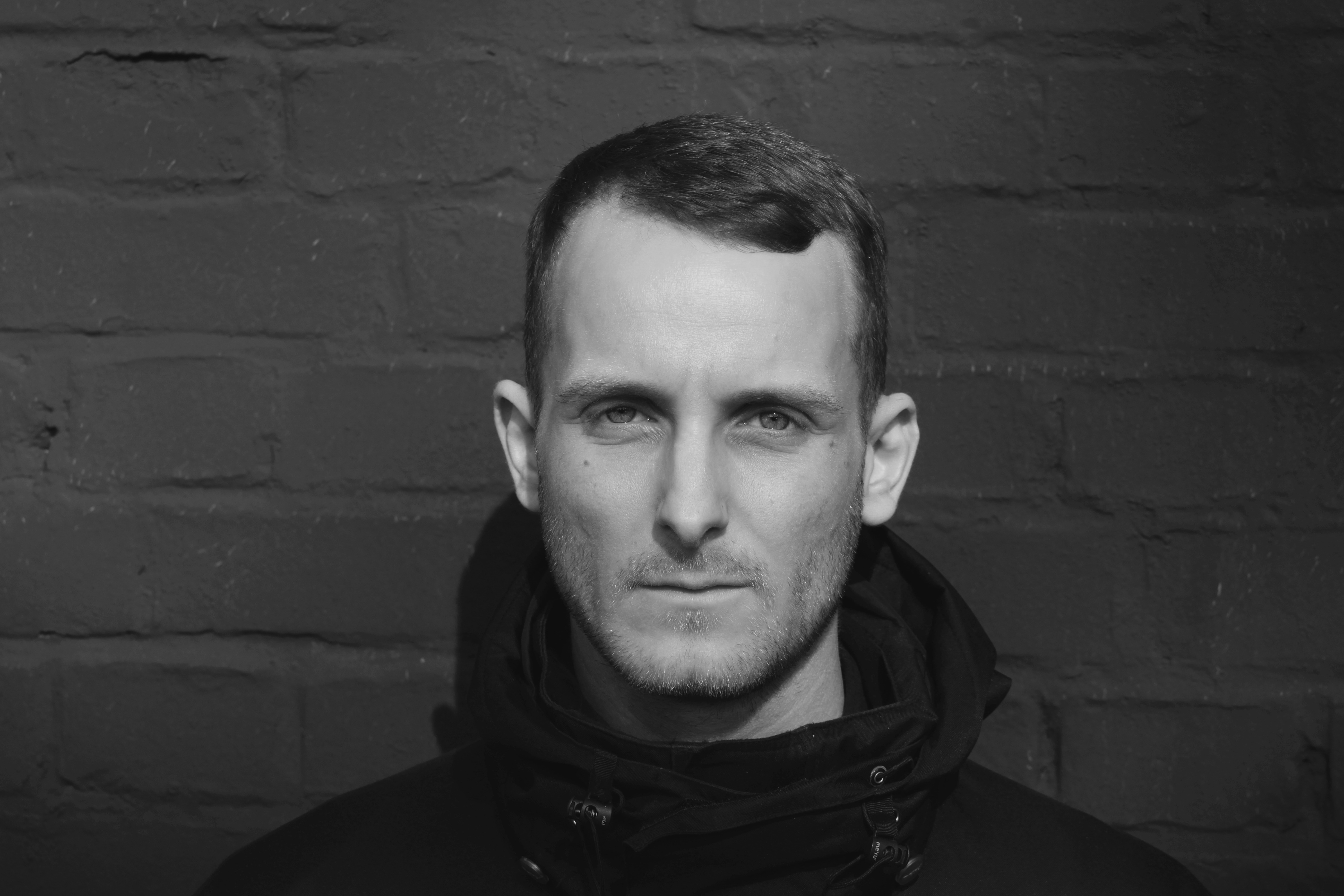 Blint
1. Mike Dehnert – Detroit Switch Back City (Fachwerk)
2. K209 – 14Vac (K209)
3. Beau Wanzer – Beefhearts (Beau Wanzer 02)
4. Koehler – Technicolour (Skudge White)
5. Alber van Abbe – Official 02 (VANABBE)
6. Dj Overdose – Haex – Hrrl (L.I.E.S)
7. Delta Funktionen – Pusher (Radio Matrix)
8. Sneaker – Holistical (Solton Beat) feat. Ewa Smyk (Lunatic)
9. 45 ACP – Turn on the Light (Russian Torrent Versions)
10. D.ナ.R.F.D.H.S – White Sea/Black Sea (Field)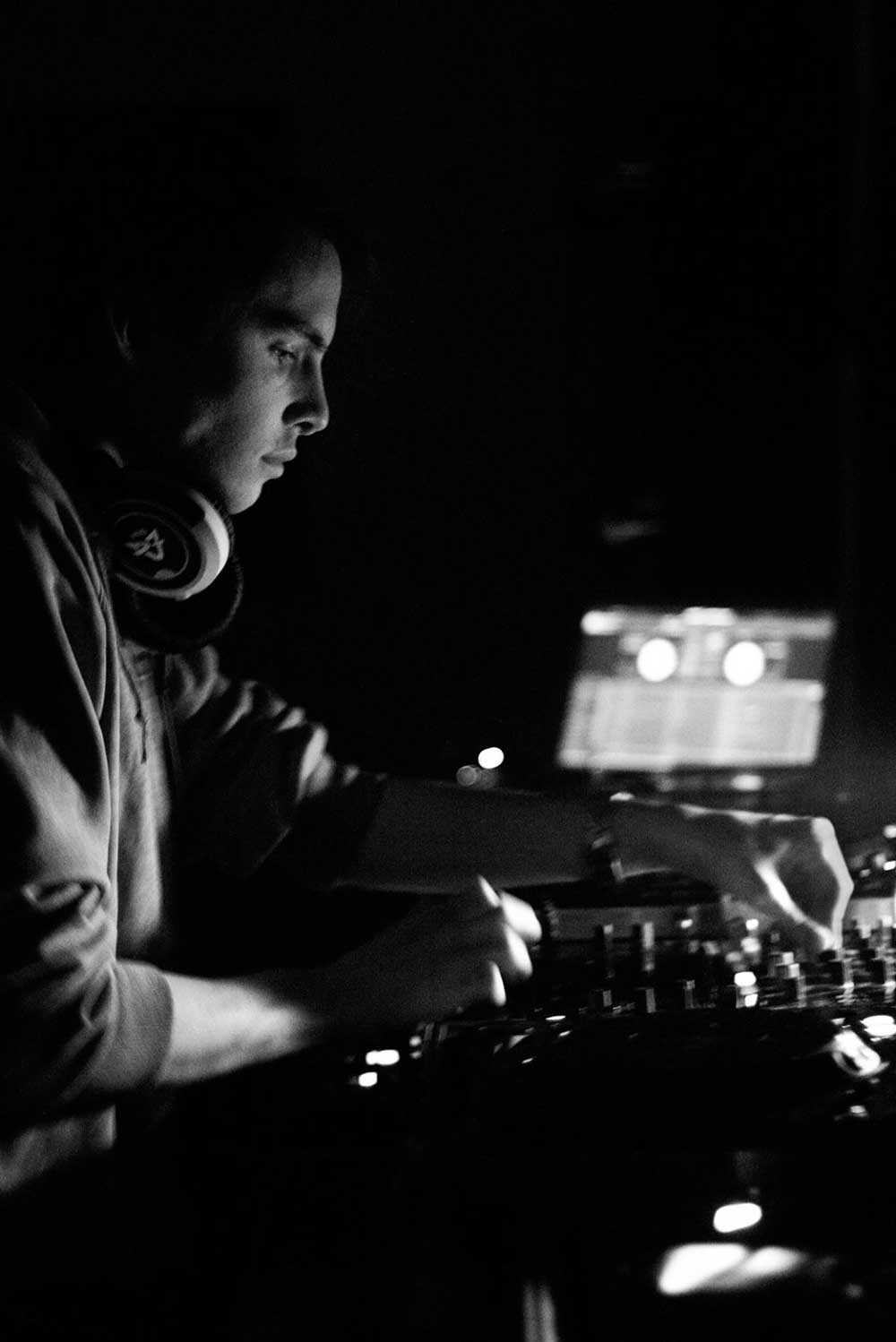 Doc H (bassfalter)
1. Fanu – Bad Dreams
2. Der finnische Drum-Meister Fanu hat für meinen Geschmack mit Bad Dreams den rundum besten Track des Jahres erschaffen. Atmosphärisch, gespickt mit verschachtelten Drums und wunderbar passenden Vocal Samples (aus "Der Exorzist 2") kam dieses Release Anfang des Jahres auf 180g blauen Vinyls auf Fanus Label Lightless Records raus.
2. Malaky, Skeletone & Satl – Future Blues (Random Movement Remix)
Mein Lieblingsproduzent Random Movement verhilft in diesem Track den Jungs Malaky, Skeletone und Satl, die ohnehin schon für feinen jazzy Stuff bekannt sind, zum Vinyl-only Ruhm auf dem russischen Label Occulti Music. Mike Richards versteht es hier wie so oft Atmosphäre und Druck miteinander zu verbinden, um stimmungsvollen und dennoch extrem gut tanzbaren Liquid Funk zu kreieren.
3. Mixmaster Doc & Random Movement – Itchatechnica
Auch der dritte Platz wird in Teilen von Random Movement belegt, welcher hier die druckvolle Bassline seines elektrischen Kontrabasses zu dem atmosphärischen Roller beisteuert. An erster Stelle ist hier jedoch als Schöpfer und einer meiner Namenspaten Mixmaster Doc aka Daniel Brady zu erwähnen, der mir den Track als Dubplate netterweise schon vor einiger Zeit aus Myrtle Beach/North Carolina über den großen Teich schickte. Nach Jahren in Markys Plattentasche kam dieser Track im Juni 2015 endlich auf Fokuz raus.
4. Critycal Dub – Roadblock (feat. Yush)
Weg von den ruhigen Liquid Rollern bewegen wir uns hin zu einem der massivsten Dancefloor Smasher des Jahres in meinen Augen. Die brasilianischen Jungs von Critycal Dub packen hier eine unglaublich druckvolle Bassline aus, die in Kombination mit Yushs Ragga Vocals einfach bestes Jungle Party Feeling aufkommen lässt.
5. Machinedrum – The $$$
Footwork-Don Machinedrum gelingt es hier in unter vier Minuten einen brillanten kleinen Halftime-Stepper zu realisieren. Der Track erschien im April 2015 Rahmen der Tribute To DJ Rashad Compilation auf keinem geringeren Label als Ninja Tune.
6. Lenni De Ice – We Are IE (dRamatic Remix)
Kritisch beäugt und für gut befunden! Remixes von Oldschool-Jungle Tracks sind ja oft eine schwierige und polarisierende Angelegenheit. Dem zum Trotz wurde hier nach DJ Vapours hart Drum-lastigem Remix aus dem Jahre 2014 ein weiterer, noch besserer Retouch produziert. dRamatic, der ja bekanntermaßen Übung mit Rollern hat, hebt hier das gerne als "ersten DNB Track überhaupt" bezeichnete Werk auf die Höhe der Zeit indem er ihm knackigere, treibendere Drums verpasst und ihn auf zeitgemäße 174 BPM treibt. Randall nahm sich der Sache an und brachte den Track auf seinem Label Mac 2 raus.
7. Seba – Jungle Music
Seba, der spätestens mit seinem Auftauchen auf der Rupture 9th Anniversary Session im Februar des Jahres bewies, dass er die harten Drums nie aufgegeben hat, packt hier wirklich schwere Waffen aus. Jungle Music erschien auf Secret Operations und ist ein DnB Track ohne jegliche Umschweife, der musikalisch an die harten und unsauberen Drums der 90er Jahre anknüpft. Ganz wie in alten Zeiten bildete dieser Track die Basis einer mehr als zehnseitigen Nerd-Diskussion über Intention und Zweck des stellenweise gebitcrushten Ultramagnetic-Breaks auf der Mutter aller Drum and Bass Foren, dogsonacid.
8. Fierce & Zero T – Second Nature (Moonshine)
Die Rückkehr des Labels Quarantine war Ende 2014 die beste Nachricht für alle Techstep Heads. Mit Second Nature (Moonshine) hat Labelboss Fierce mit Zero T hier eine zweite, in meinen Augen noch bessere Version des 2014er "Sunshine" gebastelt. Quarantine zeigt uns damit den Weg aus dem leider immer gleich klingenderen Neurofunk zurück zum kompromisslosen und trockenen Techstep der Jahrtausendwende.
9. Goldie – Broken Man
Mit dem Remix Goldies neuster Kreation "Broken Man" hat sich Halogenix endgültig die Eintrittskarte in die heiligen Metalheadz-Hallen erarbeitet. Die Verfeinerung des von Heist engineerten 160 BPM- Originals macht daraus einen wunderbar rollenden Liquid Track, ohne den Gänsehautfaktor der Urversion auch nur im Geringsten zu schmälern.
10. Rhyming in Fives – Light Leaks
Musikalisch die Wege von Instra:Mental bis hin zu John Carpenter zurückschreitend, die 170 BPM aber nie verlassend, haben Rhyming in Fives auf Narratives Music ein musikalisches Tribut für die 80er Jahre geschaffen. Der Soundtrack der Lust macht sich mit einem Testarossa vom Miami Ocean Drive auf den Weg zu den Florida Keys zu begeben.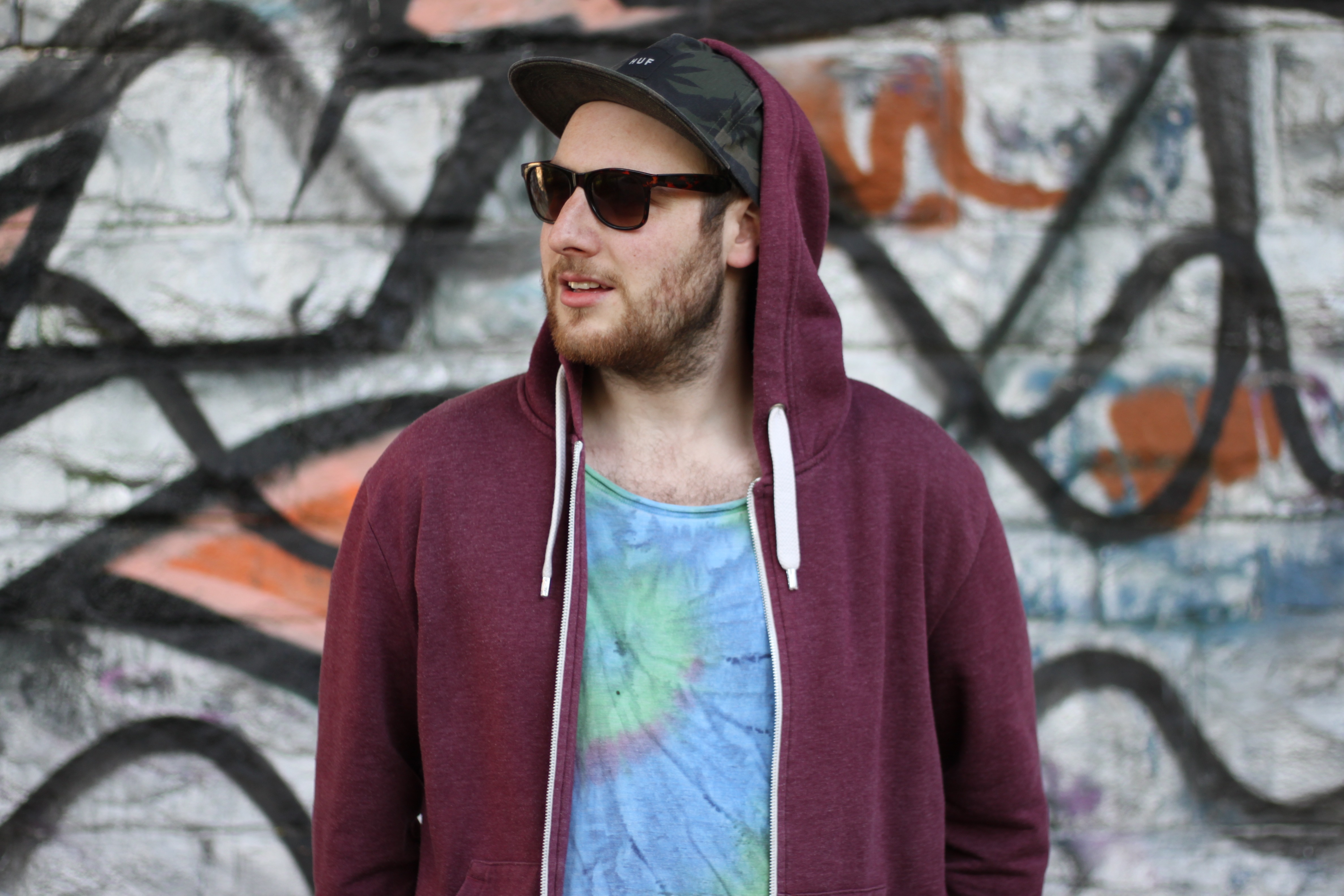 Felix Raymon (Cat In The Box / Weird Witzig)
1. Noisia & The Upbeats – Dead Limit
2. The Prodigy – Smack My Bitch Up (Agressor Brunx Remix)
3. Sam Binga featuring Chimpo, Fox and Redders – Steppin VIP
4. June Miller – Last Night On Earth
5. Ivy Lab – Rorschach
6. Moresounds & Fracture – Dead And Bury
7. Enei – Moment of Now (feat. Frank Carter III)
8. Sabre – Yoga (Alix Perez Club Mix)
9. Phace – My Mind Is Modular
10. Bomfunk MC's – Freestyler (Teknian & ZeroZero ft. JFB Remix)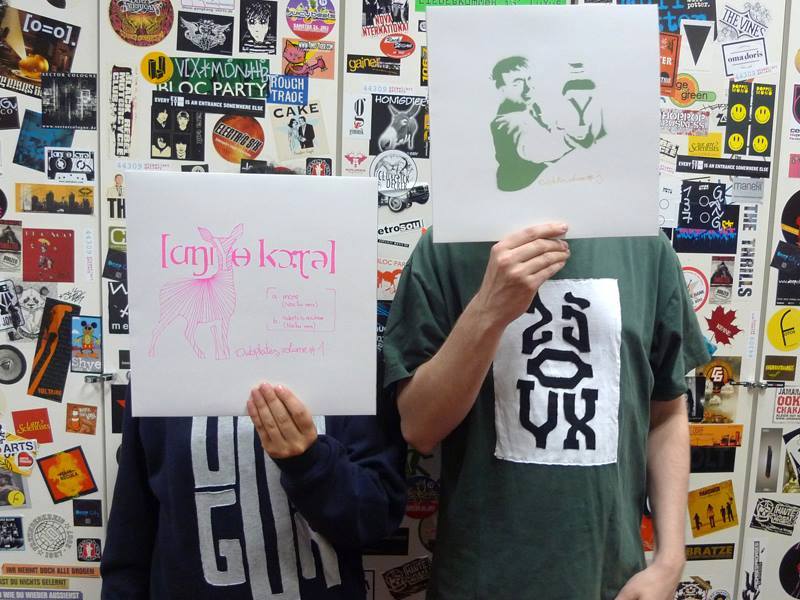 [aniYo kore]
1. Ossia & Chester Giles – Shackles / Anpae [EHRH]
2. Björk – Vulnicura [Little Indian Records]
3. Epoch – Attraction Dub / No Dread [Innamind Records]
4. Sherwood & Pinch – Late Night Endless [On-U Sound Records]
5. Minimal Orchestra – Fantasy World / Stereo [EHRH] 6.
Noclu – March Of The Elephunks [HTCH]
7. Taztical – Kiriaki [Indigo Movement]
8. Egoless – Like A Nuclear Bomb [Scubo12A]
9. Kahn – Abattoir / Over Deh So [Deep Medi]
10. Daily Thompson – Spit Out The crap [H42 Records]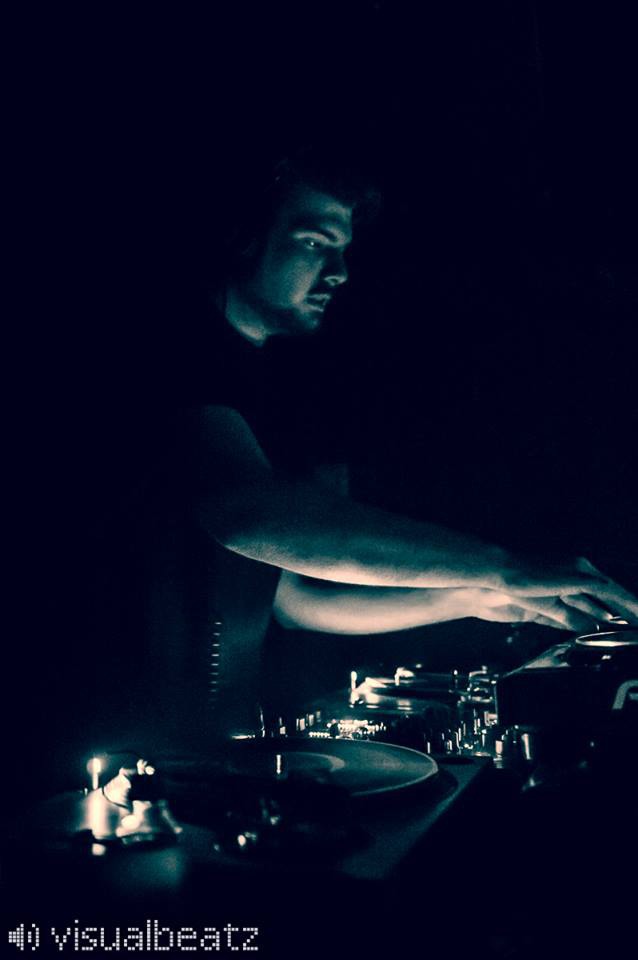 Dennis Pabst (Static)
SNTS – Backwoods [SNTS007]
D.Å.R.F.D.H.S. – 15.10 [Total Black 42]
Joy Boks – I Ett Annat Land 6 [JOYBOKS03]
Ekserd – Hidden Document II (Svreca Remix) [RSI006]
Max_M & Wrong Assessment – 1004A [M_RECLTD1004]
Shards – B1 [SHARDS002]
Blaktony – The Rogue (Optic Nerve Bright Lights Mix Loop) [TR4]
Terence Fixmer – Aktion Mekanik Theme (Kobosil 44 version) [O-TON88]
SHDW & Obscure Shape – Die geliebte des anderen [FAM001]
Room 506 – Drop Out [Room 506]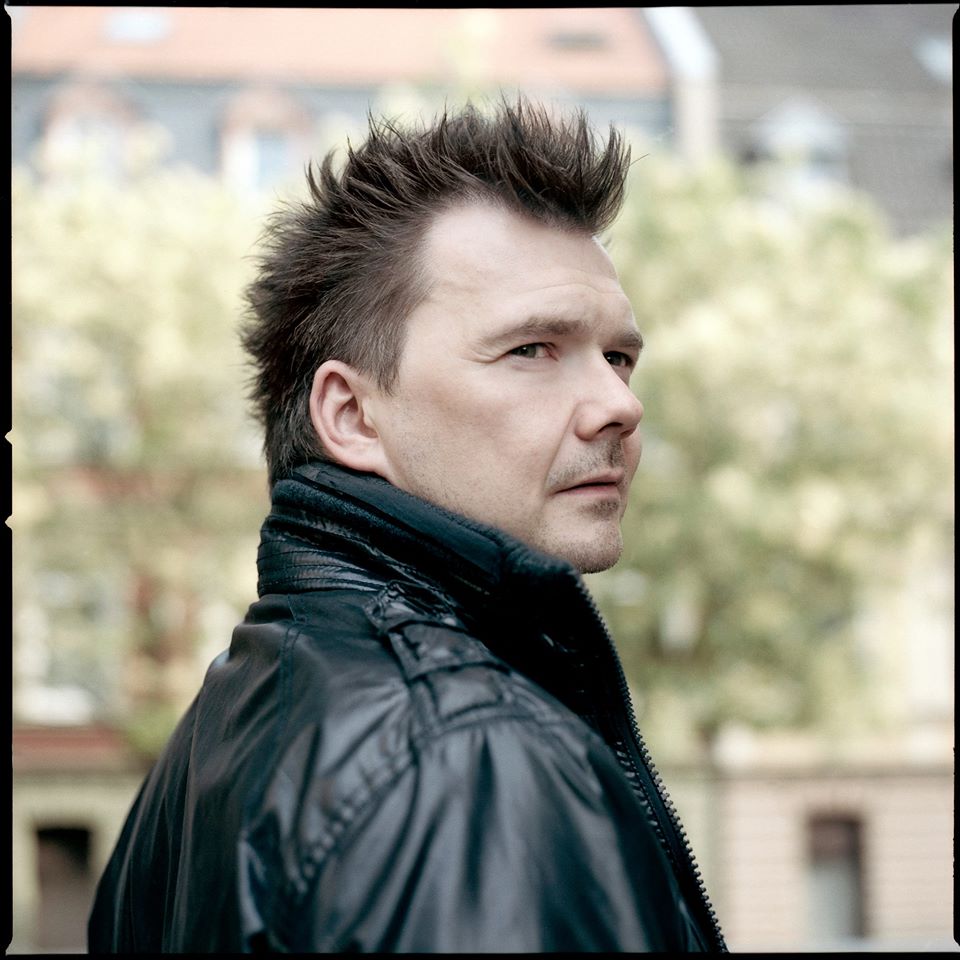 Mike Rui (Grokenberger)
Fang "A House Fang EP" Deeply Rooted
Room 506 "Drop Out" Not On Label – Room 506
Shackleton "Freezing Opening Thawing" Woe To The Septic Heart
Quartier Midi "Silver" Grokenberger Records
Parris Mitchel "The Underground" Demo 003
Sosak "Buy This Wreck" Overlee Assembly
Yan Cook "Mill" – Unbalance Mix – On Records 004
Cramp "Hidden Process" Grokenberger Records
Discrete Circuit "Machine Code" Delsin
Dj Bone "Differ-Ent" – Differ-Ent[Hrall] – Don't Be Afraid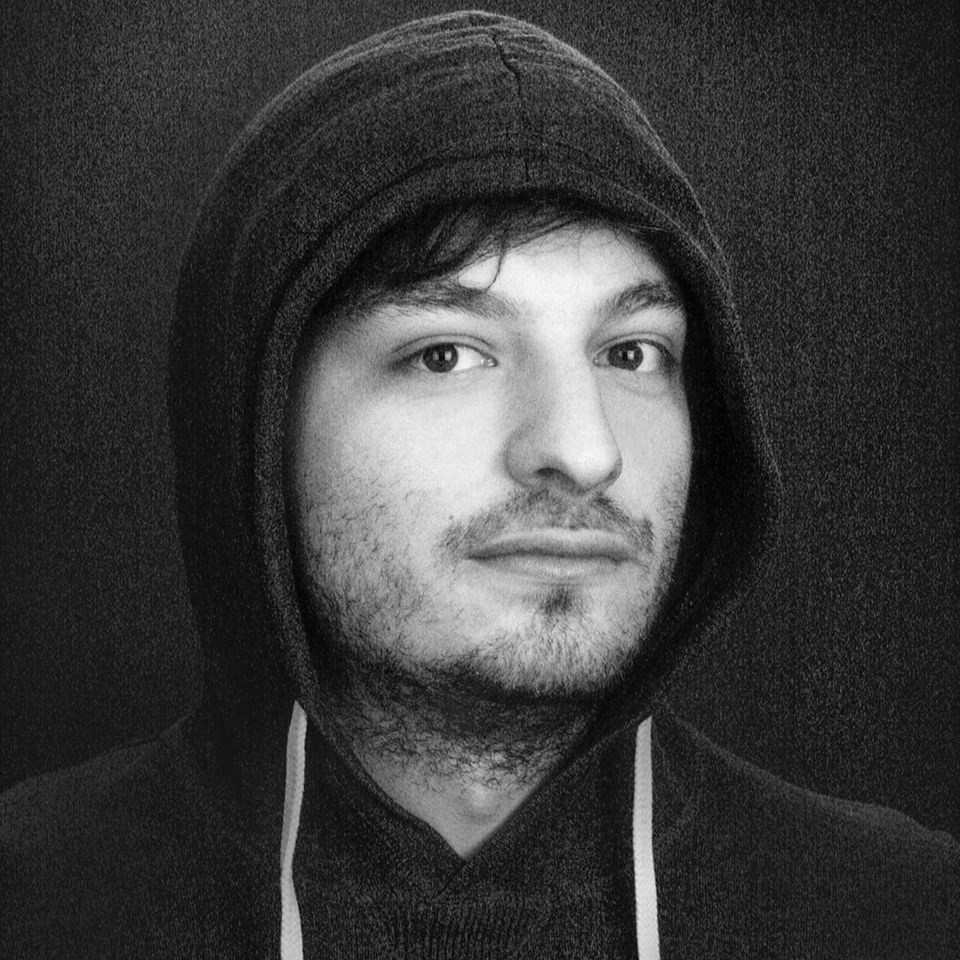 Cramp (Grokenberger)
Blawan – Talatone (Ternesc)
Privacy – Apex Predator (Lobster Theremin)
Gesloten Cirkel – Chasing Away The Night (Murder Capital)
Woo York – Blade Runner (Soma)
Wata Igarashi – The Summon (Midgar Records)
Benton – Brian (Swamp 81)
Delano Smith – A Tale Of Two Cities // Efdemin Remix (A Tale Of Two Cities)
Drvg Culture – I don't Want To Die In James Francos House (Perc Trax)
Delta Funktionen – Hurt Me (Radio Matrix)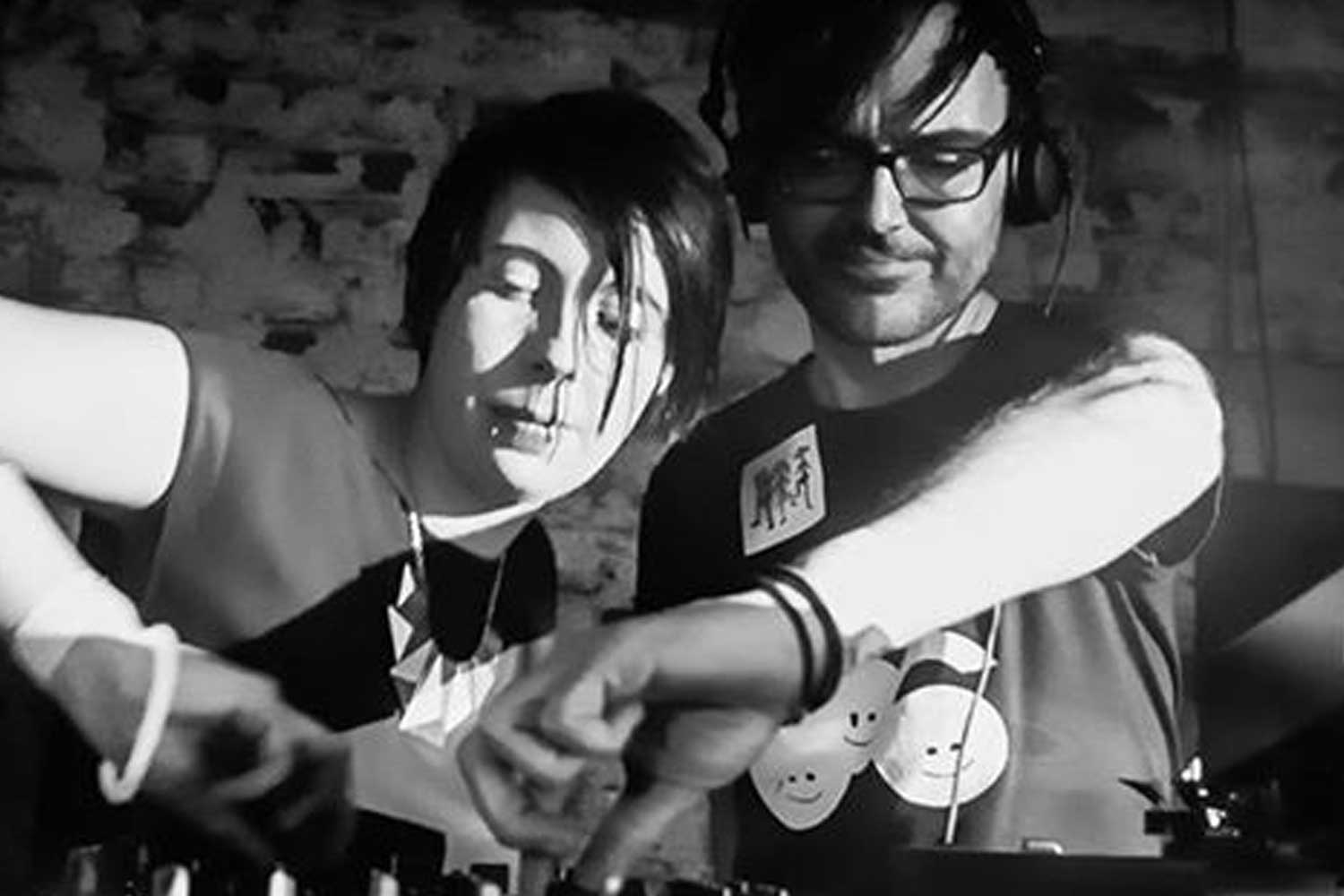 Glasersfeld
Mi von Glasersfeld
1. Insanlar: Kime Ne (Ricardo Villalobos Mix 2) – Honest Jon´s
2. Cobblestone Jazz: Northern Lights – It is what it is
3. Suciu: Dusintors – Pressure Traxx
4. Untold: Phive – Hemlock
5. Barac: Sun, And Following – Moment
6. Anthony Parasole: Typhoon – Ostgut Ton
7. Shifted: 6Ft of Silence – Avian
8. Ben Klock: Sirens – Ostgut Ton
9. Unknown Artist: TWT 03 – Third Wave Trax
10. Baaz – Endori (Dorisburg Remix) – Office
Markus von Glasersfeld
11. Tuff City Kids "Wooden Dreams" Live At Robert Johnson
12. Skee Mask "Junt" Ilian Tape
13. PVNV "Consortium (Sterac Remix)" Taapion
14. Heiko Laux "Fernweh" Kanzleramt
15. Paul Woolford "MDMA" Hotflush
16. Melchior Productions Ltd. "Meditation 1" Perlon
17. Lowtec "Man On Wire (Reconstruction)" Avenue 66
18. DJ Koze "XTC" Pampa
19. Darko Esser "Juilce" a.r.t.less
20. Dorisburg "Uncertainly" Northern Electronics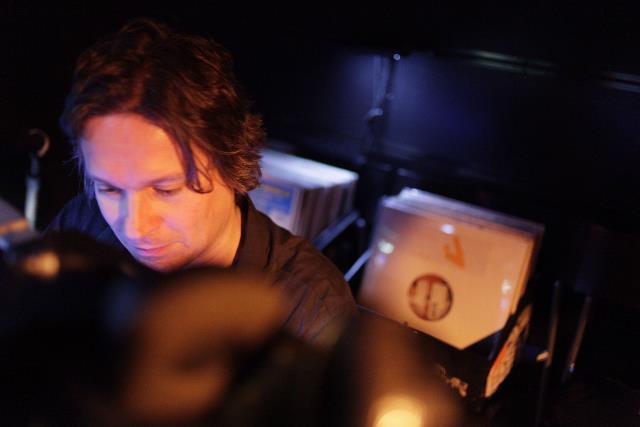 Ingo Sänger (Farside)
1. Mieke Miami – In The Old Forest (Ruede Hagelstein Remix) – Sonar Kollektiv
2. Laurence Guy – Stavros – Church
3. Vince Watson – Eminiscence – Yoruba
4. Axel Boman – 1979 – Pampa
5. The Revenge – Stay A While (feat. Sister Sledge) – Roar Groove
6. Coma – Lora (Robag Wruhme Mix) – Kompakt Promo
7. Ripperton – Ordine Gigante – Maeve
8. Truccy – Step Forward – Compost Black
9. Clavis – Banza – Freerange
10. Owen Jay & Melchior Sultana – Rising High (Feat. Reine Kabban – Kai Alcé Remix) – Troubled Kids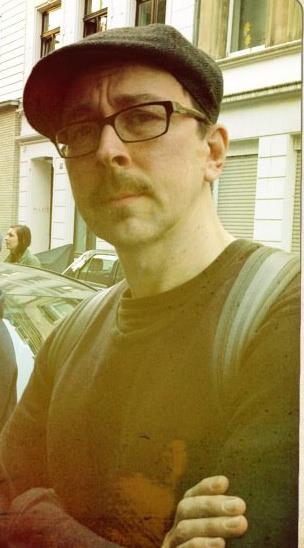 Hans Nieswandt
1. Martin L. Dumas Jr. – "Attitude, Belief And Determination" (Taurean Connection)
2. New Muzik – "Warp" (Ilo Edit)
3. Superpitcher – "Freiherr" (Kompakt)
4. Benjamin – "This Time" (Cherries Records)
5. Dego & Kaidi – "Moths In Wallets" (Sound Signature)
6. San Soda – "Katzen" (WPH)
7. Jack J – "Thirstin" (Future Times)
8. Siren – "Away" (Faze Action Remix) (Compost)
9. Obas Nenor – "Change Got To Come" (Mahogani)
10. Andy Vaz – "House Warming" (Yore)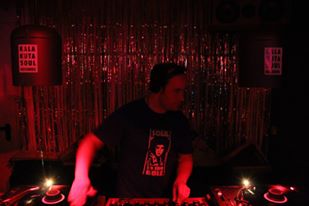 Chesney (Kalakuta Soul)
1. Sadar Bahar – Tik Tok – Kalakuta Soul Records
2. Martin Dumas Jr – Attitude, Belief & Determination – BBE
3. Mystic Pleasure – Back Door (Getting Down) – Superior Elevation Records
4. JV – EditChannel XXX – EditChannel
5. Cuttlefish & Asparagus – Drum Song – Kalakuta Soul Records
6. Dego & The 2000 Black Family – Don't Stop (Let It Go) – Neroli
7. Dego & Kaidi – Moths In Wallets – Sound Signature
8. Usje Sukatma – Waiting For Your Love – Peoples Potential Unlimited
9. Brief Encounter – We Want To Play for You – Athens Of The North
10. Tarika Blue – Dreamflower – Athens Of The North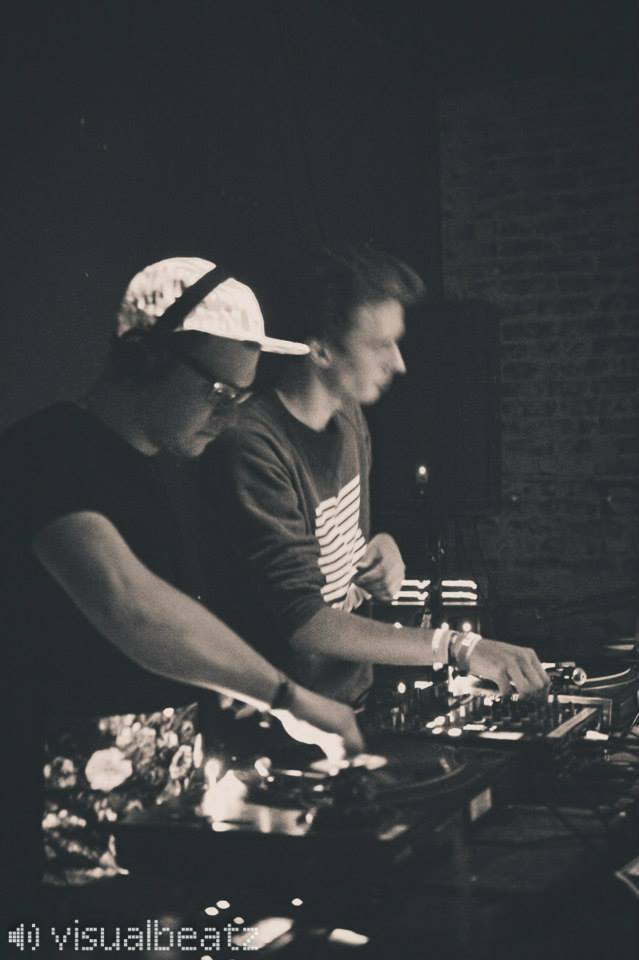 Analogue Choir Boys
David Schölmi
Chaos in the CBD – Midnight in Peckham [Rhythm Section International]
Jack J – Thirstin' [Future Times]
Pender Street Steppers – Golden Garden [Mood Hut]
Sadar Bahar – Tik Tok [Kalakuta Soul Records]
DJ Fett Burger & Jayda G – The NYC Party Track [Freakout Cult]
Glenn Astro – Throwback [Tartalet Records]
Cinthie – Jaam [Beste Modus]
Raw M.T. – La Duna [Mörk]
Baaz – Your Wardrobe (S.A.M.'s Downtown Mix) [Office Recordings]
Soichi Terada – Do It Again [Far East Recordings / Rush Hour]
Mike L. Kandinsky
oichi Terada – Saturday Love Sunday
Sadar Bahar – Tik Tok
Selvy – Pięć Minut Łez
Jack J – Thirstin
Harvey Sutherland – Bermuda
Crackazat – Eye Light
Glenn Astro – Throwback
Henry Wu – Croydon Depot
Chaos In The CBD – Observe
IMYRMIND – Tong Po
LOWmAX (Subport)
01. Amy Steele – The Wolves (Lenzman Remix)
02. Nu-Tone – Tides (feat. Lea Lea)
03. Frankee – Deep Down (feat. Caan)
04. Alix Perez – Acid Jam
05. Russ Chimes – We Need Nothing To Collide (Logistics Remix)
06. LSB – XLRS
07. DRS feat. LSB & Tyler Daley – The View
08. Tali – Forces (Trei Remix)
09. Icicle – Dreadnaught Ft. SPMC (Phace Remix)
10. Dub Motion – Mercury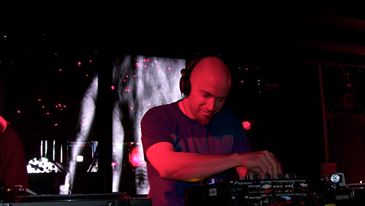 Staned (Liquefied Wax)
1. Someone Like U Response Dopamine EP Ingredients
2. Miss Ives Stunna Techmosphere 01 Scientific Records
3. Rockdown Paradox Paradox Music
4. Revolve-Her Alix Perez Exit Records
5. Dopamine Response Dopamine EP Ingredients
6. Cloudless Seba Secret Operations
7. Tell Me Tokyo Prose Four Fit EP #5 Soul:R
8. Solaris Eveson Substance LP Ingredients
9. Deeper Still Response Substance LP Ingredients
10. Looking Back Bungle 31Records
Rubsn (Baked Beatz)
#1 Congo Natty – UK All Stars In Dub (Adrian Sherwood Remix)
#2 Digital – Deadline (Dub Phizix Remix)
#3 J:Kenzo – Rum Punch
#4 Mystic Pulse – Live Up
#5 Congo Natty – Nu BeginnIngz (Jinx in Dub Steppa Remix)
#6 Las – Pocosink
#7 DRS – Bun Ya Too Ft Marcus Intalex, Chimpo, Fox, Rolla, Skittles & Strategy
#8 Alpha Steppa Ft. Kiangana – Motherland
#9 Jack Sparrow – Where Am I
#10 Dexter – Kraut im Papier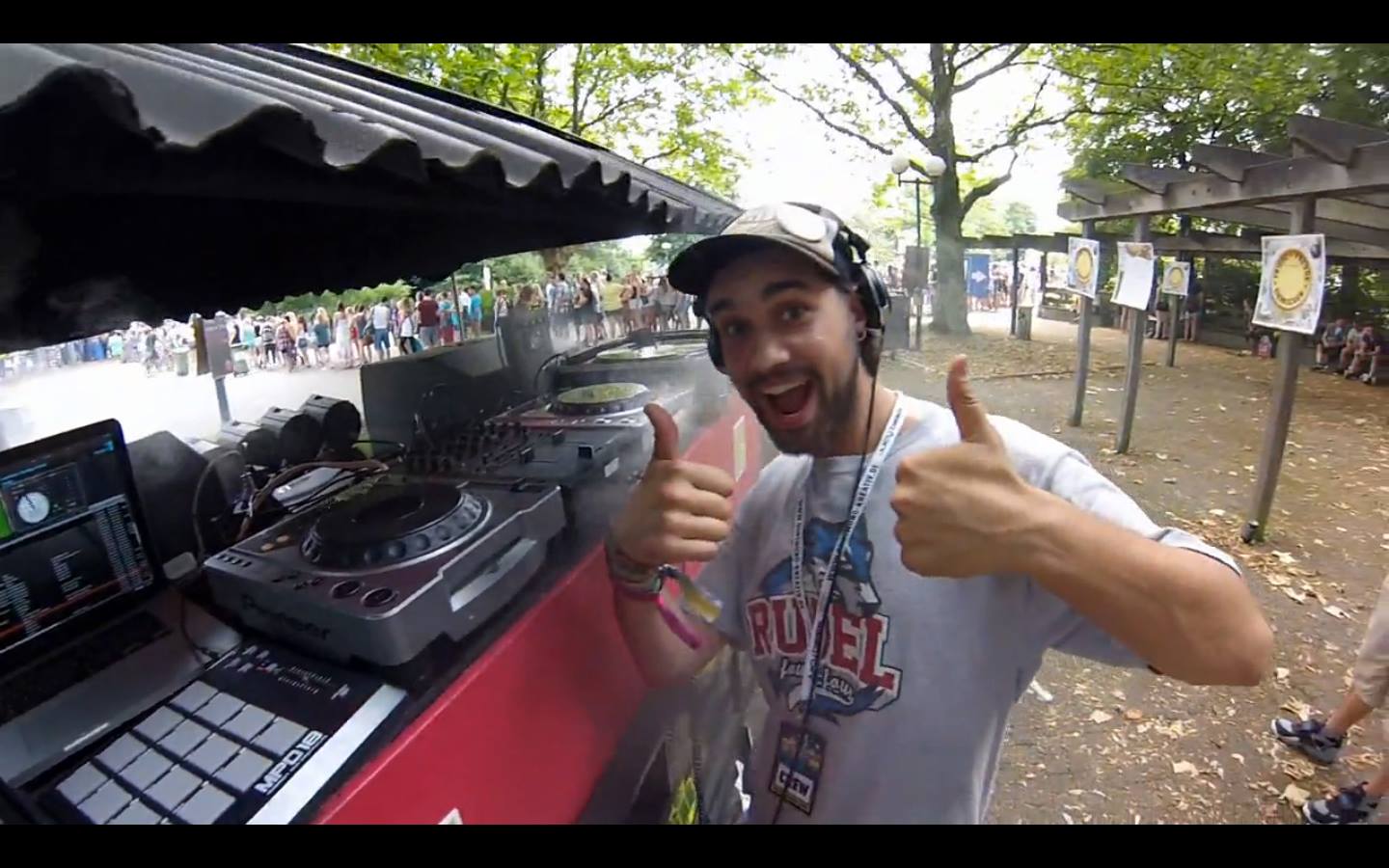 David Curtis (Blockbuster Soundsystem / Tyot)
1.Taztical – Kiriaki
2.Noclu – The wake up process
3.Insiderz ft. Wiley – Pojij
4.Punkt und Komma – Moderne Zuhälterei
5.Marsimoto – Illegalize It
6.KIZ – Hurra die Welt geht unter
7.Radikal Guru ft. Cian Finn – Soundsystem
8.Commodo, Gantz, Kahn – Amk
9.Mungos Hifi ft. Charlie P – Traveller
10.O.B.F. ft. Mr Williamz – Mandela
SOMRVH (Sublime Soundsystem)
1.Clara La San – Let You Go
2.Ezro – Point Of View
3.Duckem&Taztical – Epirus Dub
4.The Bug – Living Dub (ft.Space Ape)
5.Jabu ft. Chester Giles – Slow Hours
6.El Kid – 89
7.Mall Grab – Guap
8.General Dirt – Urthchile
9.Inferno.79 – Soundtrack 4 Life
10.Lucrecia Dalt – Pasillo
Kai Teranski (Domicil)
Kamasi Washington – Re Run Home – The Epic – Brainfeeder
Björk – Black Lake – Vulnicura – One Little Indian
Axel Boman – 1979 – PAMPA 025 – Pampa Records
Chasing Kurt – Running, Searching (Michael Gracioppo Remix) – Secret Weapons EP (Part 7) – IV057
The Dorf – 5 3/4 – evyL – The Korn 05/06 (Doppel-VÖ CD und Vinyl mit verschiedenen Titeln)
Sufjan Stevens – No Shade In The Shadow Of The Cross – Carrie & Lowell – Asthmatic Kitty
Nils Frahm & Ólafur Arnalds – Four – Collaborative Works – Erased Tapes
Jamie XX – Loud Places (feat. Romy) – In Colour – Young Turks
Shahrokh Dini – Bechno (Liquid Phonk Hardboogie) – Compost Black Label #123
t Romeau – Seleno – Musik For Autobahns 2 – Rush Hour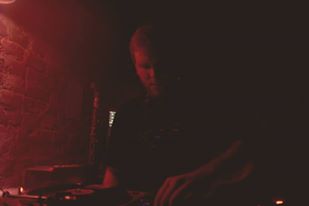 Noclu (Sublime Soundsystem)
1 Teeza – Berlin
2.aniYo kore – Light A Candle
3.Kahn – Dread (Gorgon Sound Version)
4.Ghost Poet – Shedding Skin (ft. Melanie De Biasio)
5. Sorrow – Qualm
6.Karma – Heal
7.Current Value – Loner
8.Noisia – Banshee
9.Nils Frahm – Me (eeph Remix)
10. The Unused WOrd – When There is fire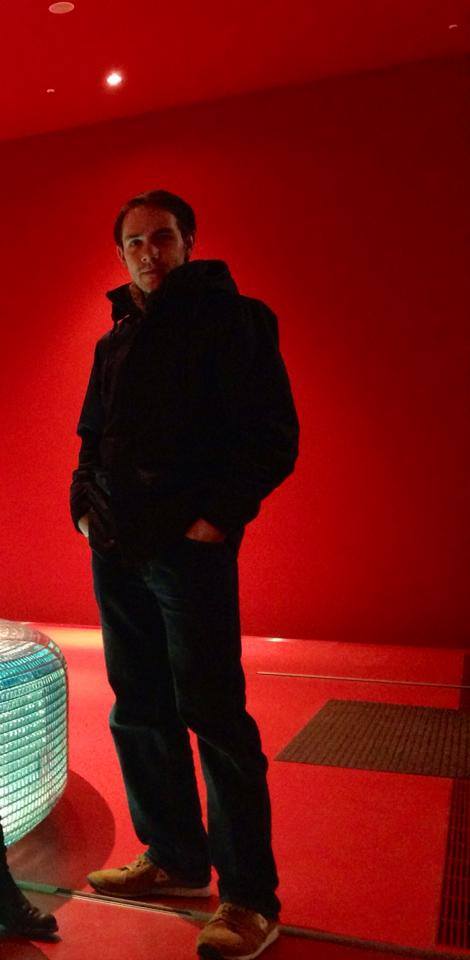 Nazca (Empty Head Rich Heart)
1. Asda – spud-u-like (FuckPunk)
2. Tapes meets the Drums of Wareika Hill Sounds – Datura Mystic (Honest Jon's)
3. Ossia & chester giles – Shackles (Empty Head Rich Heart)
4. Minimal-Orchestra – Fantasy World (Empty Head Rich Heart)
5. Golden Teacher – Shatter ( Golden Teacher)
6. Tolouse Low Trax – Rushing into Water (forthcoming in Dec in Themes For Great Cities)
7.[aniYo kore] – We belong ([aniYo kore])
8. Creta Kano – Skyway Motel ( Happy Skull)
9. Ossia – Ice&Blood (Blackest Ever Black)
U.Wienke (Dubuccaneerz / Krupplyn)
01 – Die Kraszesten ft. Galv of the 3 Moonz – CircaZwei
02 – Fuzl & Galv – Rapito (VinDig Tape)
03 – Minimal-Orchestra – Fantasy World/Stereo (EHRH003)
04 – Heideck und Kopfschuss – Entschuldigung
(Still fuck the jiggy shit EP / Krupplyn Vinyl)
05 – AniYo Kore – Tally Sticks (Vinyl)
06 – SCU – Der alte Mann und das Flair
07 – Biome – Serenity
08 – Figub Brazlevic – Mjesec EP
09 – T9 (Torky & Doz9) – Lorbeerblatt
10 – Puma Ptah – Business Of Confusion Dub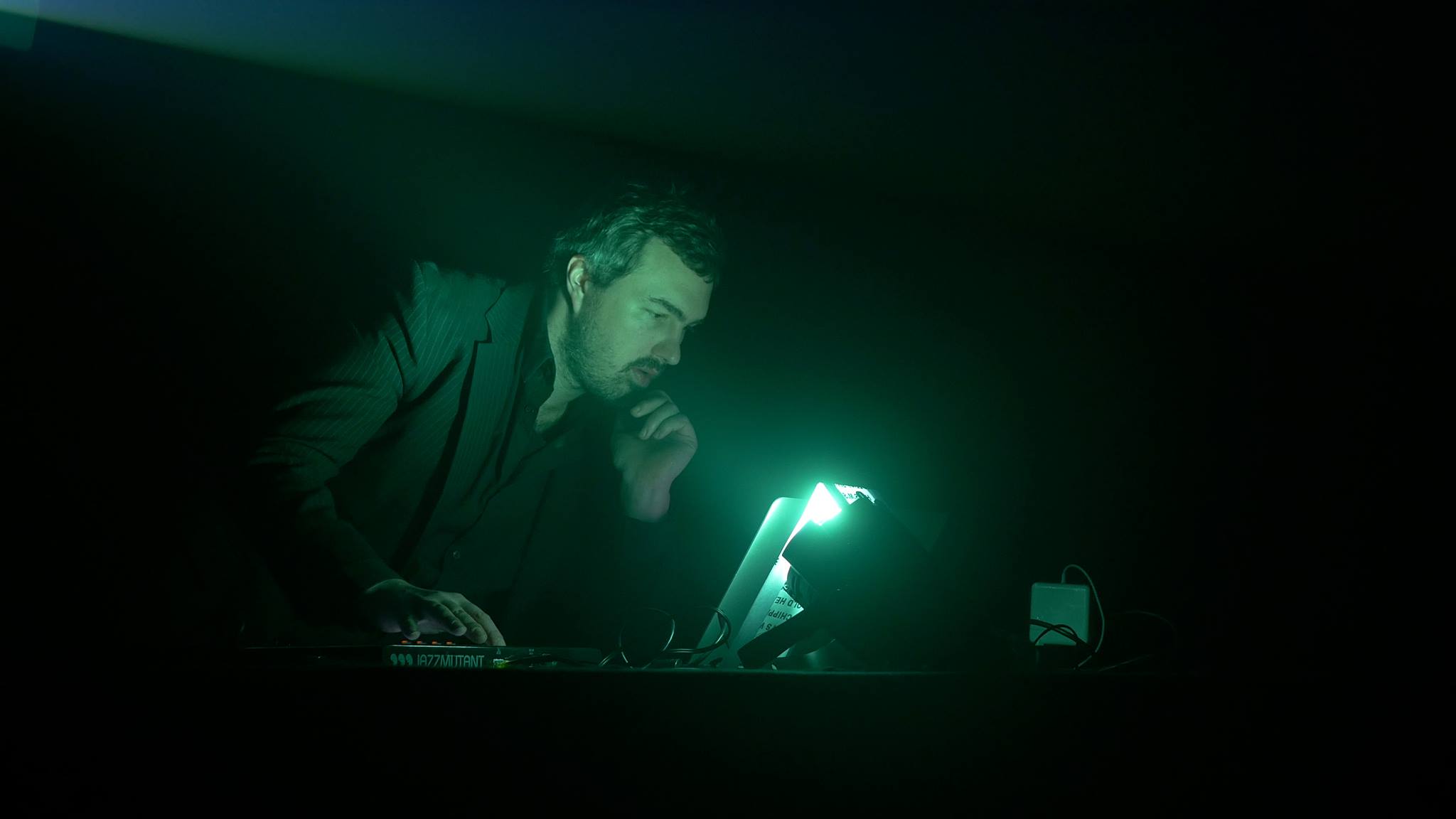 Martin Juhls (Oktaf / Kompakt)
Bersarin Quartett – III
Denzel + Huhn – Brom
Sonae – Far Away is right around the corner
Rafael Anton Irisarri – Geography
Weval – Half Age EP
Lumisokea – Mnemosyne
Celer – How could you believe me when I said I love you when you know I´ve been a liar all my life Loscil – Sea Island
The Alvaret Ensemble – AE
Oval – Calidostópia!
10. Pisse – Work/Life Balance (Beau Travail/Phantom Records)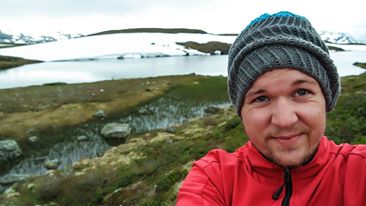 doc G (Dub The System)
Epoch – No Dread [IMX001]
Kahn Commodo Gantz – AMK [MEDILP011]
Orson – White Nights [Version004]
LV ft. Tigran Hamasyan – Ruiselede [BWOOD0143]
Floating Points – Silhouettes [LB0085LP]
Wulf – Community Dub (Egoless Remix) [LIONCHG014]
justice [medi-86]
Gantz – Rockstar [medi-85]
– Pocosink (Commodo remix) [blacklist002]
Sleeper – Kaya [Crucial002]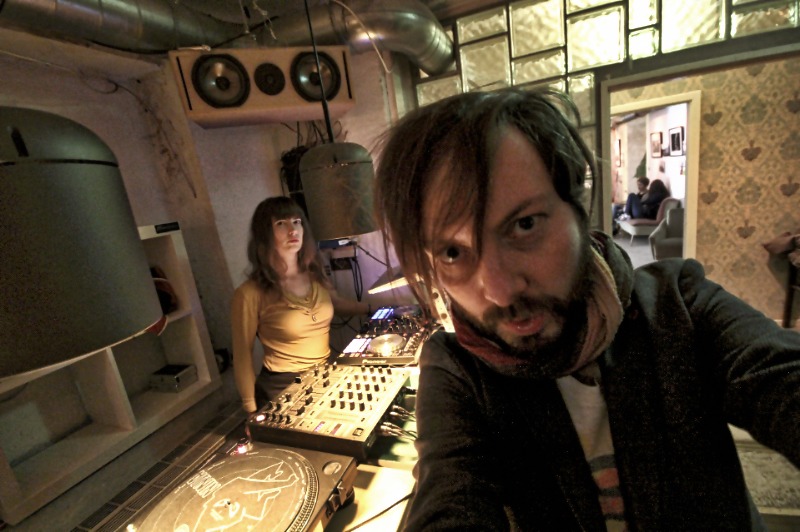 Stuntcat DJ-Team
Bjoern:
1. Akua Naru – Heard
2. Wanda – 1, 2, 3, 4
3. Youth Lagoon – The Knower
4. Django Django – Reflections
5. The Soronprfbs – I love you all (feat. Michael Fassbender)
Linda
1. Molly Nilsson – Hey Moon!
2. Satan´s Rats – In my love for you
3. The B 52´s – Whammy Kiss
4. The Smiths – Stop me if you think that you´ve heard this before
5. Cigarettes after Sex – Nothing´s gonna hurt you baby
Michael Blatt (Coolibri)
1. Deichkind – Mehr als lebensgefährlich
2. Zugezogen Maskulin – Alles brennt
3. The Story So Far – Heavy Gloom
4. Adam Angst – Professoren
5. K.I.Z. – Boom Boom Boom
6. Philipp Dittberner – Das ist mein Leben
7. Wolf Down – Flames of Discontent
8. Idle Class – The Drama Continues
9. Peaches – Rub
10. Lunchmoney Lewis – Bills …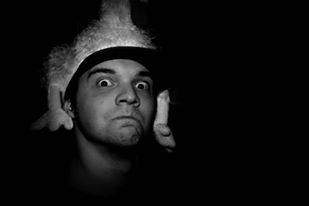 Rimmi (Bassment)
1.Breakage – Kill Dem
2.Arkaik – Doppelganger
3.Mindmapper & SilvahFonk – Absolution
4.Kasper & Satl – Mr.Funky
5.Synkro – Changes
6.Command Strange – Memories
7.The Levels – We Could Be (feat. dBridge)
8.Roygreen & Protone – Warman
9.Dead Man's chest – Nautilus
10.FD – Change Please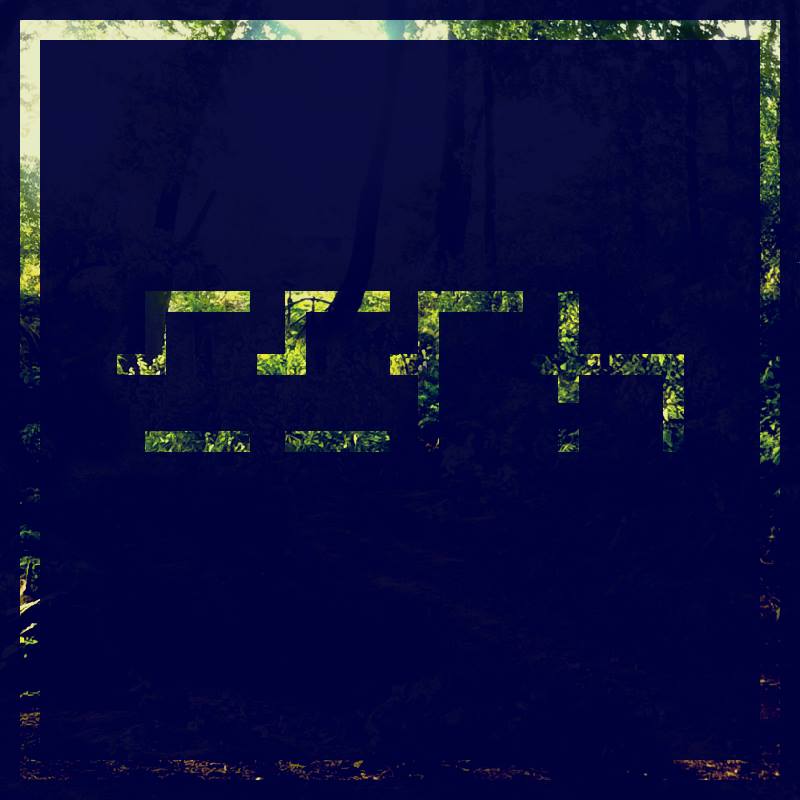 eeph (SunsetWaves / Sublime Audio)
Abyssinians – Jah Loves (Edo Lee & Hannah Lee Remix)[Budo Kiba]
Feverkin – Canteen
Grynpyret – Boba Beach[Soda Island]
Julien Marchal – I (Option Commander Remix)
Nils Frahm – Our Own Roof[Erased Tapes]
Burning Earth – Last Call (A#)
CoryaYo – Overthnk
Freud & IZ – Sognatori[Substruct]
Submerse – Bokeh
[Project MoonCircle]
Lapalux – Puzzle (ft. Andreya Triana)[Brainfeeder]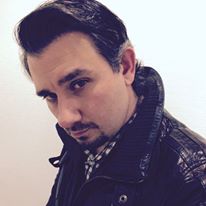 Smu (Schwarzmarkt)
1.) Skepta – Shutdown
2.) Nisennenmondai – Live @ Boiler Room In Stereo
3.) Kamasi Washington – The Magnificent 7
4.) FKA Twigs – Figure 8
5.) Björk – Lionsong
6.) Stray – Movements (Machinedrum Remix)
7.) Onra – Love Tip (feat. MC Melodee)
8.) Novelist x Mumford – 1 sec
9.) Beck – Dreams
10.) Jidenna Feat. Roman Gianarthur – Classic Man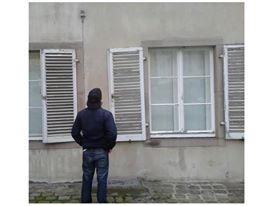 Modern Walker (ISENDIT)
Baba Stiltz – Move / Close Studio Barnhus
Steve Kasper- Helms Klamm / Uncanny Valley
Paul Cut – The Joy / Ondulé Recordings
Frits Wentink – Aquarelle / Bobby Donny
M.ono – Volle Schnauze / Heist Recordings
Plu Blu – Plu Blu1 / GlamYouNot
Viktor Birgiss – Spend The Night Original Mix / Lagaffe Tales
Antenna Happy – Rotor / Antenna Happy Records
The Unhottest – Not Too Loud / ISENDIT.
Lake People – Drifting Red Lawrence Remix / Permanent Vacation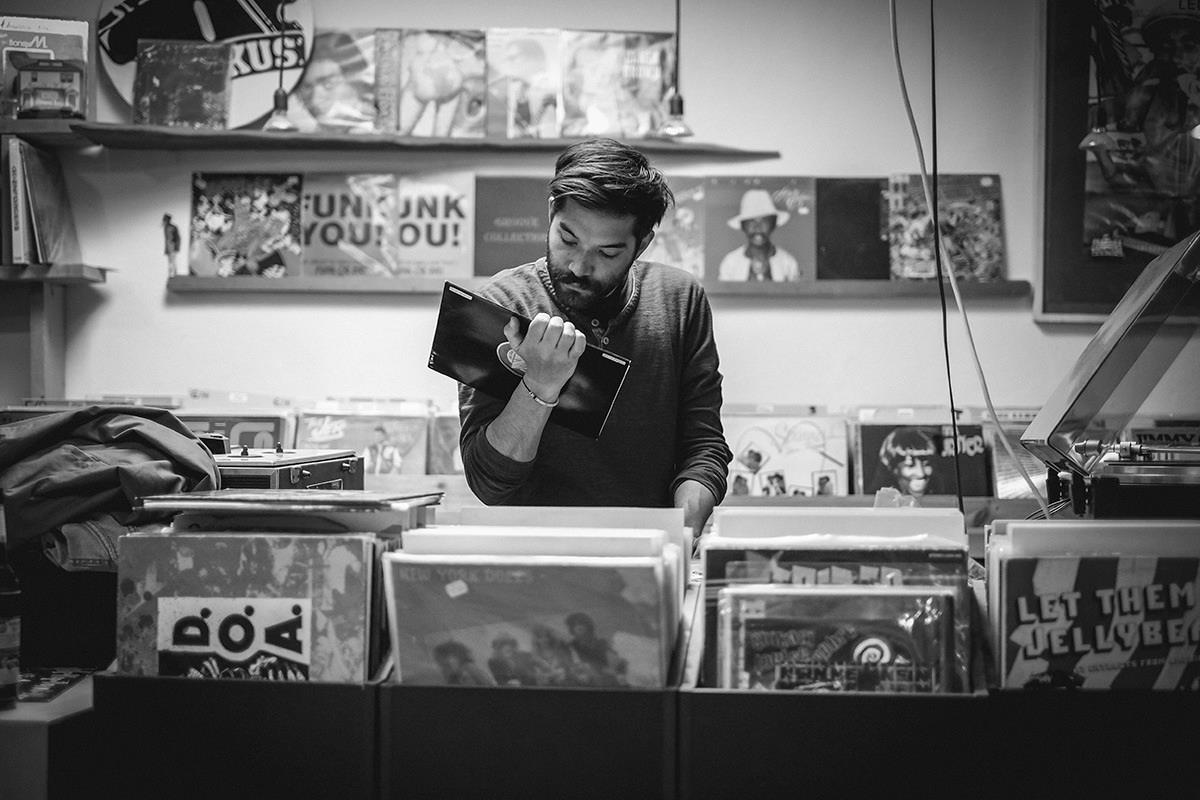 Stikdorn (Artefakt, Cest Raw, Psycho Thrill, Contrary)
1. Esplendor Geométrico – Selected Tracks 1. 1992-1998 (Geometrik)
2. Abdulla Rashim – A SHELL OF SPEED
(Northern Electronics)
3. Ruhig – Lost in the instability
(Midgar)
4. Boneless One – UNTITLED
(Ride The Gyroscope)
5. Phase Fatale – GRAIN (SILENT SERVANT REMIX)
(Aufnahme + Wiedergabe)
6. Annanan – Willis
(LL.M.)
7. Stojche – Asset 004
(Tangible Assets)
8. Cetu Javu – Por Favor (Julius Edit)
(Bordello A Parigi)
9. Oniks – The Continuous Body
(F/Y)
10. V/A (Caltrop. Vault. Frak. Heinrich Dressel)
(IN THE DARK AGAIN 3)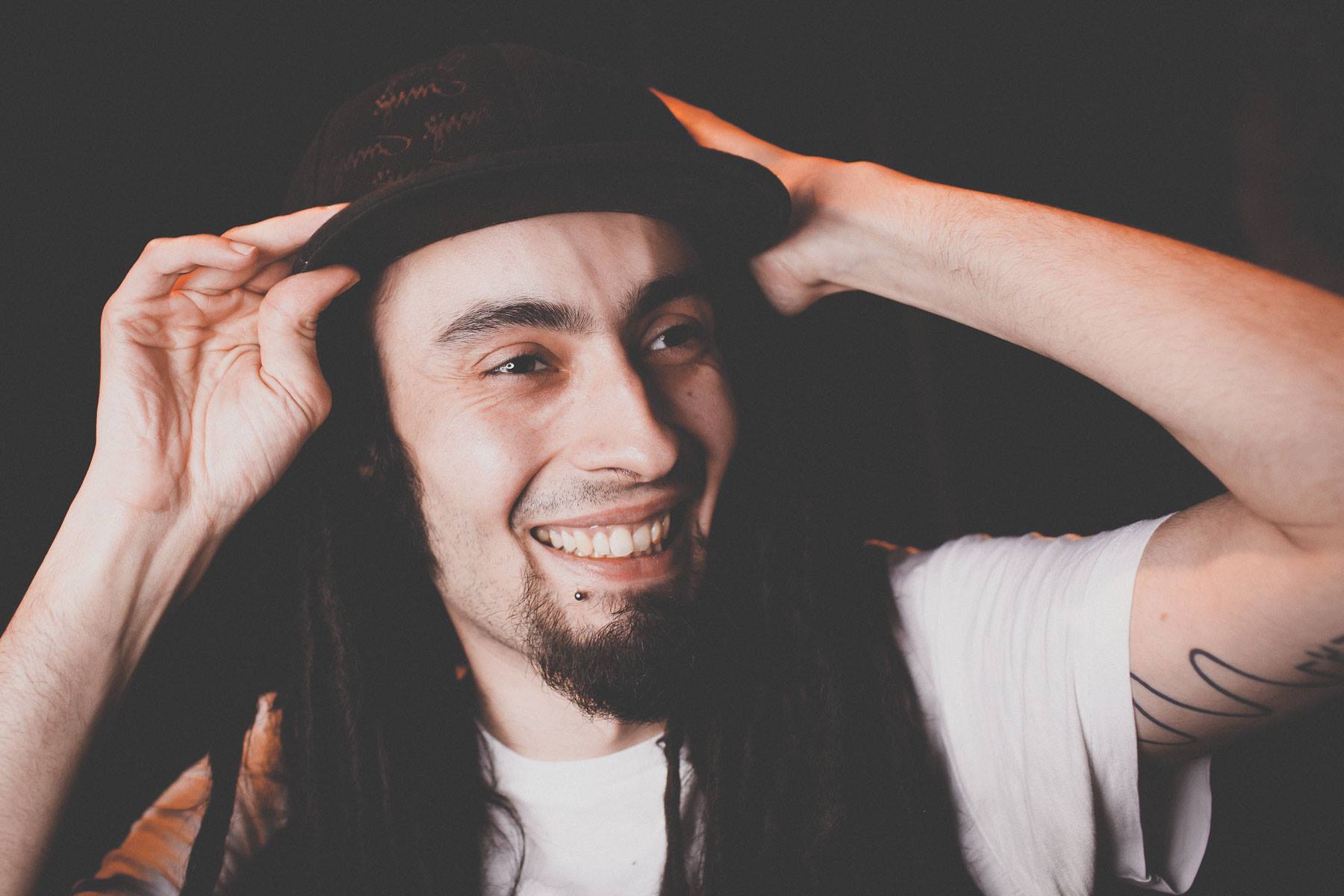 Mster Yves (Subsonic Squad)
1.TroiBoi & Stooki Sound – W2L (Welcome to London)
2.Baauer – Promises (feat. Fetty Wap & DubbelDutch)
3.Stephen – Crossfire
4.Wax Wreckaz – Heavyweight Sound (feat Dynamite MC & SingerBlue)
5.Marsimoto – Tijuana Flow
Marshmello – KeEp IT MeLLo (feat. Omar LinX)
7.Major Lazor & DJ Snake – Lean on (CRNKNR emix)
8.Randy Valentine – Wake The Town
9.Fatoni & Dexter – Authitenzität
10.Audio 88 & Yassin – Taschentuch mit Mädness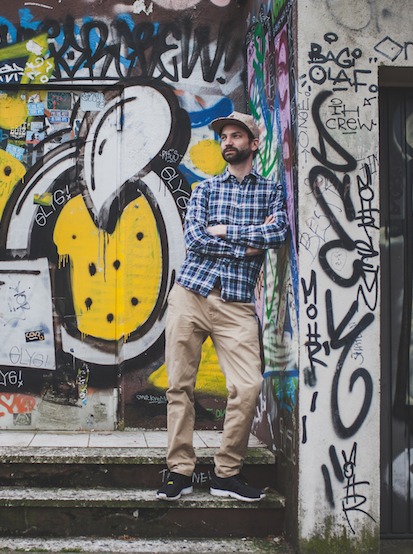 Kurtis Flow (Goldene Zeiten | Dub'l Trouble)
Chefket – Rap und Soul
Major Lazer – Lean On (CRNKN Remix)
Dexta Daps – 7eleven
Popcaan – Good Times
HXV – Vultures (feat. Ricky Remedy & Debroka)
Mr Carmack – Solutions
The Game ft. Skrillex – El Chapo
Party Favor – Bap U
Die Orsons – Schwung In Die Kiste